You can download our Mobile App to preview, test and share your website or mobile projects on real mobile devices.
Download and Install Mobile App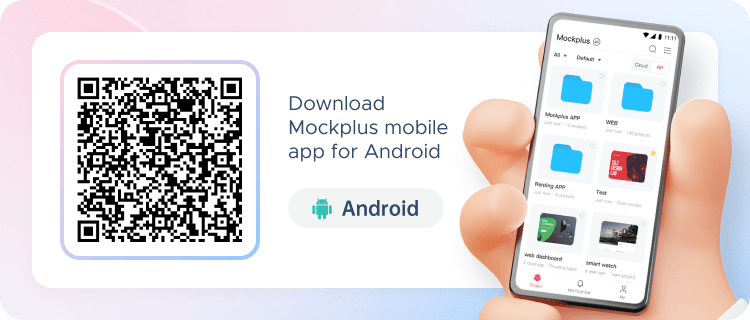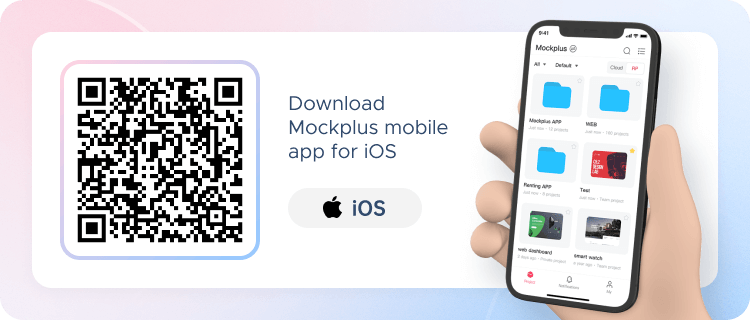 Register and Log In
Open the app and log in with your Mockplus account. If you don't have an account, register
here
.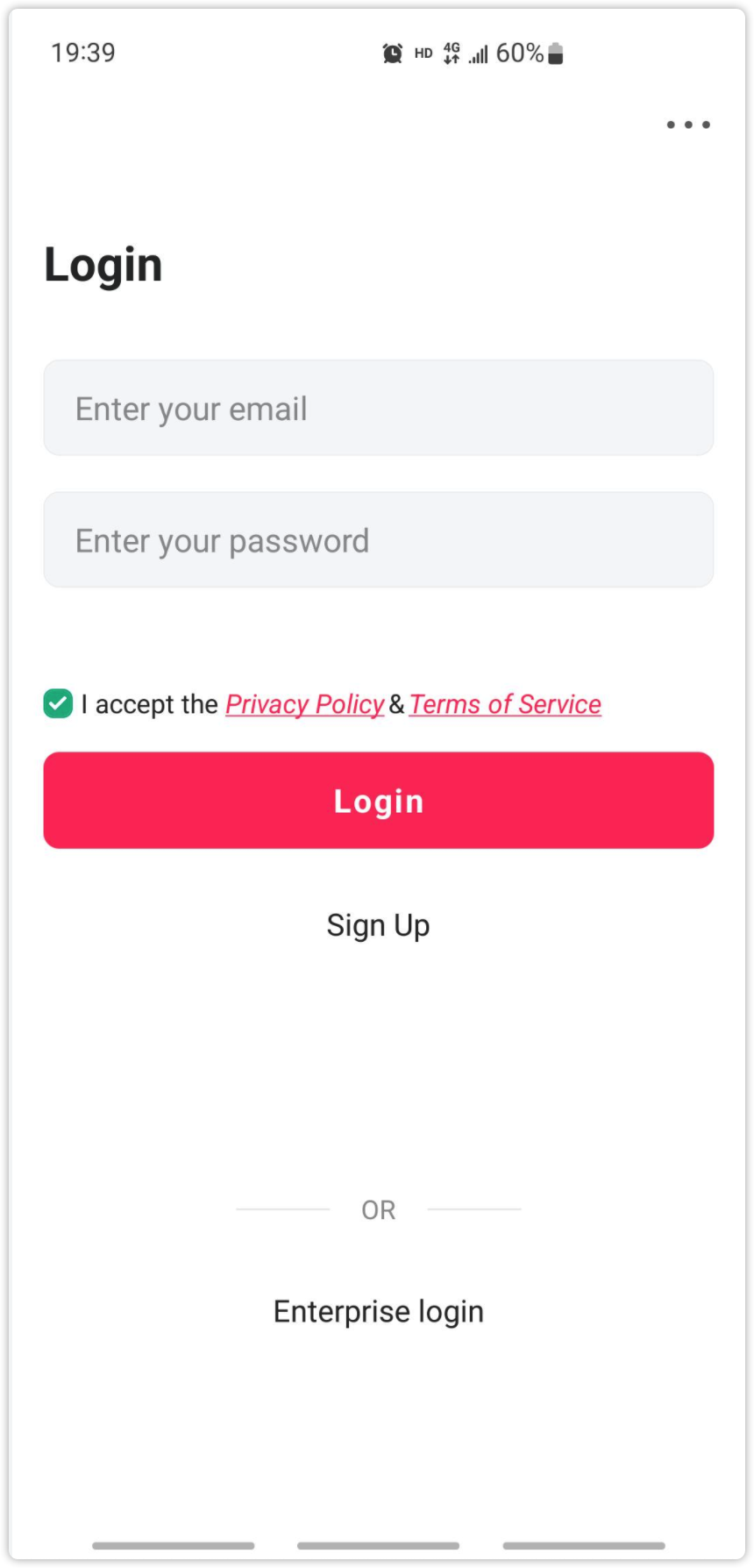 Switch Teams
After logging into the mobile app, you can preview and test projects, along with switching between different teams. To switch to the right team, click the switch icon next to the name of the design team on the top and choose the team you want from the dropdown list.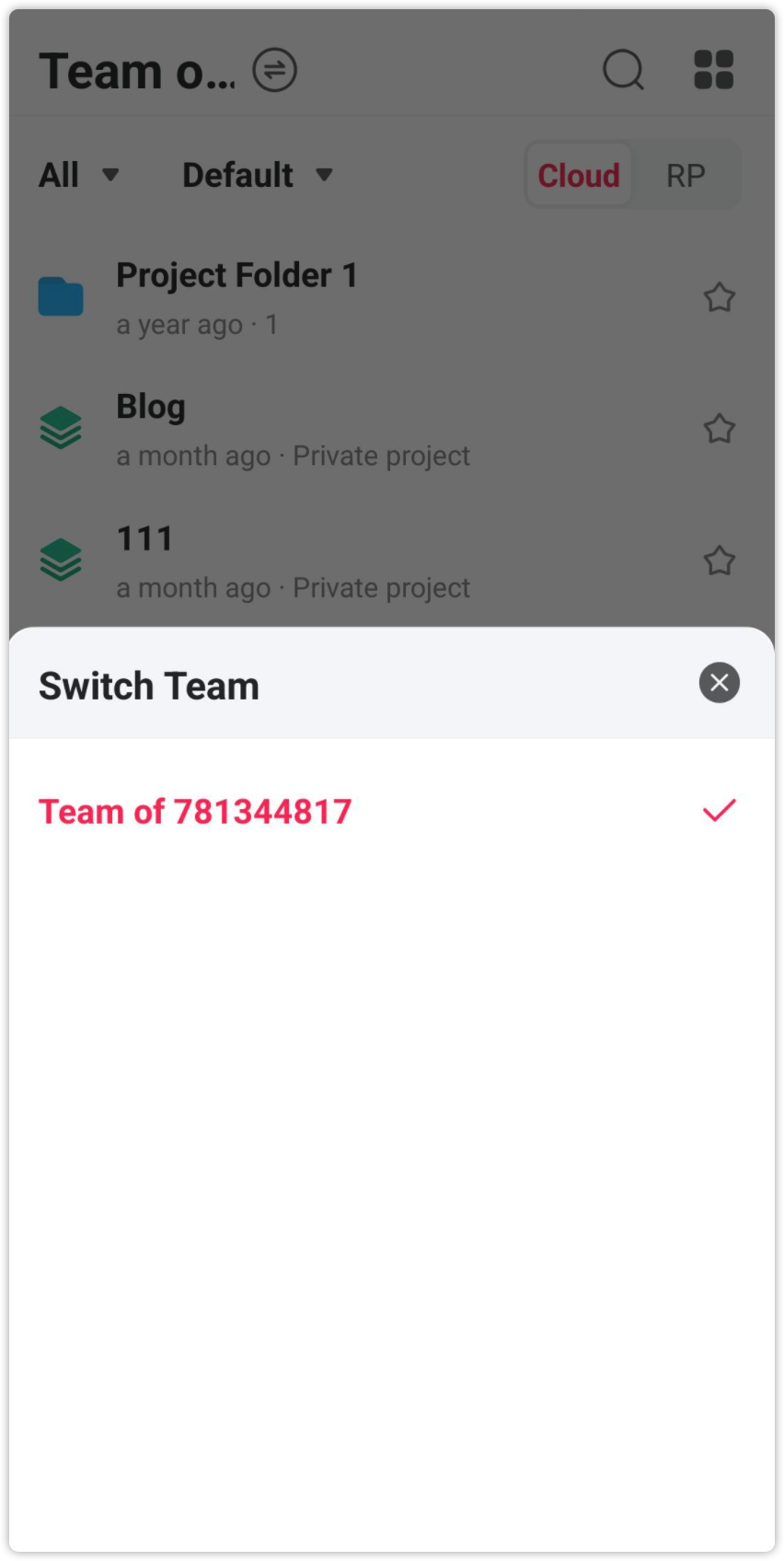 Manage Projects
All your Mockplus Cloud and Mockplus RP projects in the current team are instantly synced to this mobile app after login. You can click on a project to view the details or click the star icon on the right hand side to favorite it.
Search Projects
Click the search icon in the top right corner to quickly search for a project using keywords.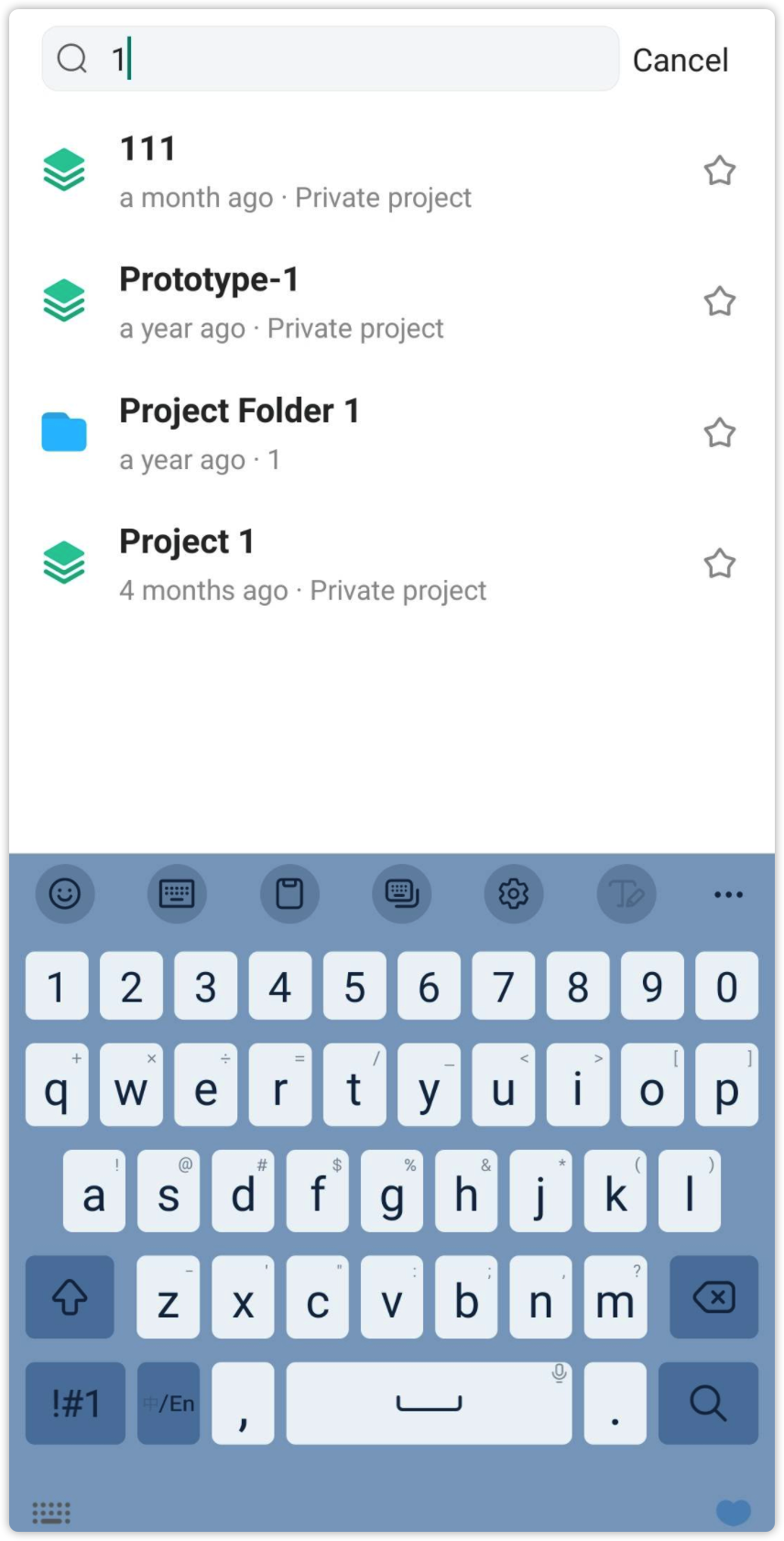 Preview Projects
Click on a project and you will see all of its pages listed on one screen.To start previewing your project on mobile, click the "Preview" button.When previewing a web or mobile app project, you can directly pinch in or out of the mobile screen to view every tiny detail of your project.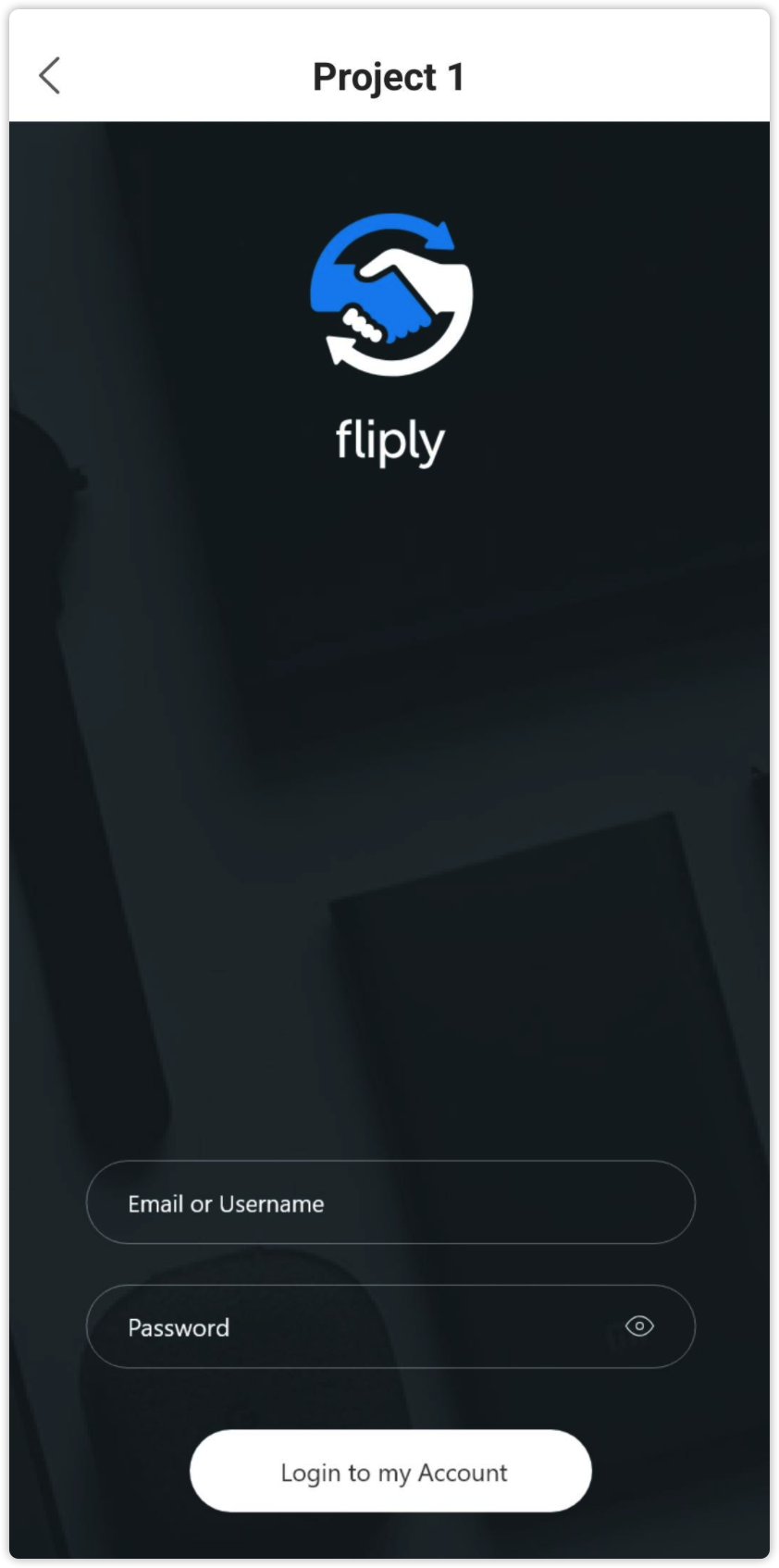 Show Page Menus
When previewing the project, you can long-press the screen to show the page menu and switch between different pages.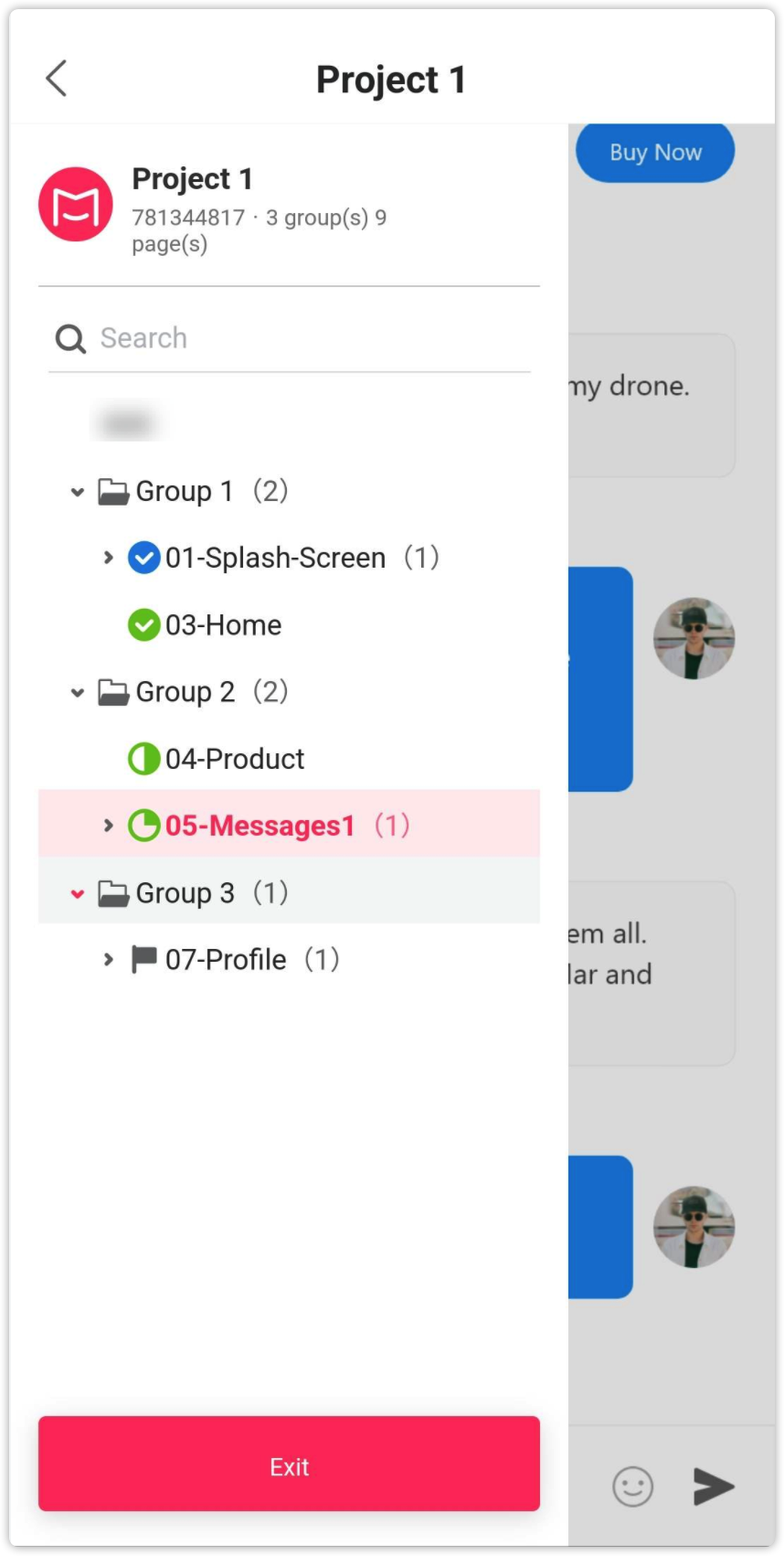 Share Projects
Click the share icon in the top right corner to share the project with your partners publicly or privately through a single link.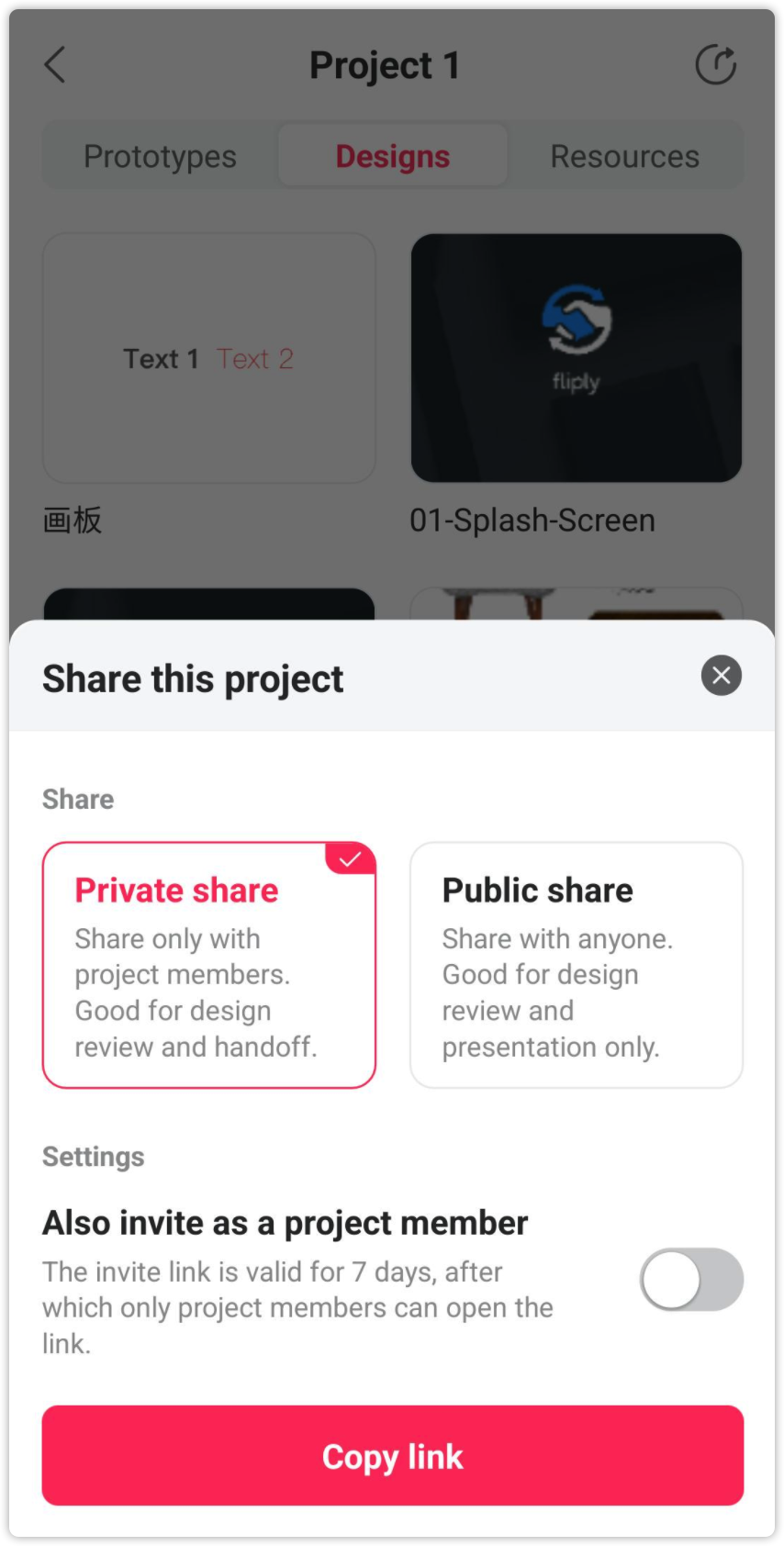 Preview Design Resources
Except for previewing prototypes, after entering the project, you can also switch to the "Resource" tab to preview all design resources of this project.