Share
Click "Share" . A URL will be generated automatically. Copy this link and send it to your colleagues and they will be able to preview your interactive prototypes.
Export
Mockplus Cloud allows downloading the offline versions of your prototypes. You can download interactive prototypes and preview them offline.
Download HTML prototype
Click the download logo

on the right side of the menu bar and select "Download HTML prototype".

In the pop-up panel, you can set the logo and device frame of the demo. You can also choose to "Show control panel", "Show tool bar", "Always show link area" and "Show link area on mouse hover".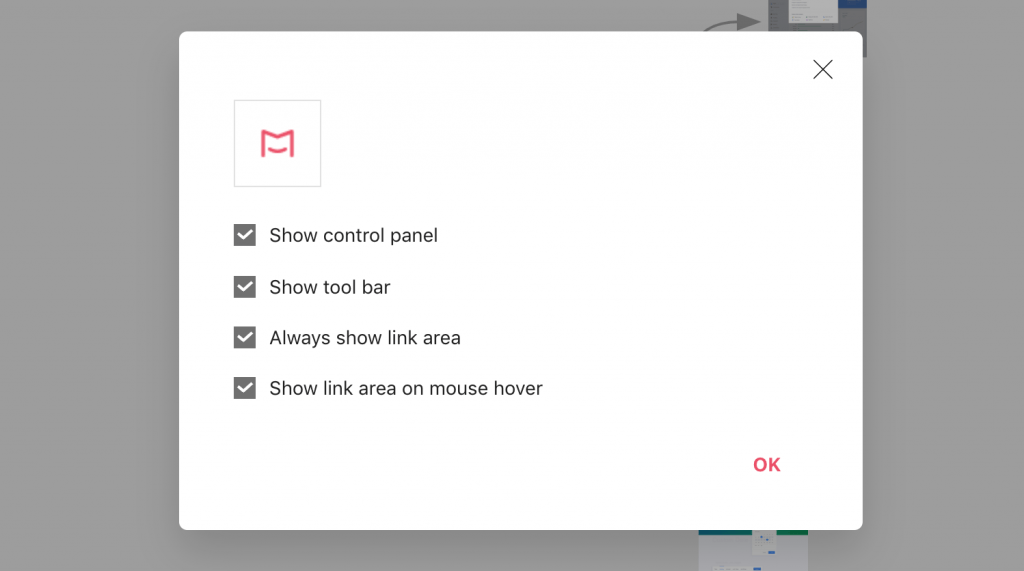 Once you've done that, click "Download" to start downloading the demo package.

All assets will be prepared in the ZIP archive. After unzipping the archive, open the index.html file to preview the demo offline.