View Project Members
Click "More" > "Information" > "Project member" on a project to view members of the current project.

Add/Delete Project Members
To add or delete project members, click "Manage member"and all members of your team will be shown in the pop-out "Manage member" window.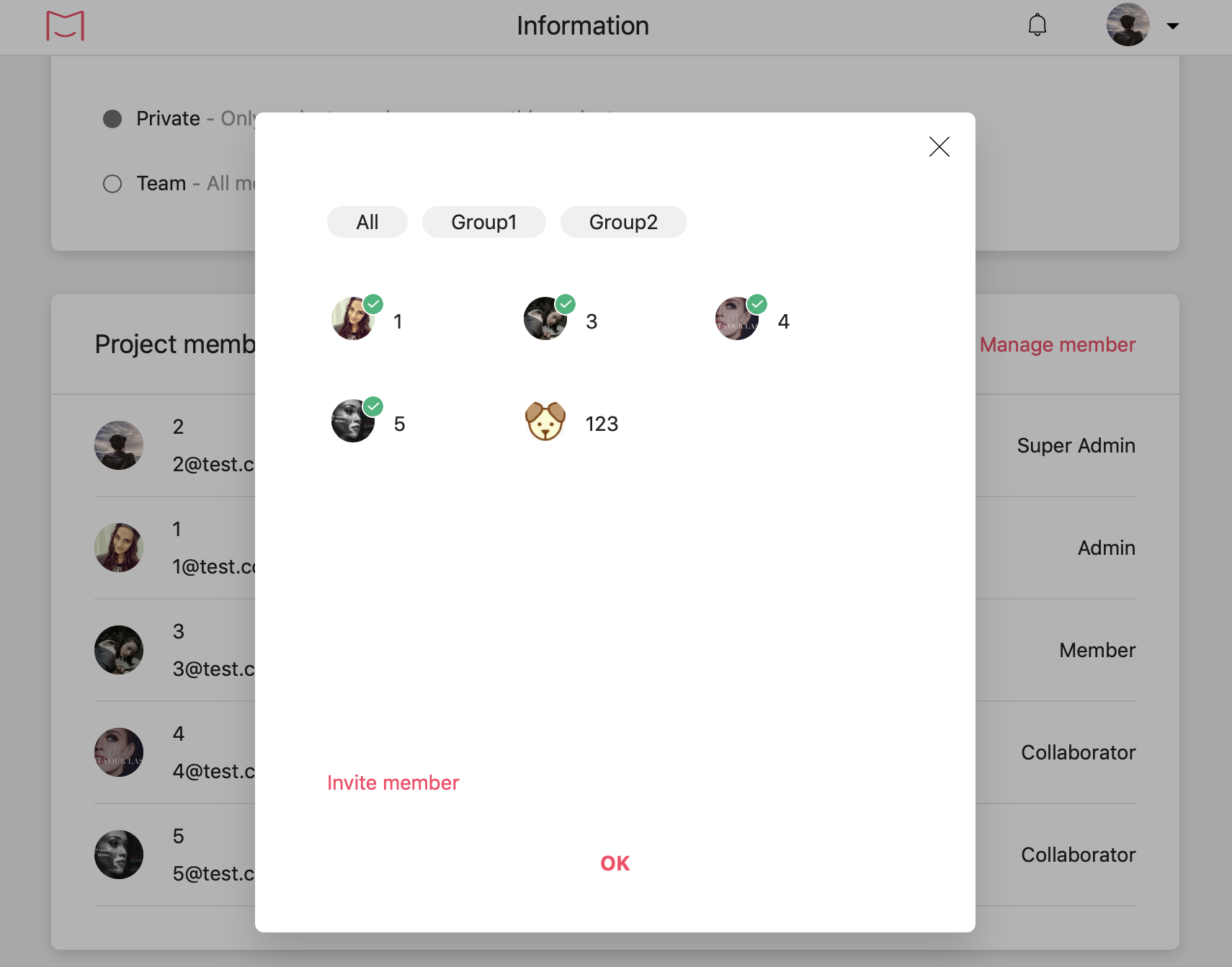 Select or unselect members to add or delete them. A red circle indicates that the member has already been included in this project. A gray circle indicates that the member has not been added to the project yet. You can pre-set the projects which members can participate in while inviting them.