Set Project Type
When you create a project, you can choose whether the project is a private project or a team project.
Private project: the project is only visible to members;
Team project: the project is visible to all members of the team.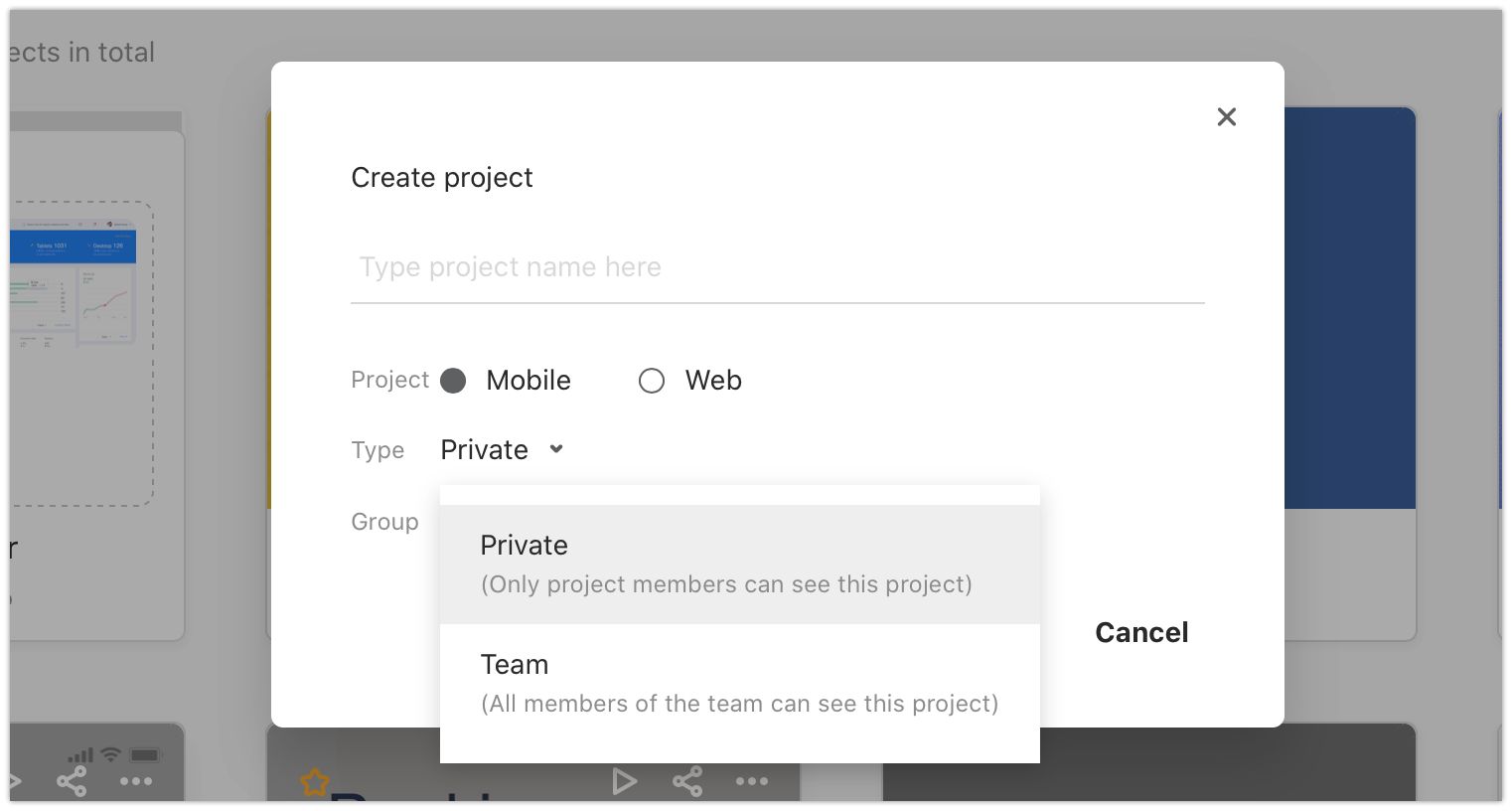 Team visibility for the project can also be modified within the project. (Note: Only the project creator, super administrator and administrators can modify team visibility permissions.)

You can click "More" > "Information" > "Permission" on the upper right corner of the cover to view and modify the permissions for the current project.
View Project Members
Two ways to check project members:
1. Click your avartar to check & manage members of the current project. Please note that project of the team can be seen by all team members. The team member management here means setting members who can receive project notifications.

2. Click "More" on the project cover, and then click "Details" to check project members under the "Project members".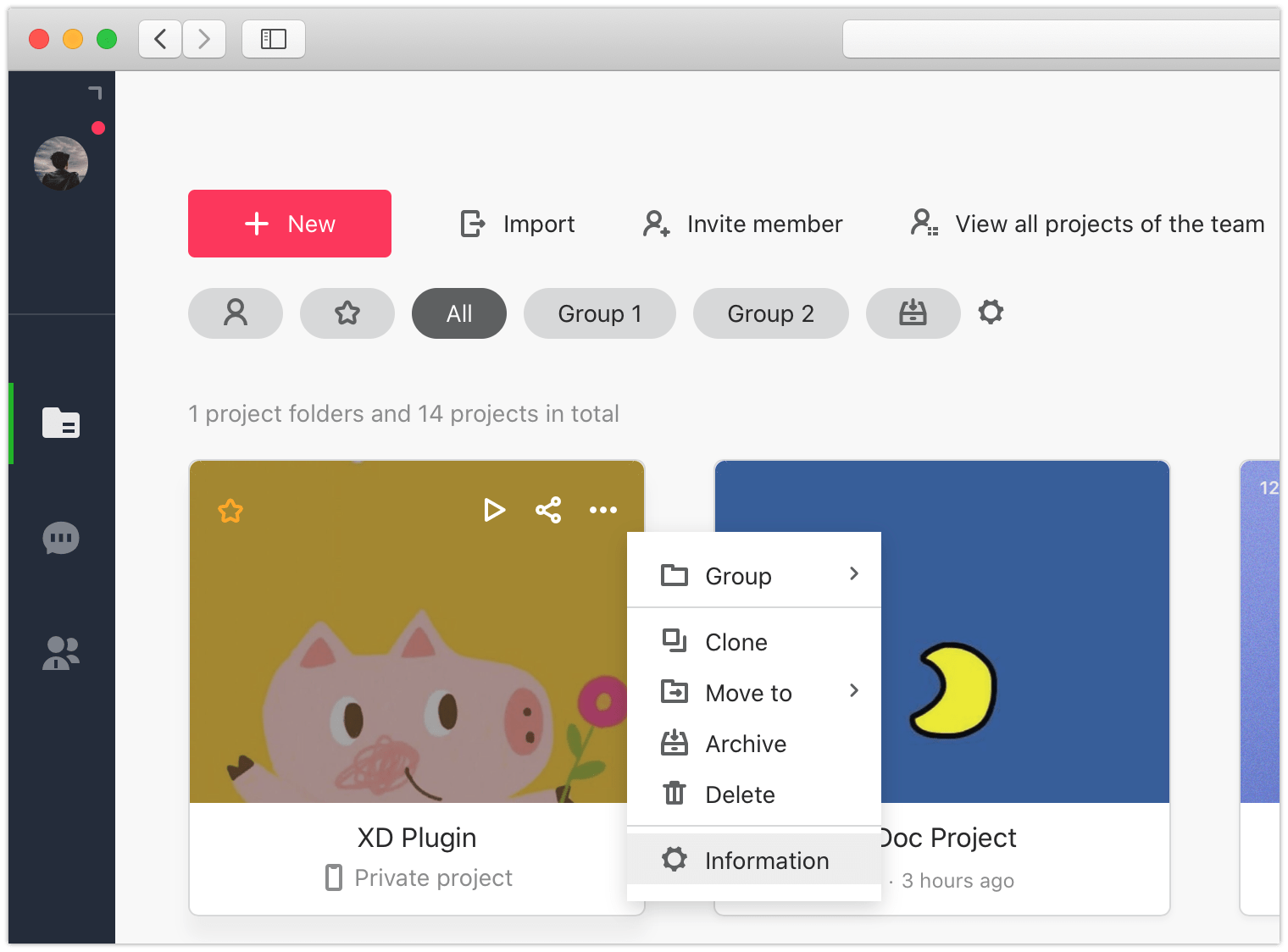 Add/Remove Project Members
Click "Manage team member" > "Manage member", you can check and view all the members within the current team.
Tick the checkboxes in front of these members to add or remove them.
If a member is listed on the right-hand side, that means they are already in the project.
Preset projects for members who will be invited in the current project.