Upload a design with specs into the Storyboard, and select any specs in the Development mode, you can view the properties of it. Click on the background colour/font and click "+" to add the colour/font into the design specification.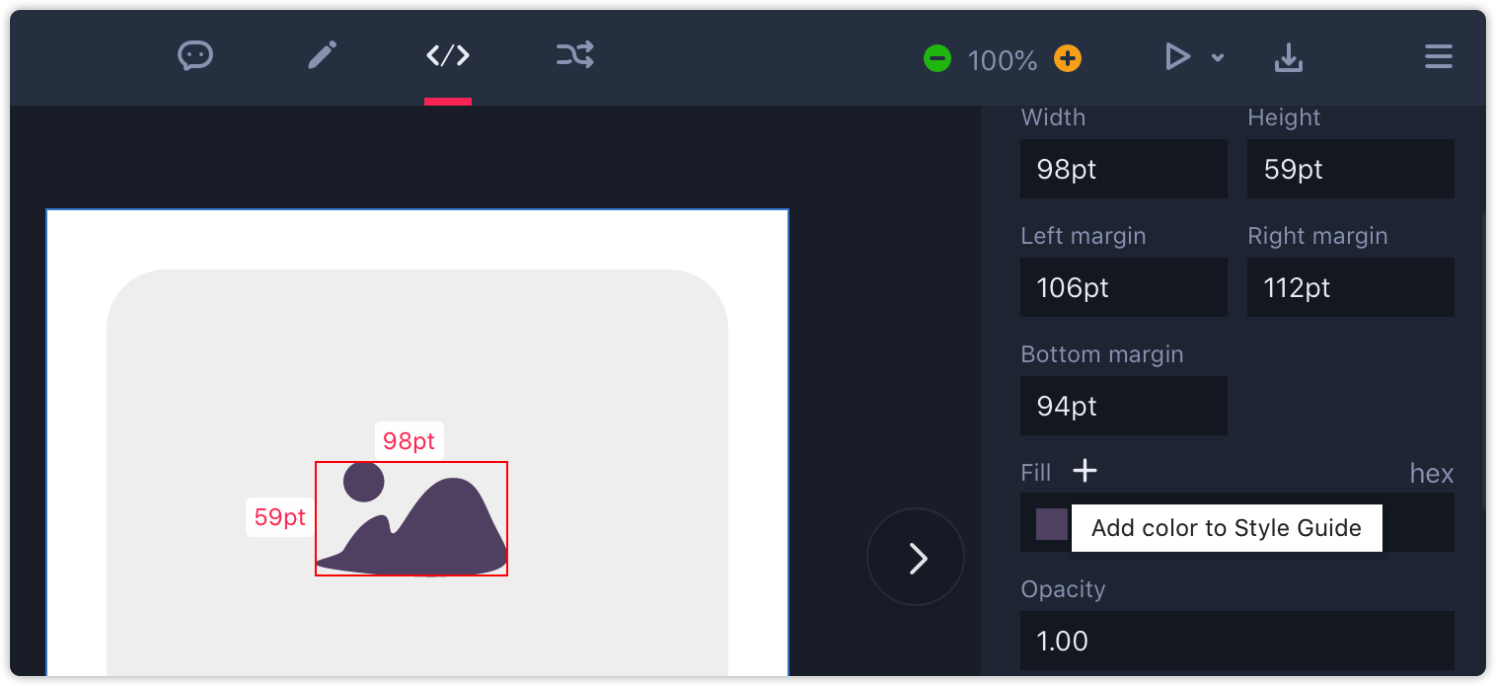 On the design specification page, you can check the information of font, colour name, variable name, and colour values. Click the colour area to change colour values. Also, you can drag and move the location of the colour and font at your own will.
Generate a CSS Code
Once you have defined the colour and font properties, click on "CSS Code" in the right upper corner to quickly generate a CSS code. Also, you can copy the code with one click, or download as a CSS file for developer's use.