Click an icon

on the left ruler to set fixed areas for the current page. Then, a red line which can divide the page will be automatically generated. Drag it up or down to set a fixed header/footer area for the page.
By doing that, only the body area of the page will be scrolled while previewing.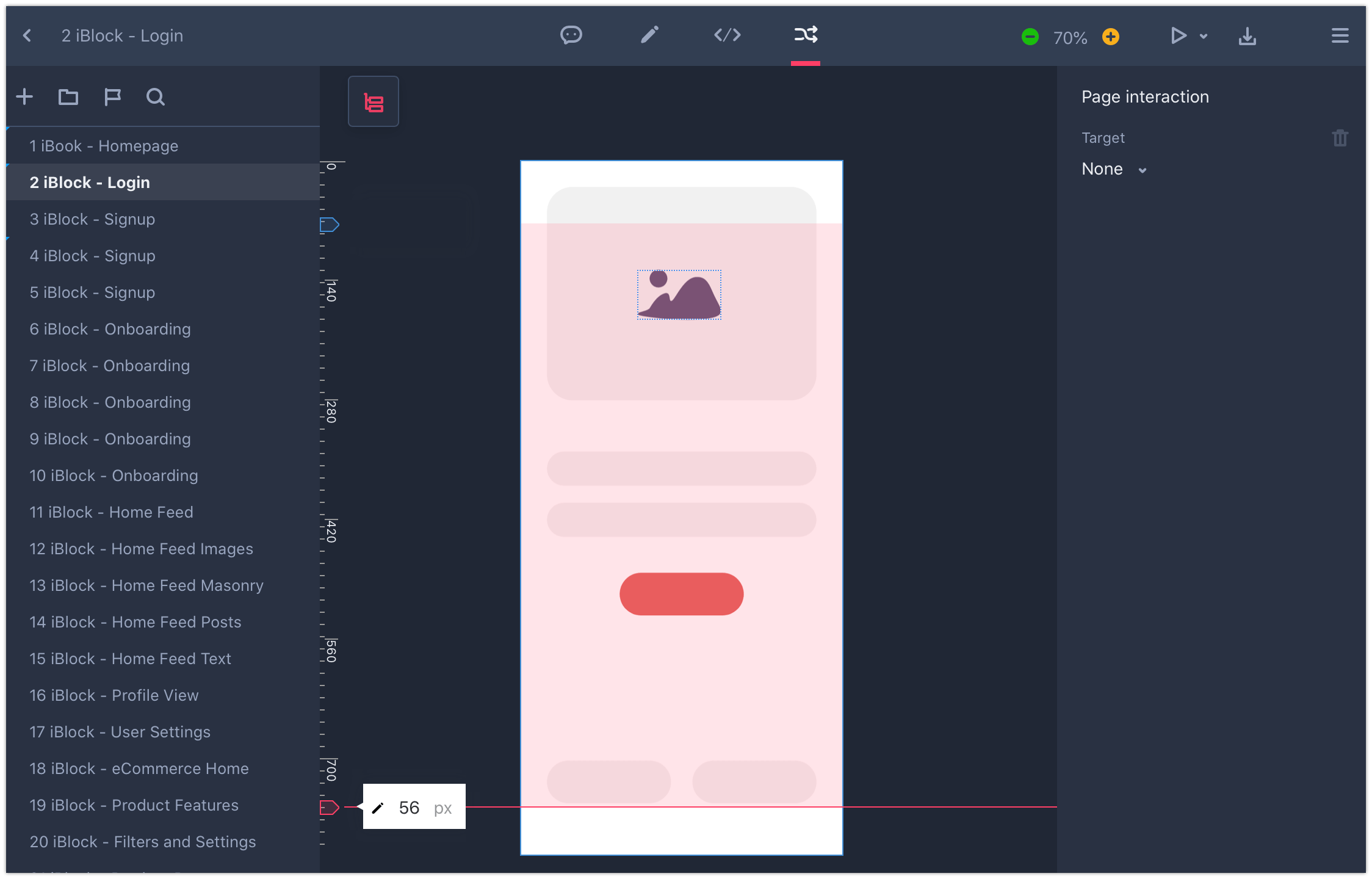 Supports setting top/bottom values
Put a value in the input box, and press Enter to locate the position quickly.

Apply to All Pages
When you've set a fixed area for one page, such as a sticky header, footers or navigation bar, you can also apply this setting to all pages of the current project by clicking "Apply to all pages".