When a new task is created, you will be taken to the "Task details". Here, you can link this new task to any existing project. You can also link this task to one or more prototypes or design pages of this project. If you click on any linked project pages you will quickly be redirected to that page. Additionally, if you have any comments for a page, you can easily review the page and leave your comment there.
To access a linked project page simply click on the desired page.

Adding Comments
In single page mode, it's easy and flexible for you to pin comments anywhere you like.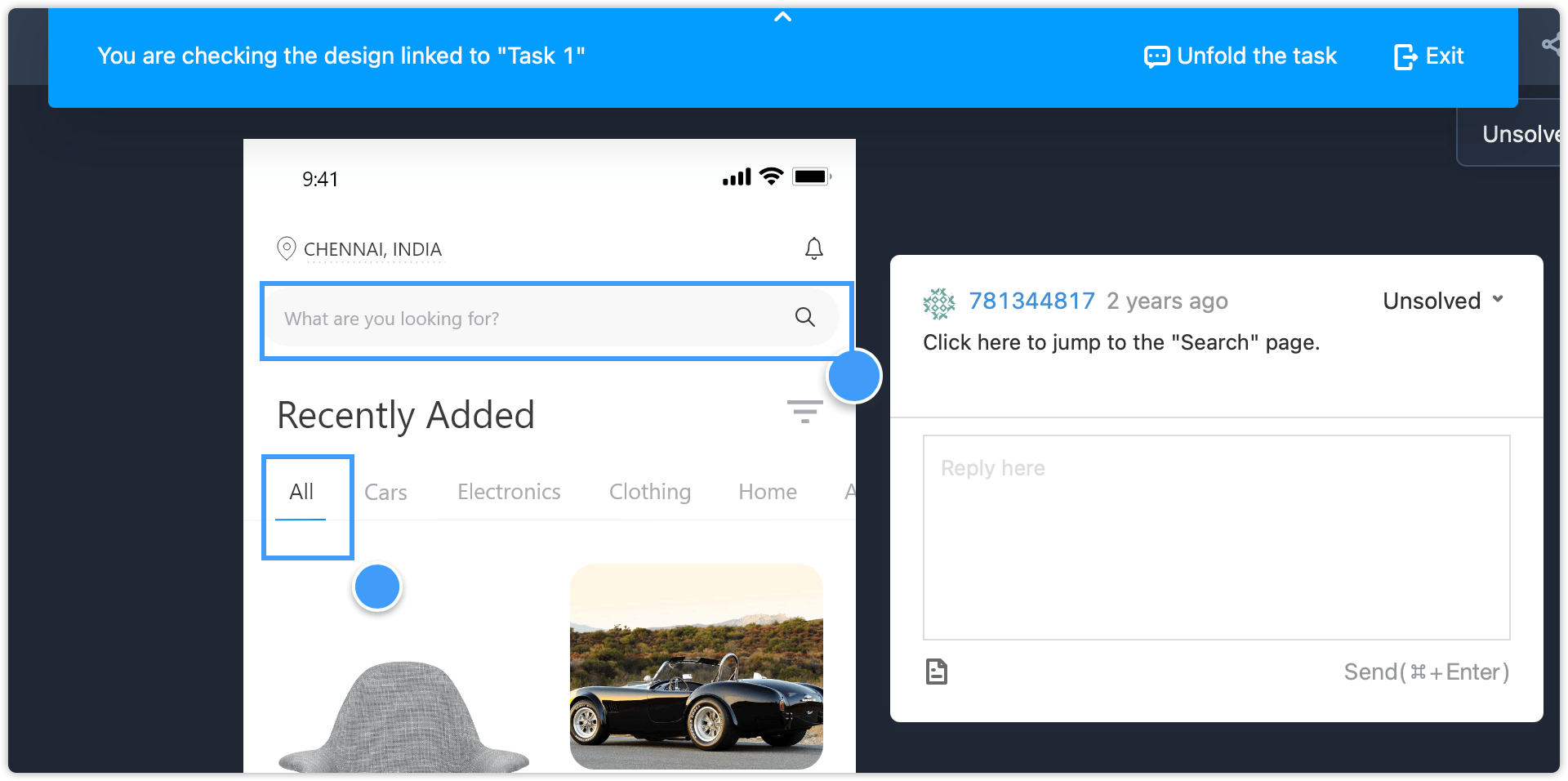 You can also give the overall task a comment in the Task details page for team members to check and reply to.