Preview from Homepage/Preview from Current Page
Click the Preview button in the upper right corner to start the demo. The demo will be started from the home page by default. You can click on the drop-down triangle to the right of the Preview button to start the demo from the current page.

Navigation Bar
In the Preview mode, the shown navigation bar provides quick options to simplify your previewing process, including "Show control panel" , "Home" , "Back" , "Forward" , "Zoom in", "Zoom out" and "Copy preview link".

Set Password
Mockplus Cloud now enables you to protect your preview link with a password. To set a password, while previewing a project, click "Share preview link" on the right navigation bar and check "Set password" in the pop-out dialogue. (Note that, with a link password set successfully, your partners or team members don't need to be logged into Mockplus to preview design details.)

Preview Settings
Click the setting icon

on the bottom of the screen and set different preview options, such as "Show control panel", "Show toolbar", "Always show link area", and "Show link area ".
The device frame can be set in this panel also. Devices available include the iPhone (various models), iPad, and Android phones & tablets.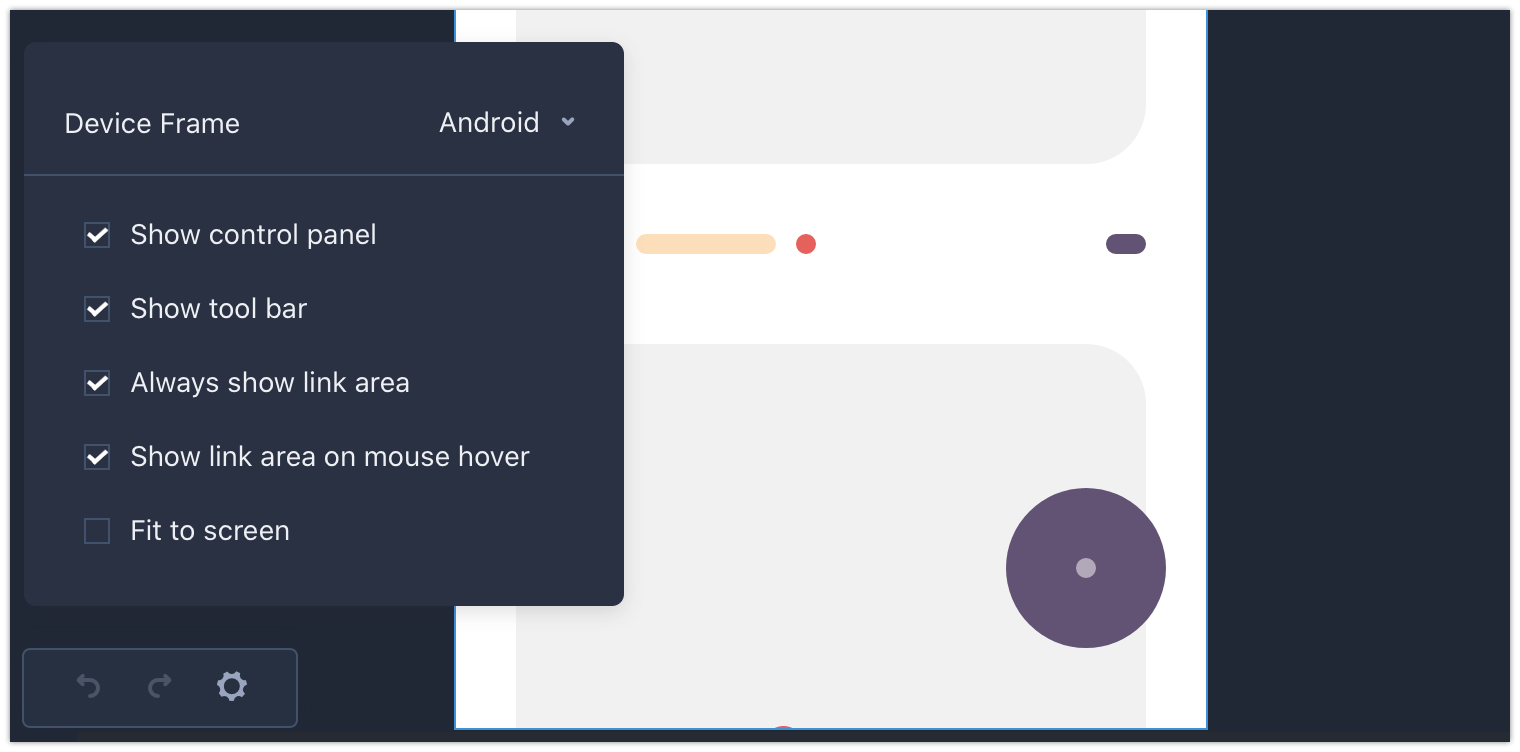 Search for Pages
When previewing a project, you can use the search bar on the left-hand Control panel to search for any page you want simply by entering a keyword.