With the exponential increase in user experience and the growing demand for product design, the era of "design-driven development" and "design leads development" is upon us.
"Design is increasingly becoming the core of enterprise R&D" (The screenshot is captured from Mary Meeker's 2017 Internet Trends Report)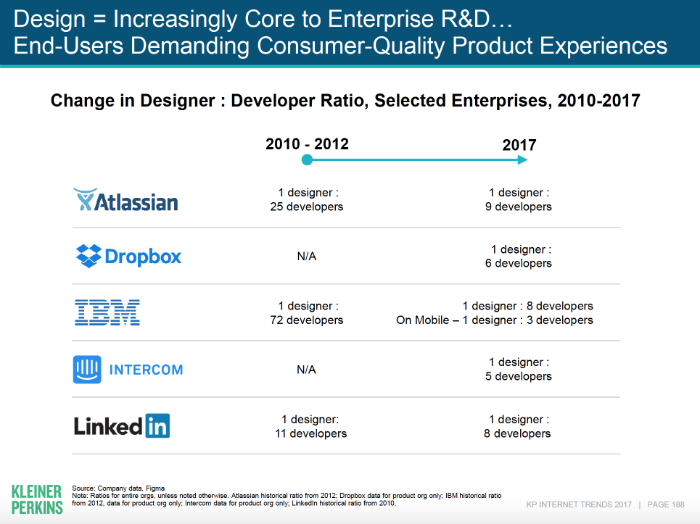 The Internet and software industries have always belonged to the avant-garde. However, the management and efficiency of product design lag far behind the growing demand. Product design of software enterprises continually faces problems such as inefficient communication, unsuitable project management, chaotic version management, resource management, lack of design specifications, and brand management.
To fill this gap, the Mockplus team provides a brand-new product design model that enables enterprises to integrate resources, reduce cost, and improve management efficiency. This new production solution will help all kinds of teams to improve cooperation and enhance efficiency greatly.
With Mockplus, you will save a lot of time and energy on product design.
Mockplus supports uploading of high-fidelity designs from Photoshop, Sketch, and Adobe XD. It also supports uploading of Axure and Mockplus prototypes, as well as other types of graphic design.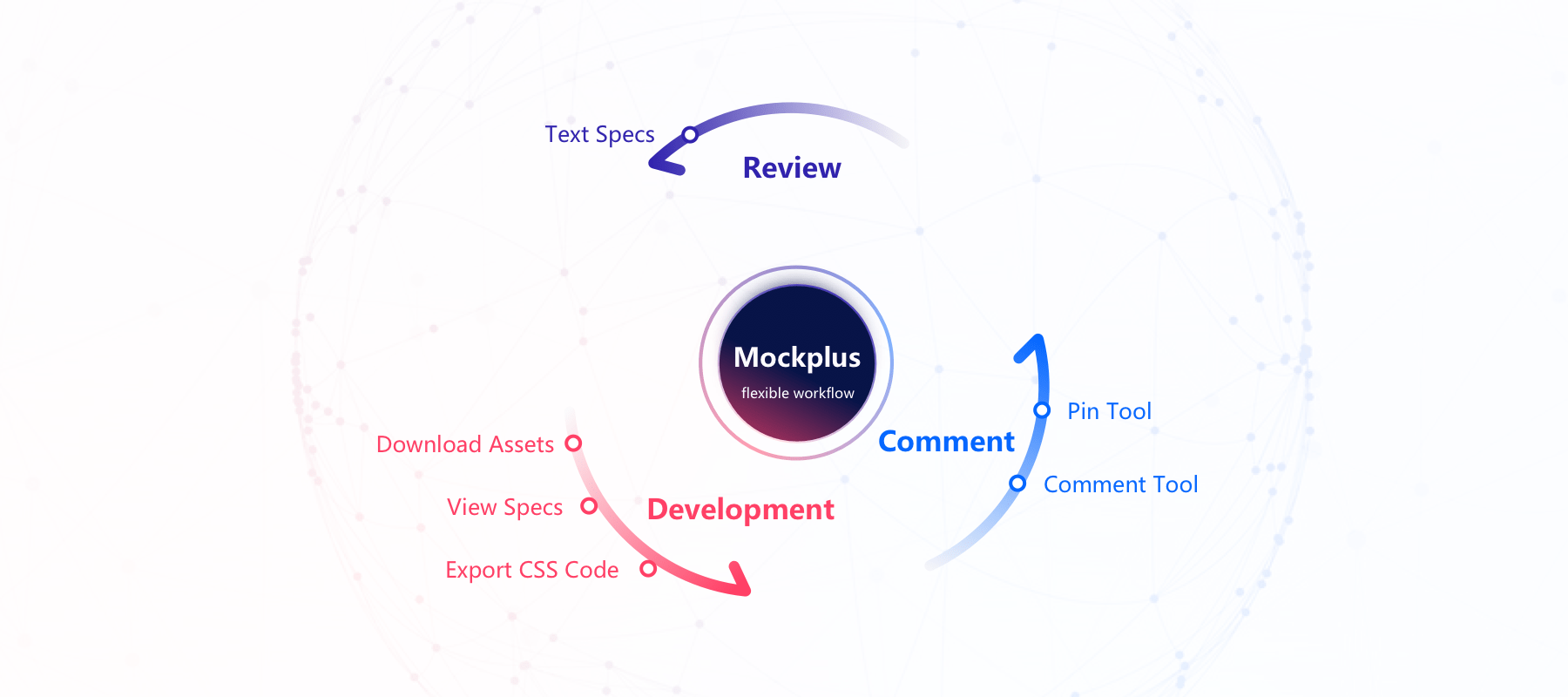 Mockplus Cloud provides practical features such as generating specs and assets automatically. It also has many other great features like manual specs, global view of storyboards, multiple comments, interactions, preview & sharing, document management, and version control. All these work together to improve the productivity of designers and design teams.
Mockplus Cloud's flexible workflow integrates the whole process of product demand, design, and development. This allows product managers, UI designers, interaction designers, and product developers to perform their duties, communicate with each other, share results, improve design, and achieve goals smoothly and effectively. Each part of the product development process benefits from Mockplus Cloud, saving effort and energy. Mockplus Cloud supports seamless cooperation, task management, and creates a flexible workflow based on the uploaded major designs.
Mockplus Cloud's version management makes product design versions traceable, detailed, and maintainable.
Mockplus Cloud's document management supports the uploading, previewing, downloading, and sorting of more than 10 types of commonly used documents, including Office documents, prototype HTML packages, pictures, PDF, text, and Mockplus Cloud document links. Documentation resources can also be referenced in the design module for viewing at any time. Furthermore, the document resources are managed centrally within the project, so there is no need to search for documents all over the place.
In addition, Mockplus provides enterprise private Mockplus Cloud solution and enterprise customization to make product design more secure, professional, and efficient for enterprises.
Use Mockplus, and empower your product design process!