Archive project
To archive a finished project, click "More" on the cover of the project and select "Archive". (Note that an archived project cannot be modified any further and will not be displayed on the project homepage unless unretrieved.)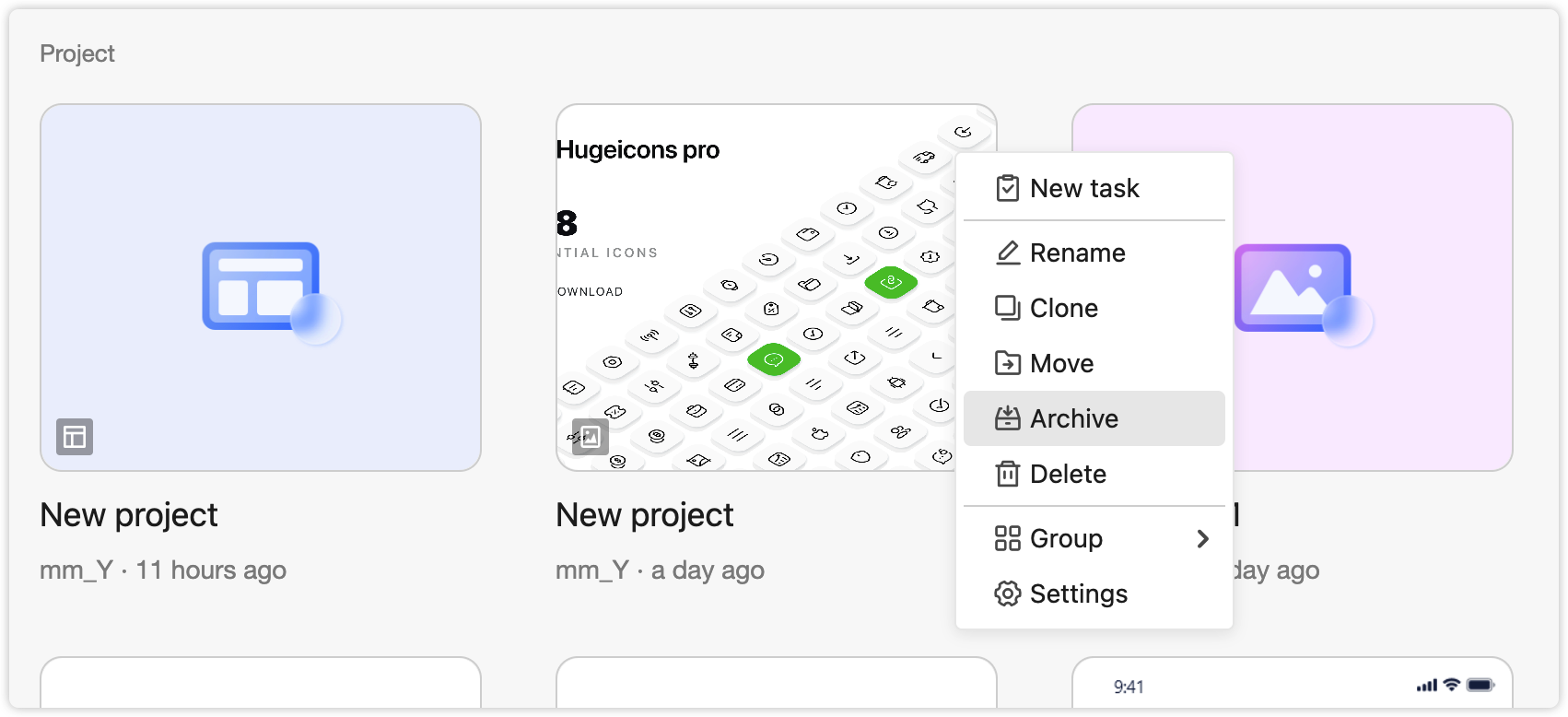 To view all archived projects, click "Archived projects" on the top.
To unarchive the project, click "More" > "Unarchive".

Archive Project Folder
To archive a project folder, click "More" > "Archive". You can then find this archived project folder under the "Archived projects" group.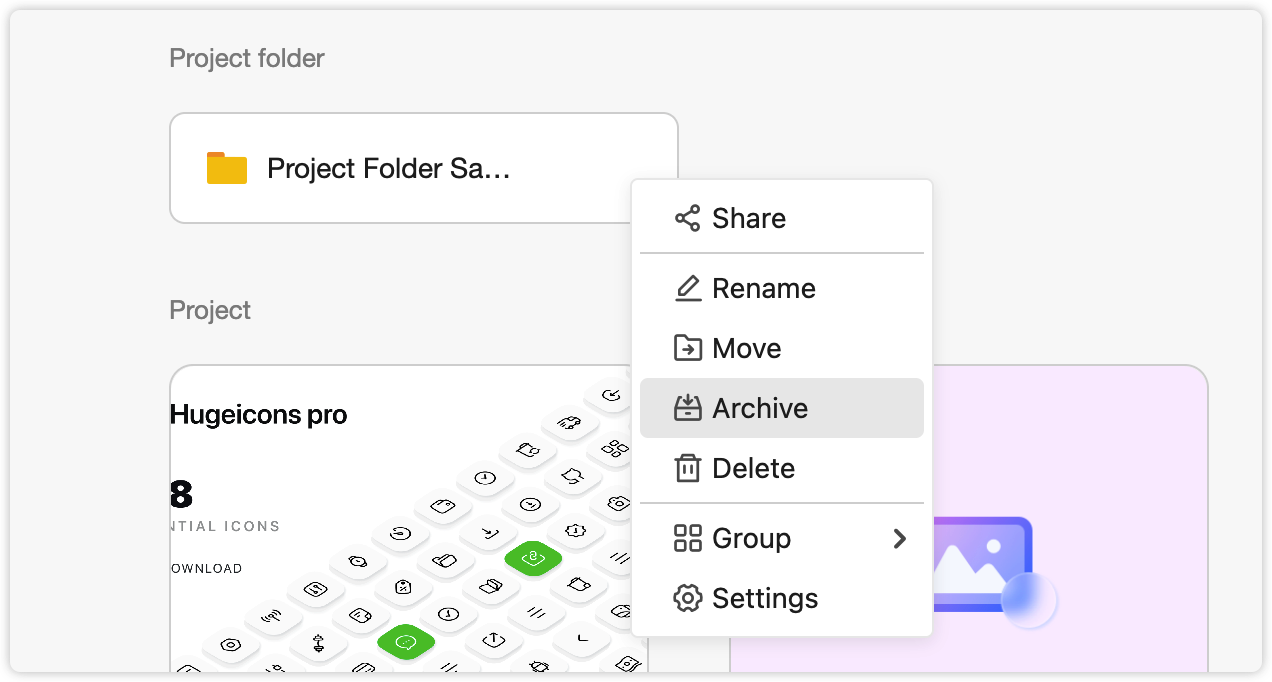 Favorites Projects
To favorite a project, click "Add to favorites" on the cover of the project. A yellow star will appear indicating it's been added.
To view all your favorite projects, click "My favorites" from on the top banner.