Split
In Split mode, you can choose the "Adaption Mode" or "1:1 Original Mode" for the two pages in the right upper corner.
Fade
In Fade mode, you can move the slider to adjust the transparency of the two pages for comparison.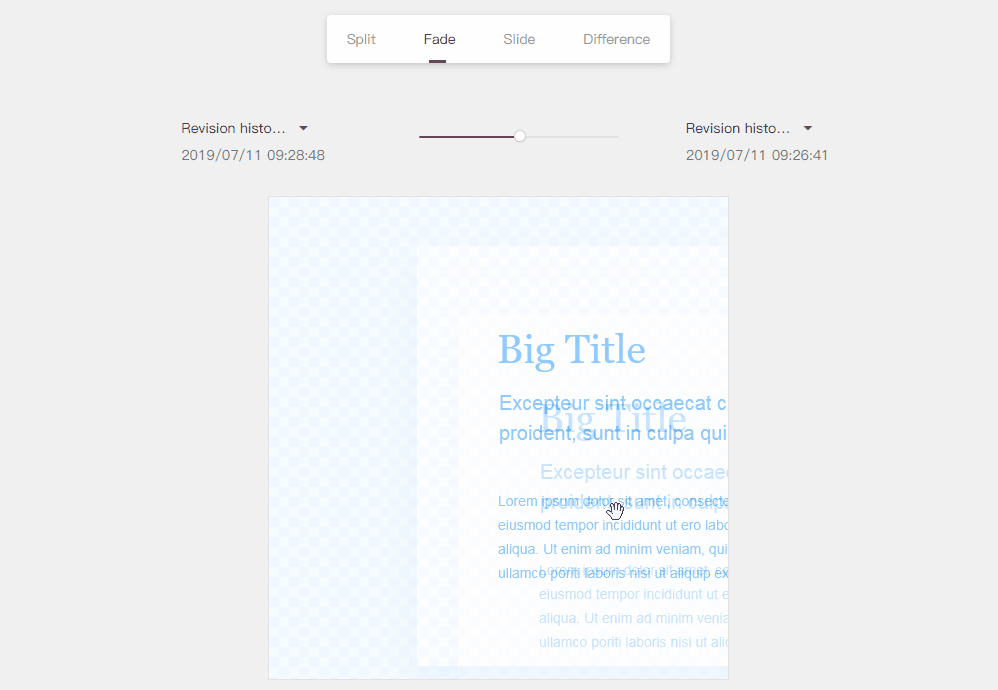 Slide
In Slide mode, you can move the ruler to adjust the displaying area for comparison.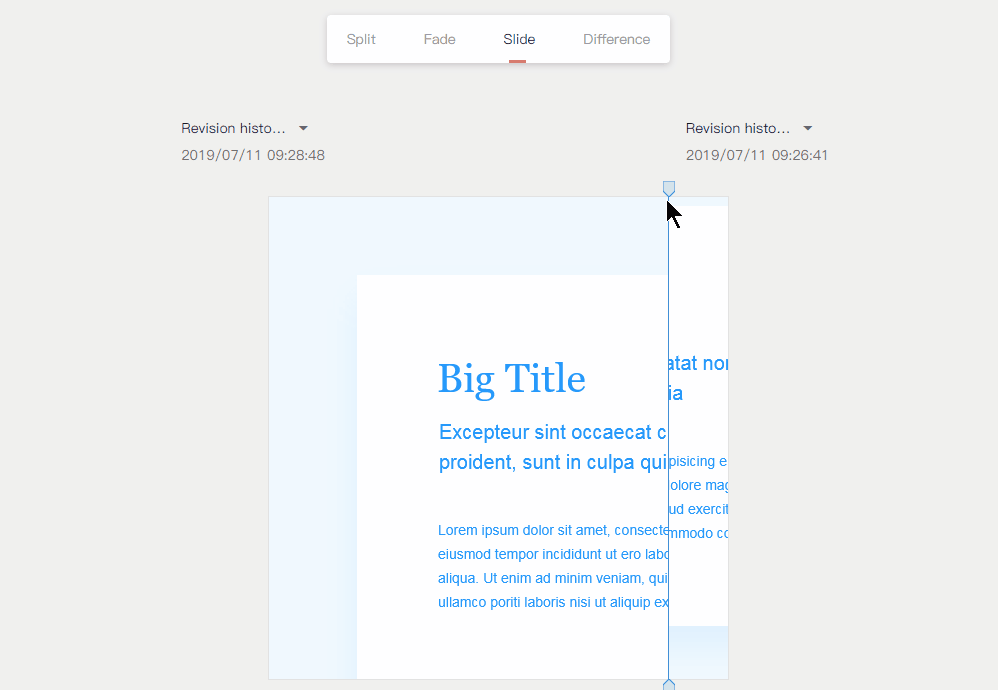 Difference
In the Difference mode, the pixels on the two pages are compared one by one. The exact same pixel will display in black, and the different parts will display in colour.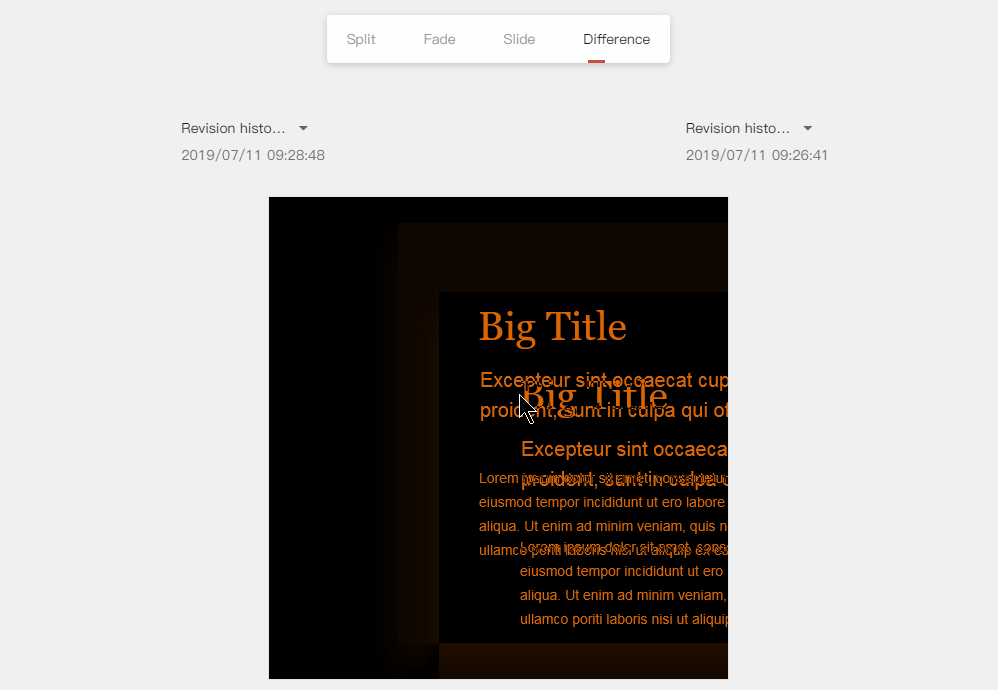 Switch Historical Version
You can switch to any other versions in the comparison process. Click on the triangle icon behind the page name and select another version from the drop-down list.