Layer Panel
When in Development, double click an overlapping layer. A panel will appear showing all stacked layers helping you access and manage specific layers. This is the Layer Panel.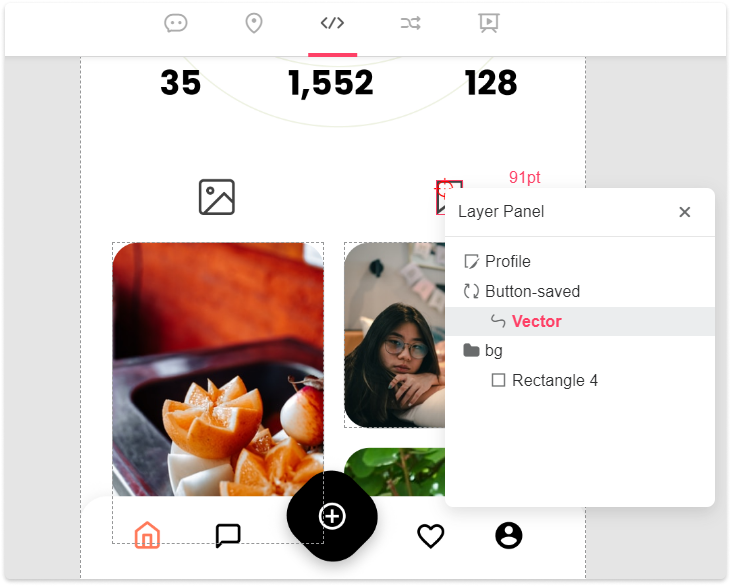 Disable layer
There are two ways to disable a layer:
Right click the layer to choose "Disable layer".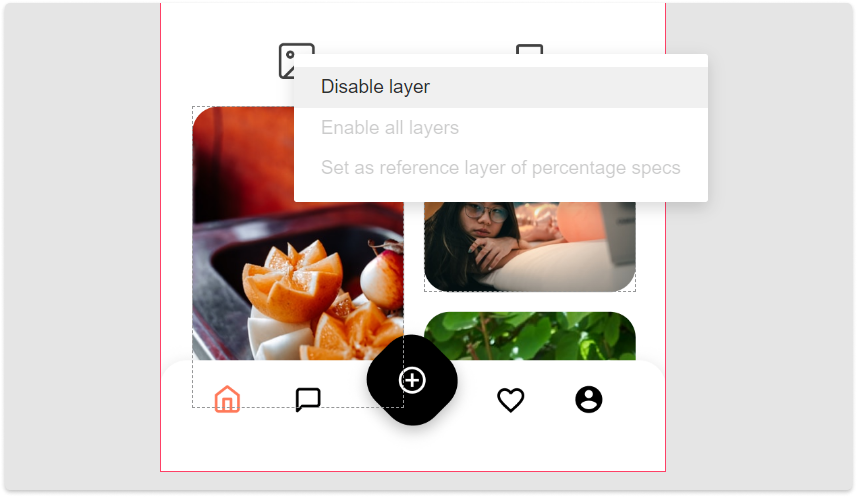 Or double click a layer to show the Layer panel, and click the disable icon

to disable the layer.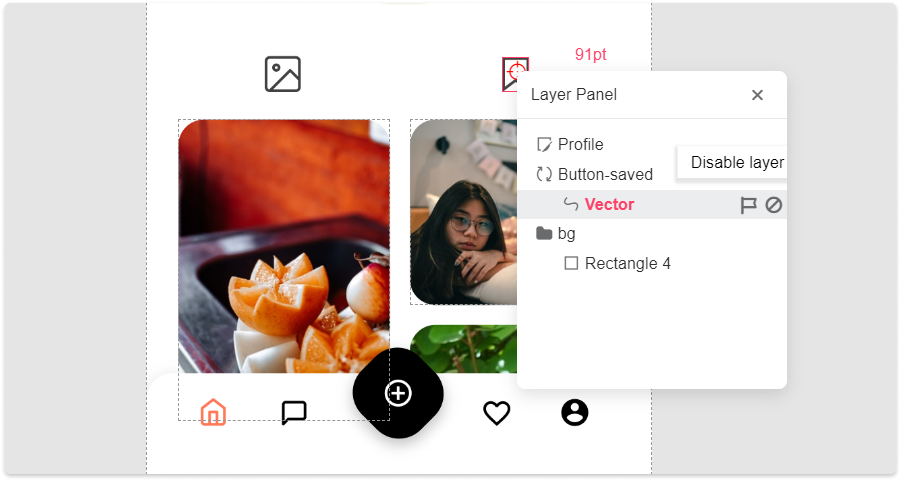 Enable layer
After disabling layers, you can right click any place to "Enable layer" or "Enable all layers".
Non-project members cannot view the project by clicking the share link. They need to be firstly invited and entered the team to view project details.

Select Overlapped Layers
When developers are inspecting the layer data, one or more layers may overlap over one another, making it difficult to select a single layer beneath in particular.
Within Mockplus, you and your developers can simply switch to Development mode and click anywhere with overlapped layers. Then, each click will help you drill down one layer deeper untill you've selected the layer you want.