In "Development" mode, you can easily click the pencil icon next to the asset name and type a new name instead.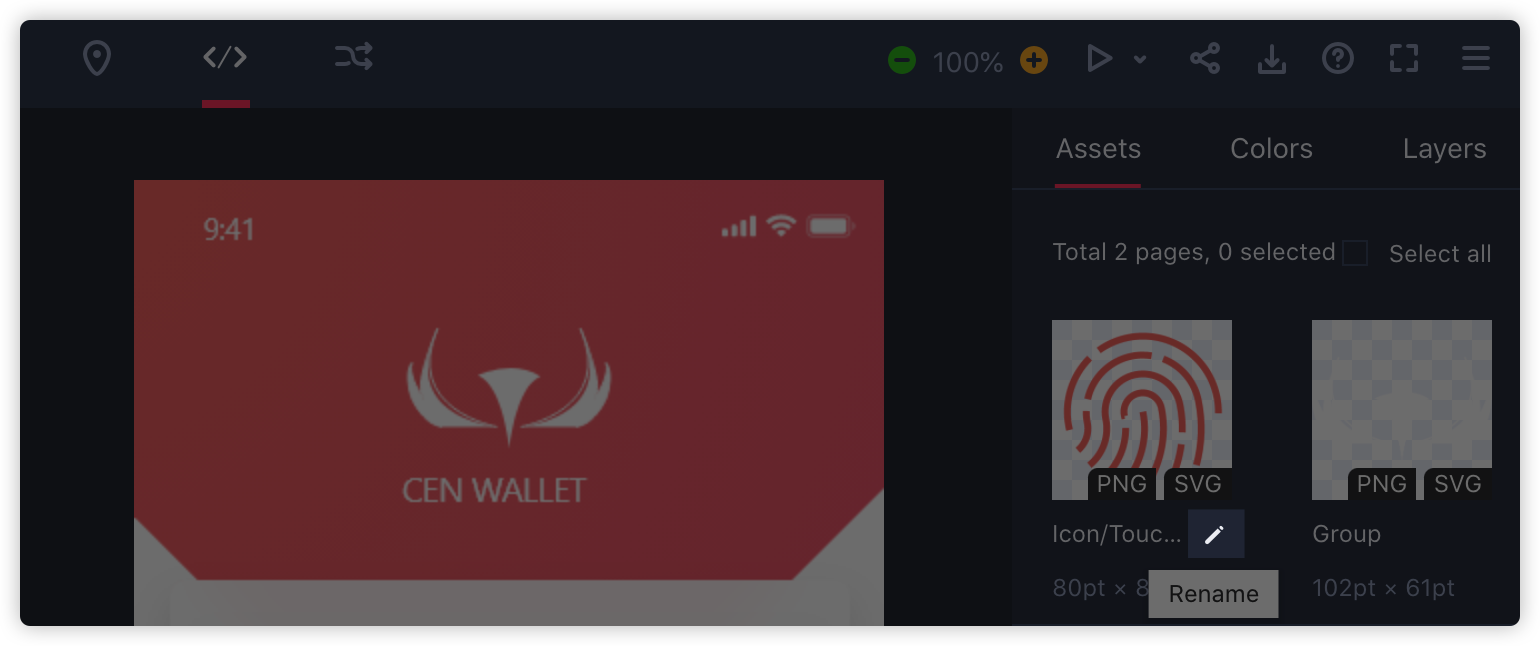 Keep Downloaded Asset Files with Same Name
Now Mockplus automatically keep all downloaded asset files with duplicate names. To disable this function, go to Development mode, click "Settings" in the lower left corner and uncheck "After downloading the asset, do not overwrite the file with the same name".