You can find the specs in the right panel.
The top half of the specs panel displays detailed information. Generally, it includes the layer name, position (left/top), size (size/height), margin (left/right/up/down), border, opacity, gradient, box-shadow and blur. Text content includes the content, font, font size, font weight, line height, word spacing, alignment, as well as color.
Copy values by clicking on them.
You can click on the search icon to find duplicate elements in the design draft.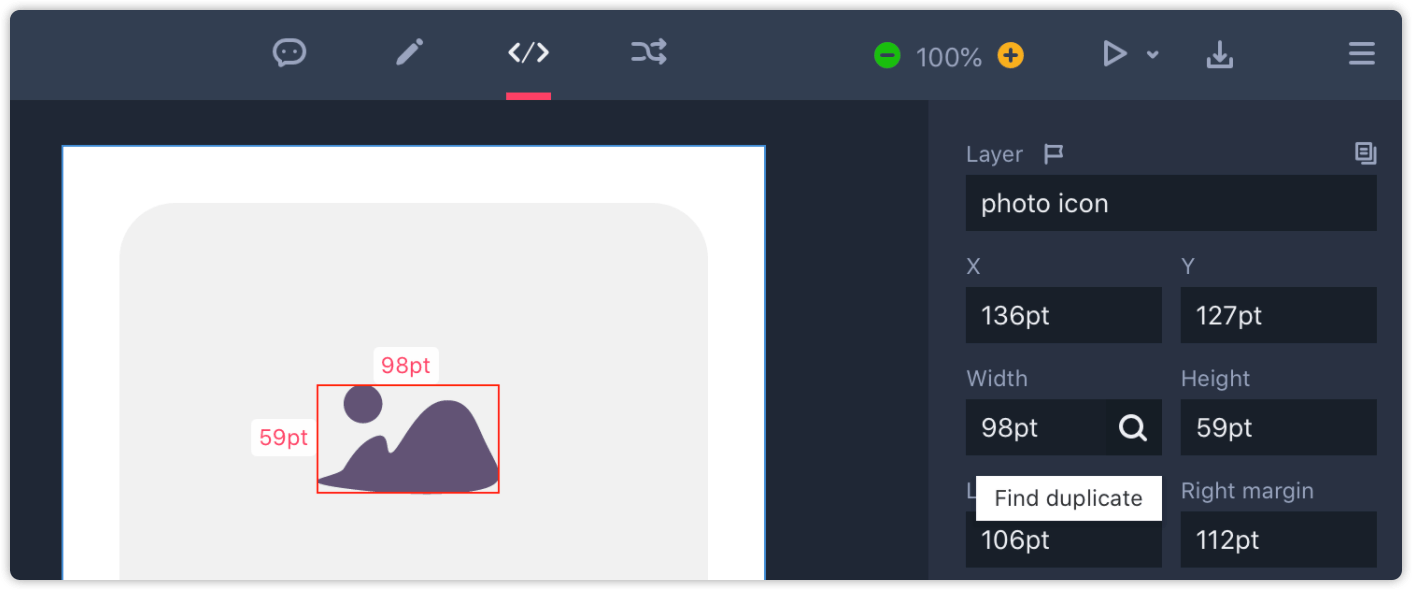 The lower half of the specs panel displays the style code. Click "Copy code" and you can copy it with one click.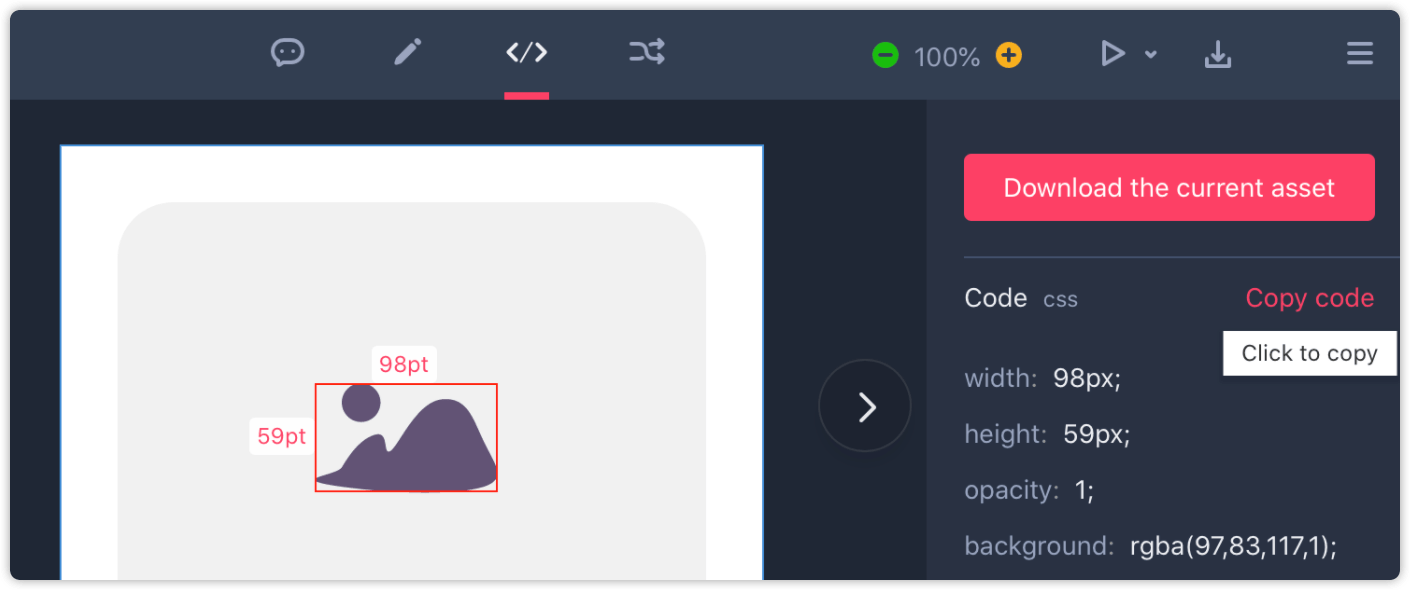 Copy CSS/Android/Objective-C/Swift Codes
In the "Development"mode, you can easily select a layer and copy the related CSS, Objective-C, Android and Swift codes in one click on the right panel.