You can share projects by clicking the "Share" icon in the upper-right corner, then clicking "Copy links" in the pop-up panel to send it to other team members.
To invalidate the share link, click the "Share" icon and click "please reset it" on the pop-out panel.
The shared link can be invalidated, just clicking the "Share" icon again. After that, choose "please reset it" to make the original link invalidate and generate a completely new link for further sharing.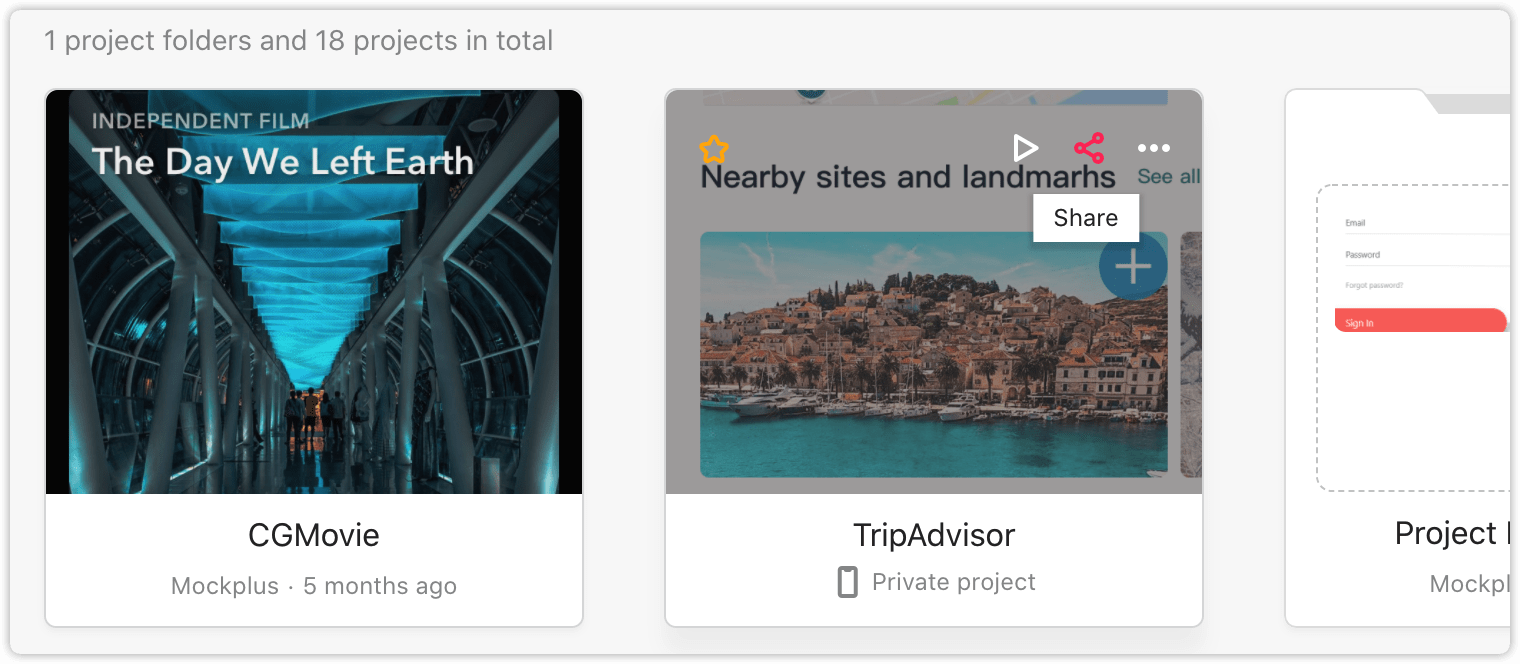 When sharing a project link to someone else, Mockplus provides an additional option: "Also invite your partner to become a project member." Once selected, the user will be given an option to invite the partner to join the team while sharing project.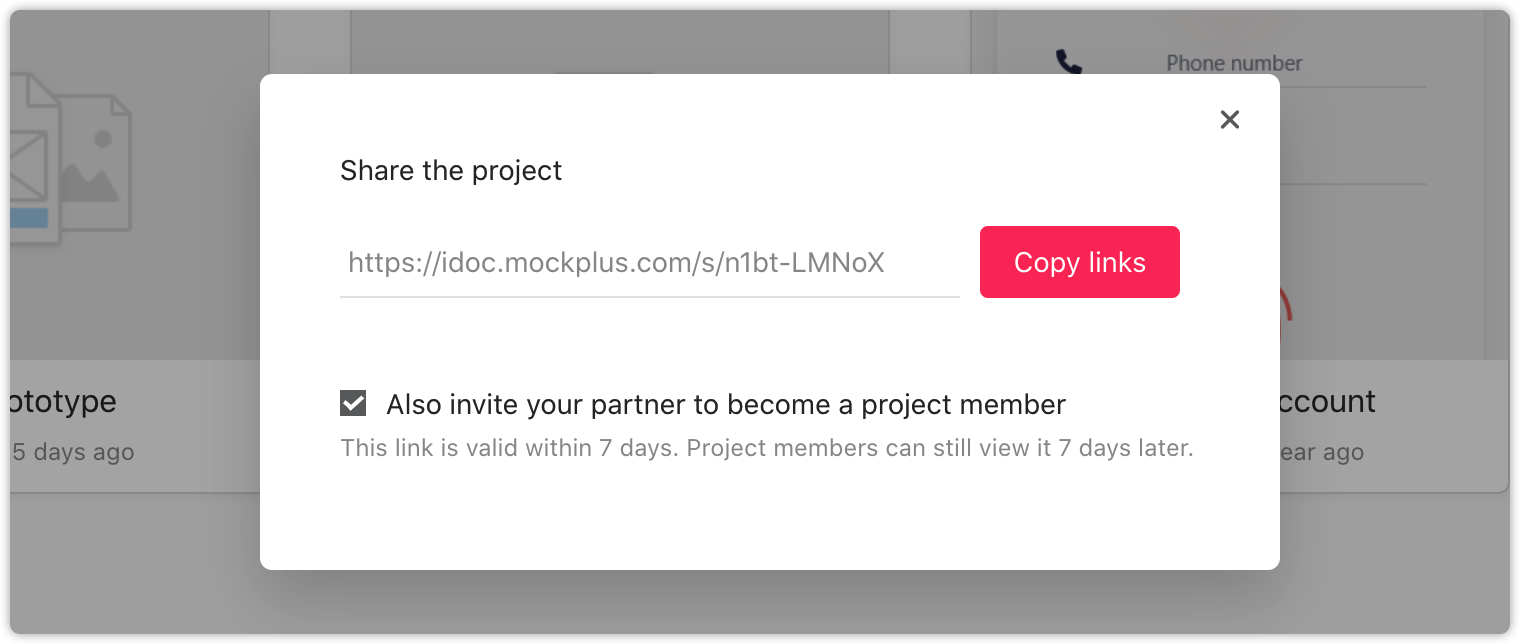 Set Share Permissions
Click "More" on the project cover and choose "Information" to set team members' sharing permissions. (Note that only Admin and Super Admin can set this.)