Add Comment Labels
When pinning comments on the design screen, you can still add labels to better organize, filter and manage your comments. At present, three types of comment labels are offered by default: About interactions, About visuals and About functionalities. You can also add custom labels based on your needs.
(Please note: Only Super Admins and Admins get permissions to manage these comment labels.)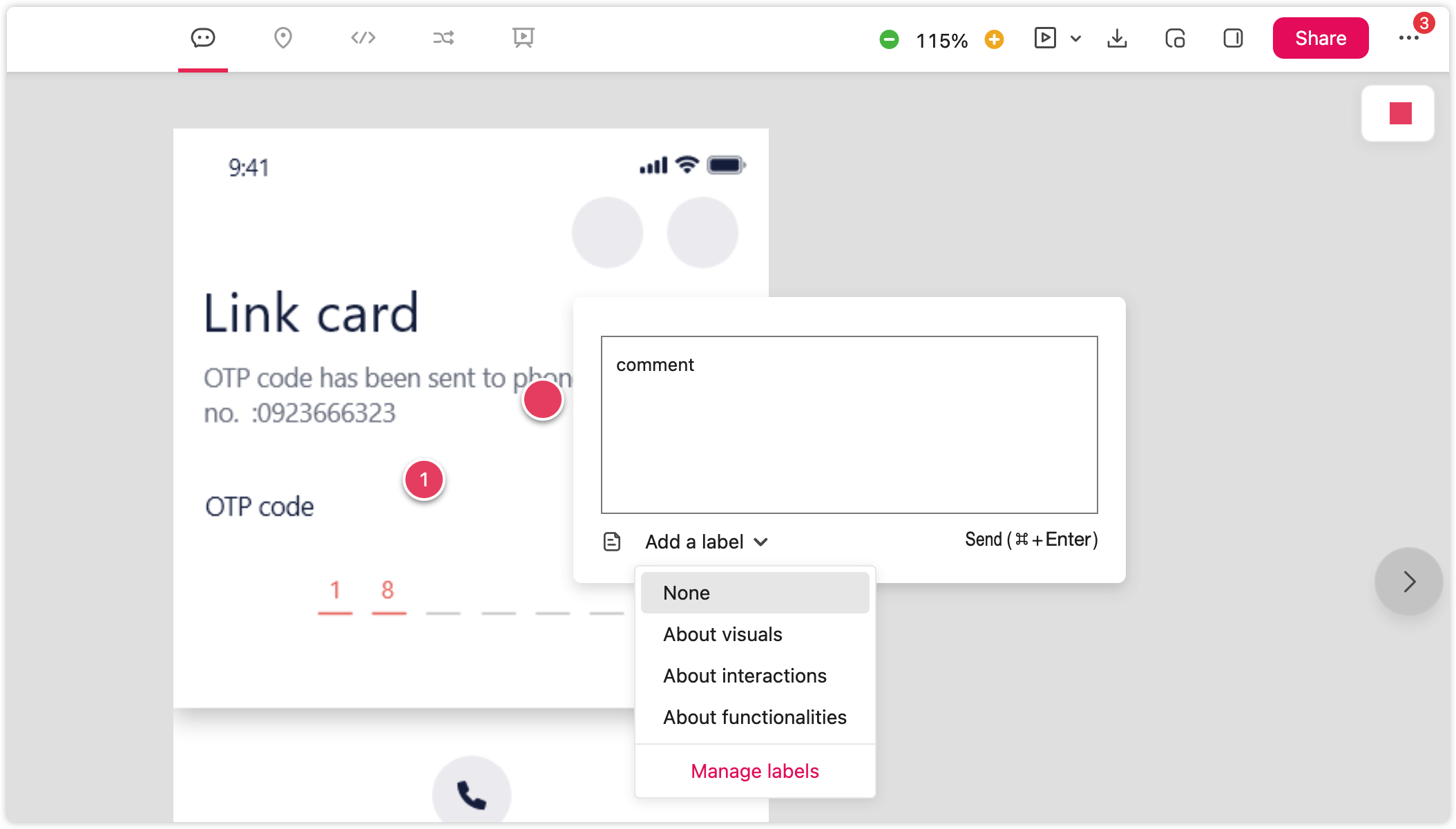 Once you've labeled your comments, you can filter them in the right-hand panel.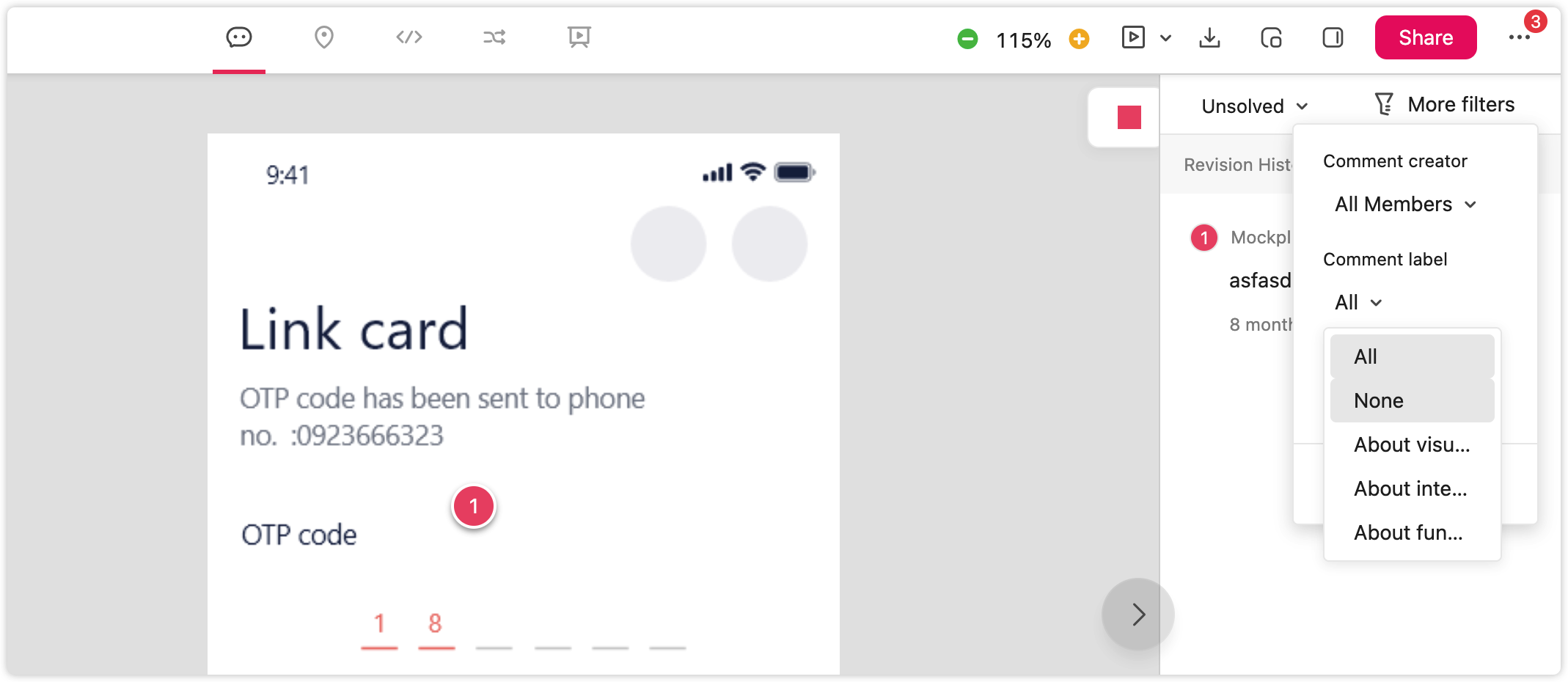 Manage Comment Labels
If you are an Admin or Super Admin, you also manage all comment labels. Switch to Comment mode, open any comment and click "Select comment label' to expand the label menus. Then, press "Manage" to open a management popup.
In that popup, you can not only add or delete a label, but also resort all labels with drag-and-drop.