View Project Groups
View and switch project groups by clicking group buttons as illustrated below:

Group Projects
Click the "Setting" icon in the top right corner of cover and choose "Group" to group projects.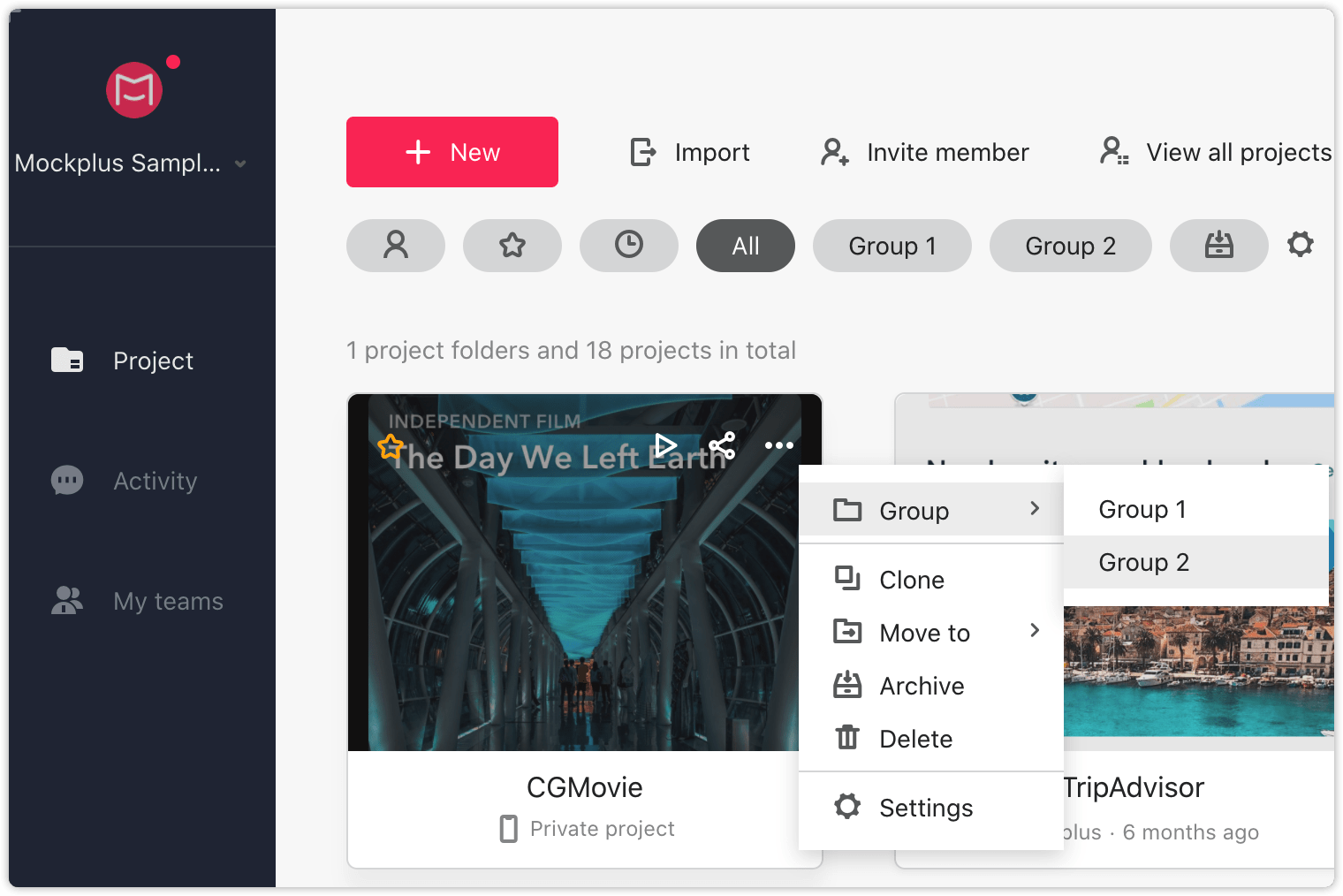 Create/Delete A Project Group
To create a new project group, click the "Setting" icon in the "Project group" page.

Then, click "Create group". Alternately, click the trash can icon to delete project groups. Note that if you delete a group, projects within the group will only become ungrouped, not deleted.