In Design mode, you can download the current page, all pages, all assets or an HTML prototype package by clicking "Download" at the top right.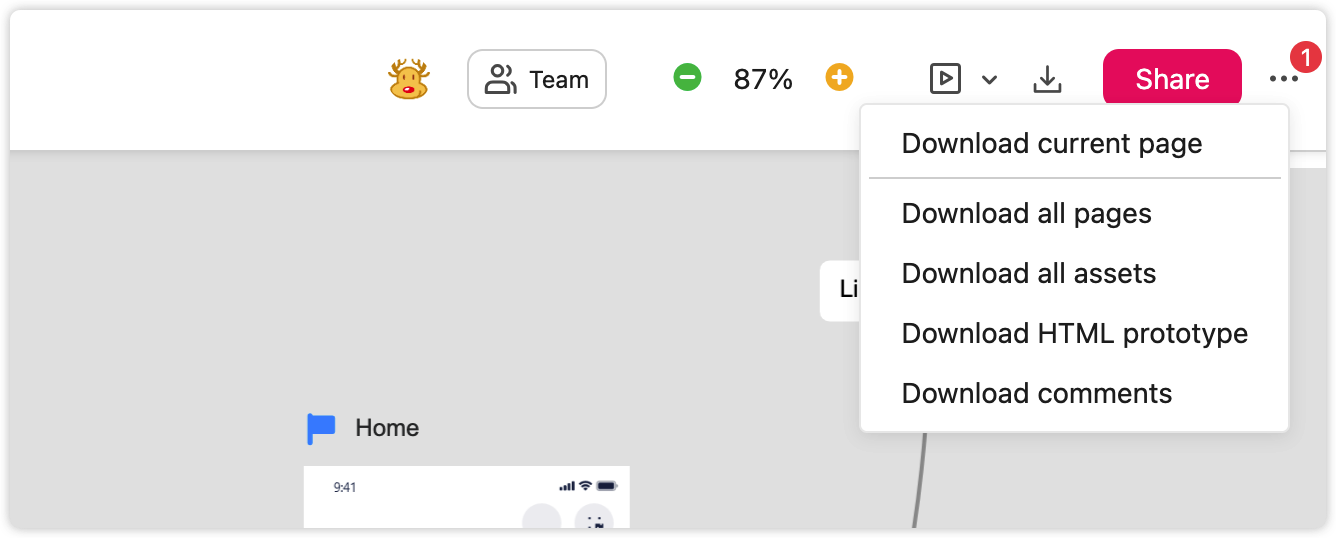 You can also download the selected page by right-clicking on the page and pressing "Download page".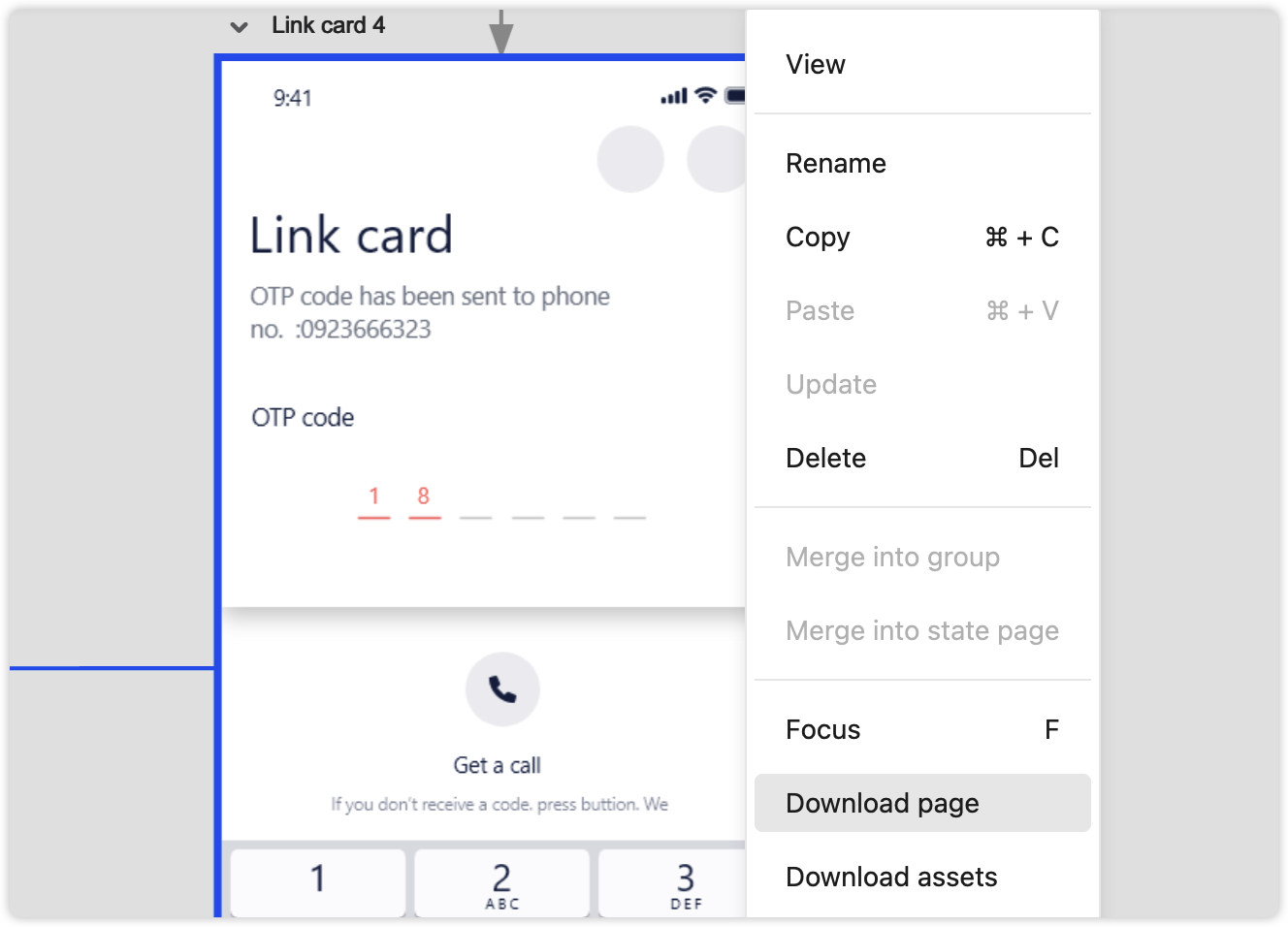 Download Multiple Pages in One Click
In Storyboard, select multiple pages that you need and right click to "Download" them all in one click. You can then save them on a local drive for data backup or later use.