How to change project cover modes in Mockplus Cloud?
This recent Mockplus Cloud update introduces two modes for you to change all project covers at once:
Classic: Projects are displayed with a page thumbnail.
Minimal: Projects are displayed with a logo.
You can easily switch between these two modes according to your needs.
(Please note that this feature is only available for Super Admin and Admin. )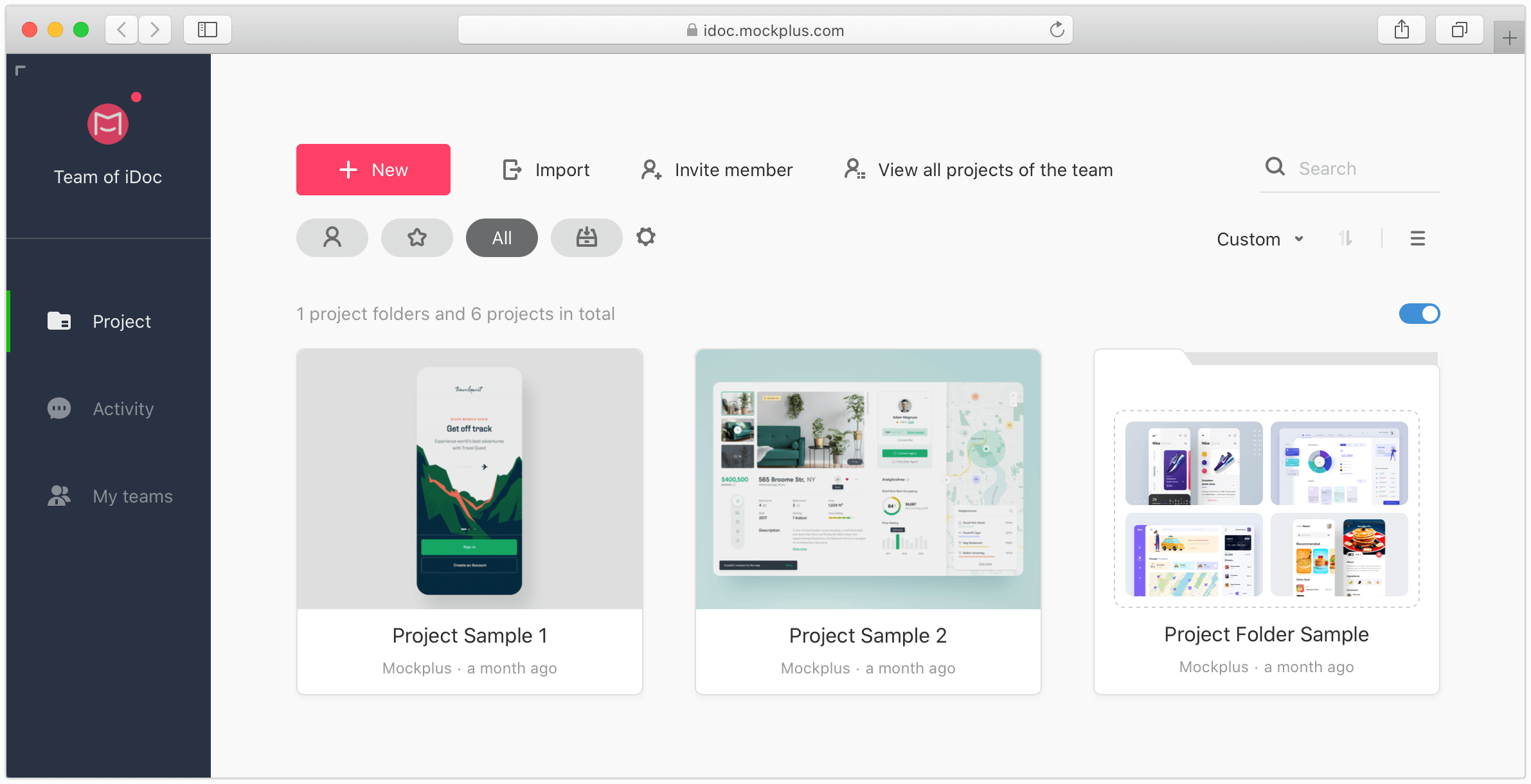 Two methods to change cover modes:
Method 1: Slide the button in the top right corner of the project homepage.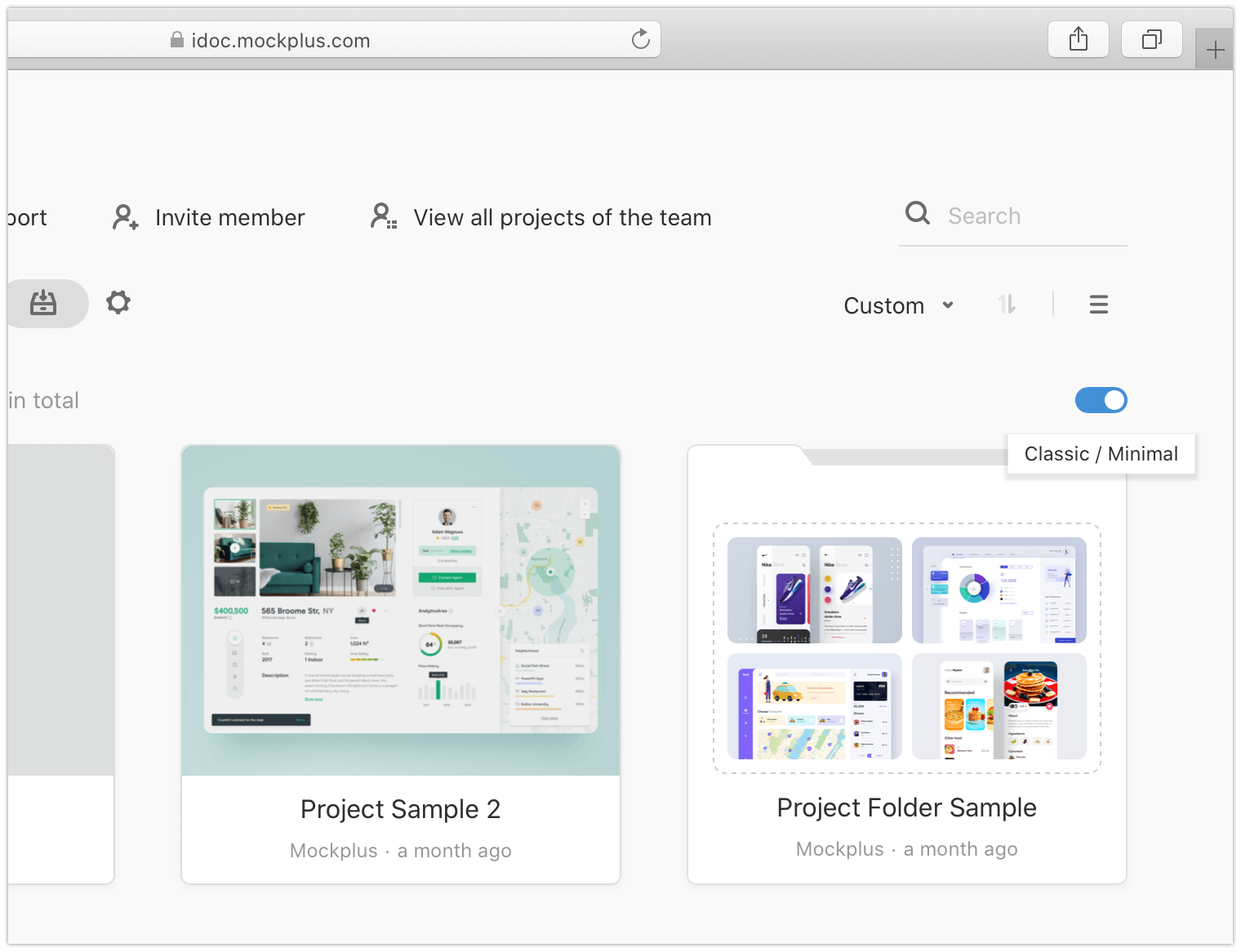 Method 2: Click the "Team" tab and choose "Preference" to set it.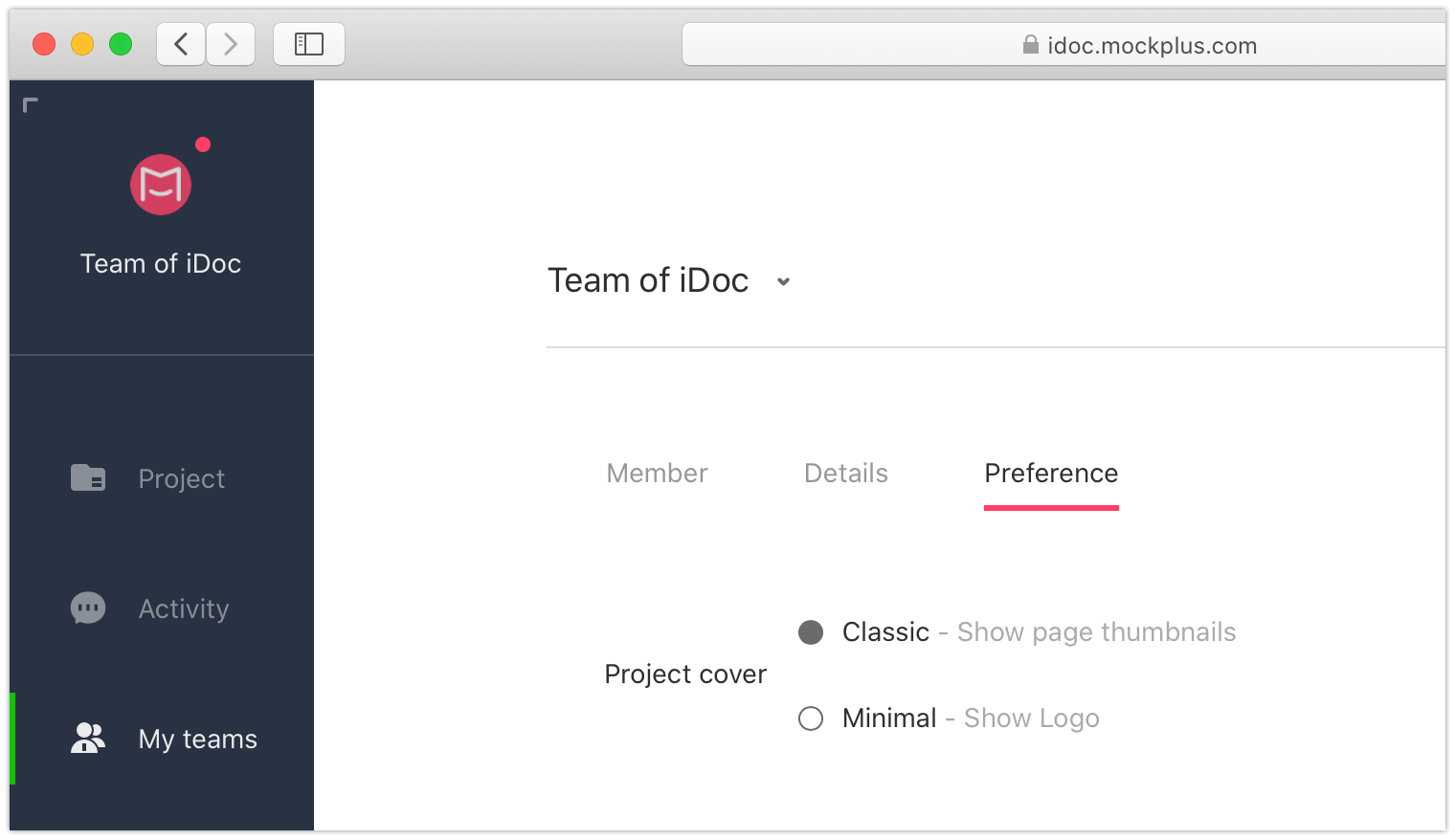 Set Project Cover
Add a project cover by right clicking a project page and selecting "Set as cover".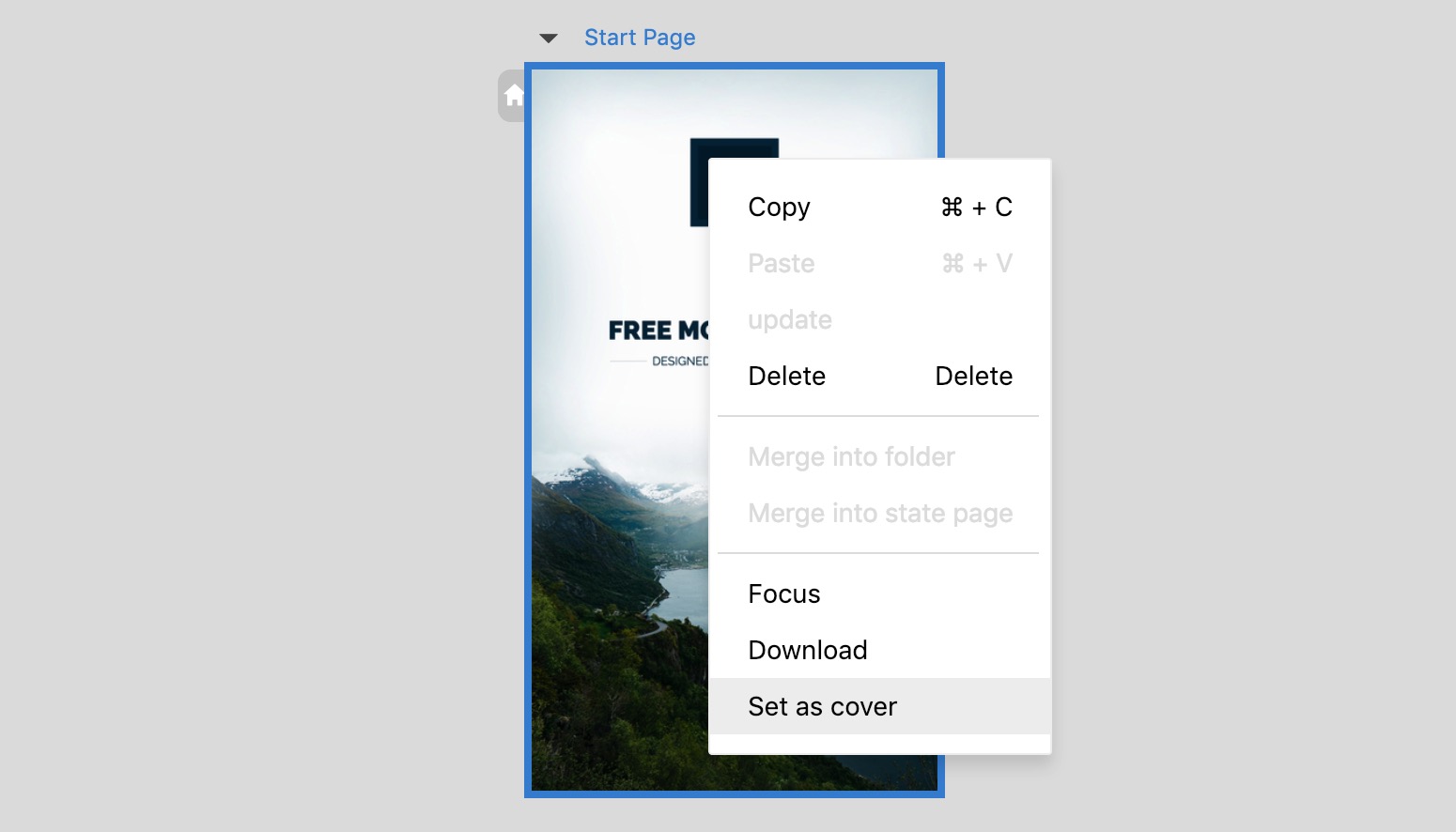 You can also customize project covers on the project settings page.