The default measurement unit on the page is pixel. If you need to convert the unit for other platforms (such as the pt in iOS, the dp in Android, the rem for Web and rpx), you can toggle in the unit panel.
At present, it supports general device conversion, custom width conversion, and custom unit conversion. The size of the current general-purpose device is listed in the iOS and Android columns above, and it can be directly used for real development.
The custom width conversion is a supplement to the general device conversion method. For special device sizes, you can customize the device width.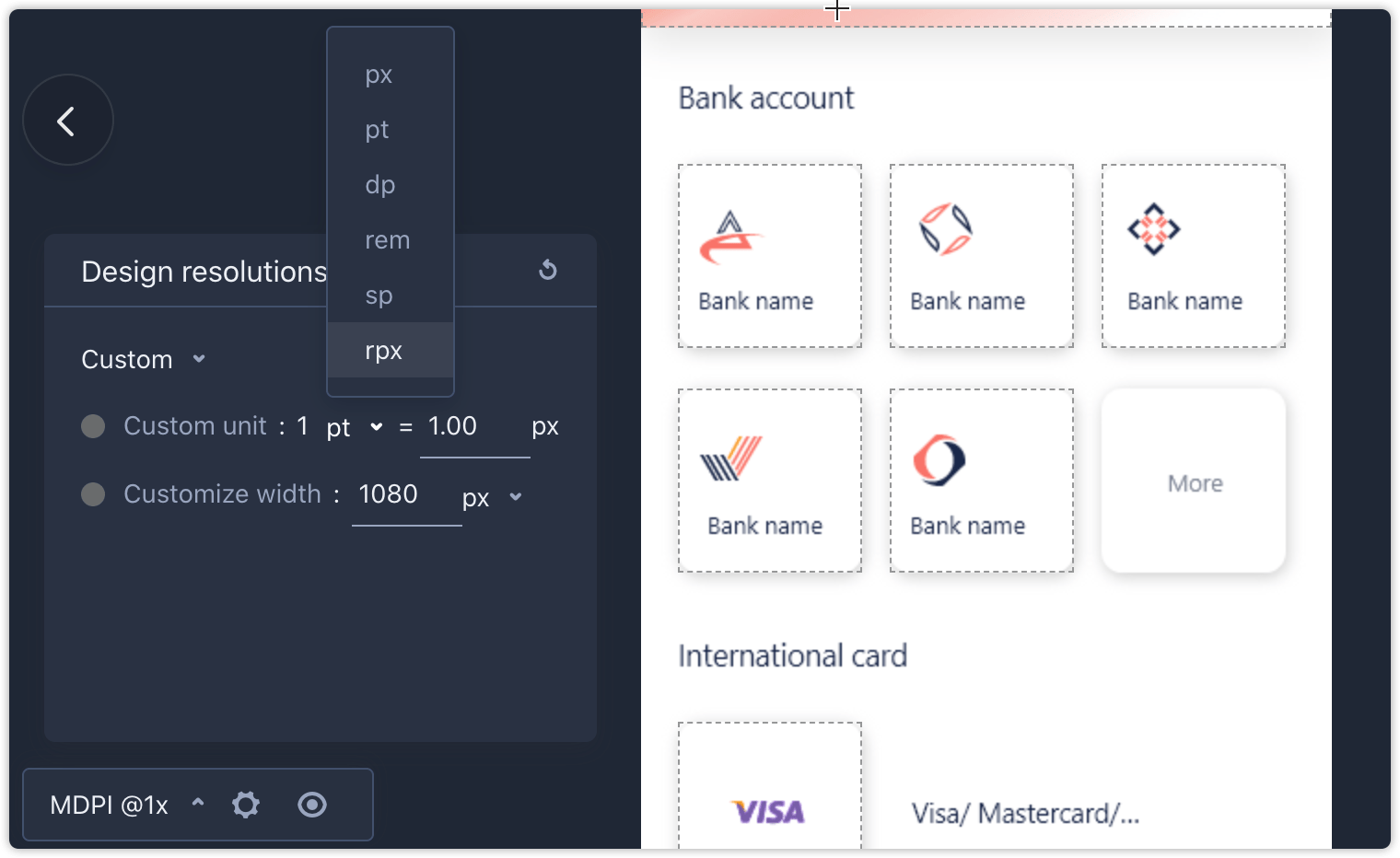 In the custom unit conversion, you can set the conversion ratio between units and convert the specs value.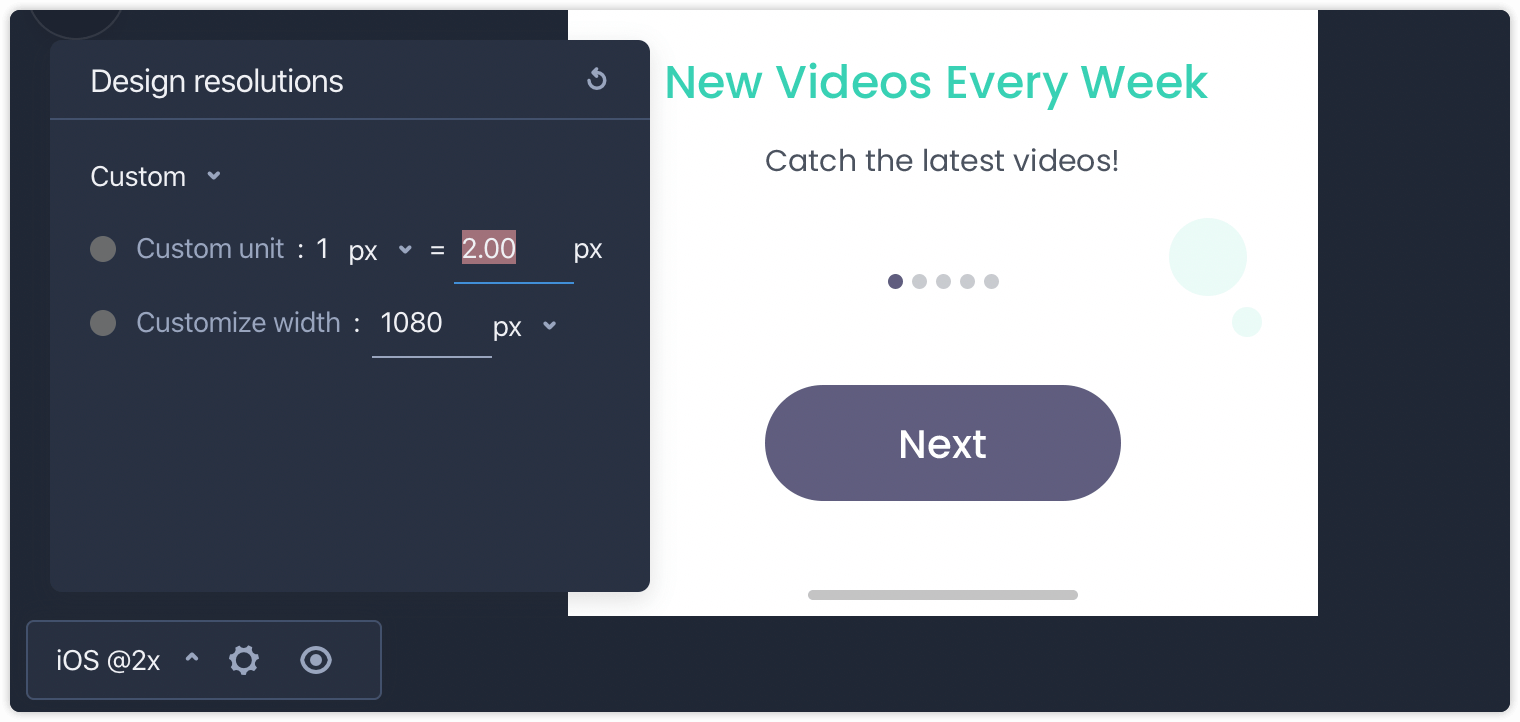 Click the settings button and you can show/hide the page border.

Custom decimal places
Under the Development mode, click "Setting" at the right corner to set decimal places as 0/1/2/3.