Enable the "Resource" Mode
Once you've opened a project, the top toolbar shows only four design modes by default: "Document","Prototype", "Design" and "Online prototyping". To enable the "Resource" mode, hover over the top toolbar, click "More" and check the "Resource" option from the dropdown list.
Upload Document
Click "Upload document" to upload your files. The maximum size of a document is limited to 100MB. If you have a document that exceeds 100MB, we suggest to store it on a Cloud drive and add a Cloud link instead.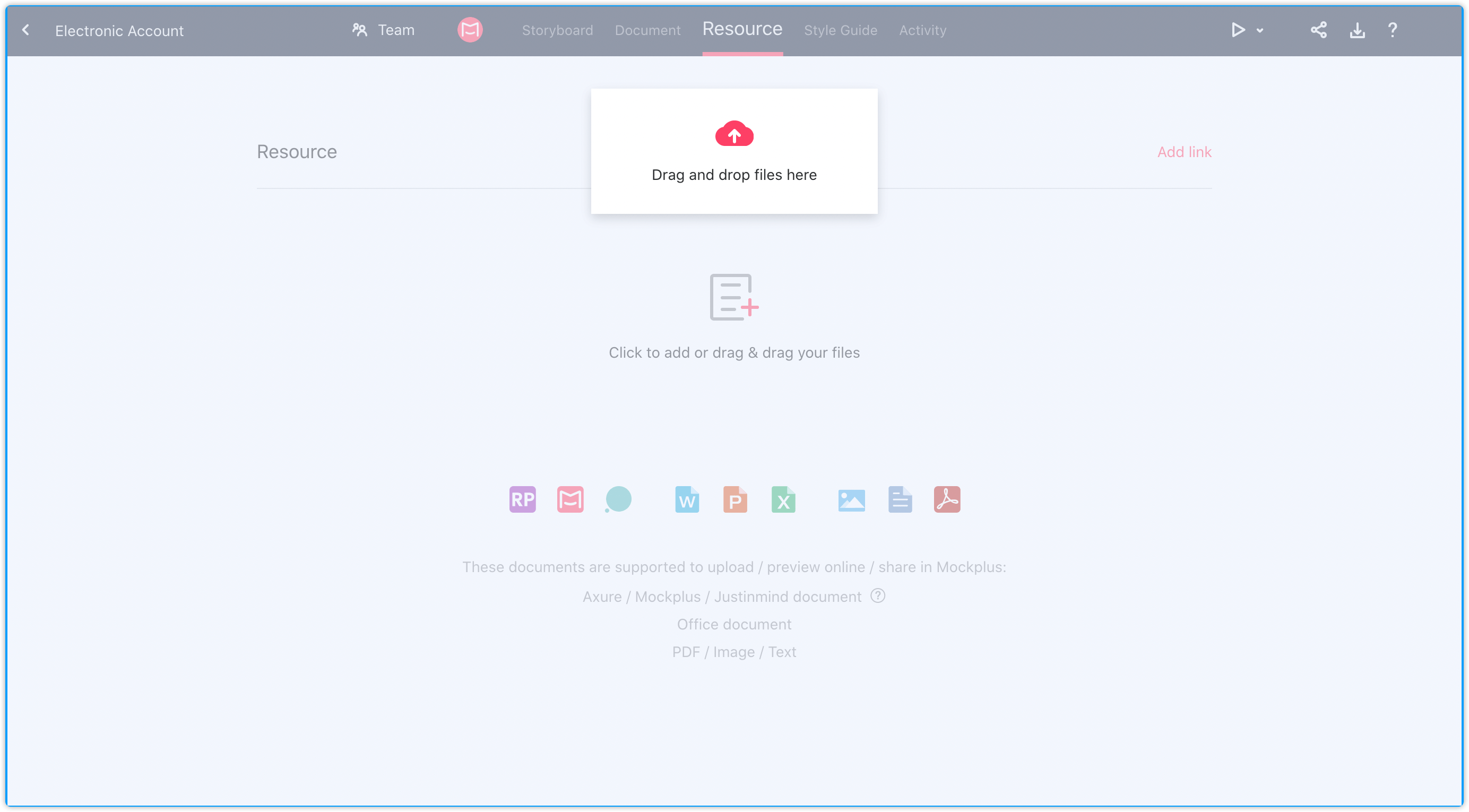 Add Link
Click "Add link". A window will pop out and ask you to type the title and link of your document. You can preview the document by clicking on the title or link.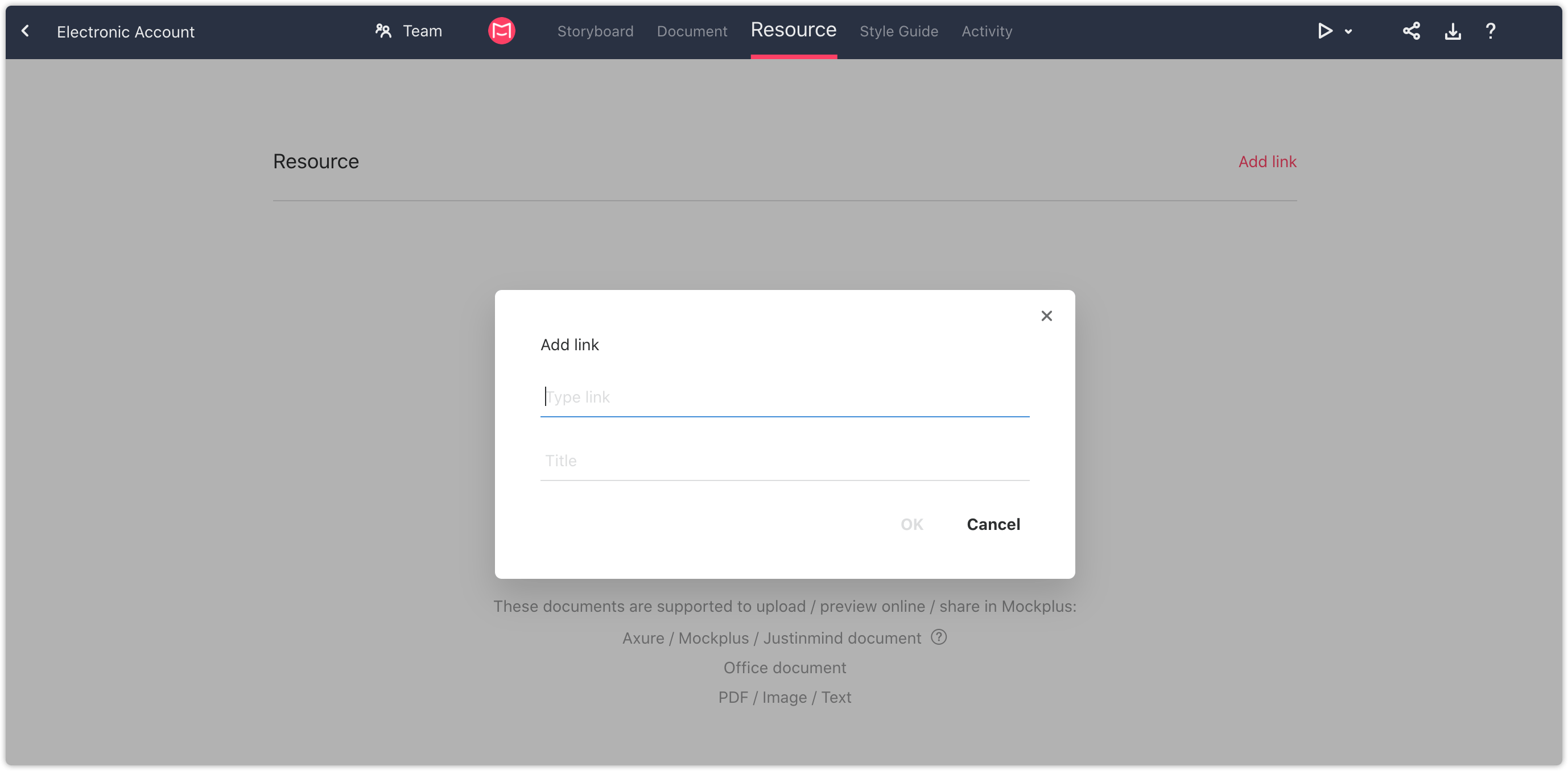 Online Preview
Click on document titles to preview them online. Most popular file formats can be previewed online, such as formats of prototyping tools (Axure/Mockplus/Justinmind), World/Excel/PPT/PDF/Text files, images(JPG/PNG/GIF/SVG), etc.

Download Document
Click the "Download" icon or a file name to download it.

Delete Document
To delete documents, select them and click "Delete".

Share Document
Click the "Share" button to share documents with your colleagues. (If the document supports for previewing, so does the shared one.)