Currently, there are 5 comment tools available: Pin, Circle, Rectangle, Arrow, and the Straight line.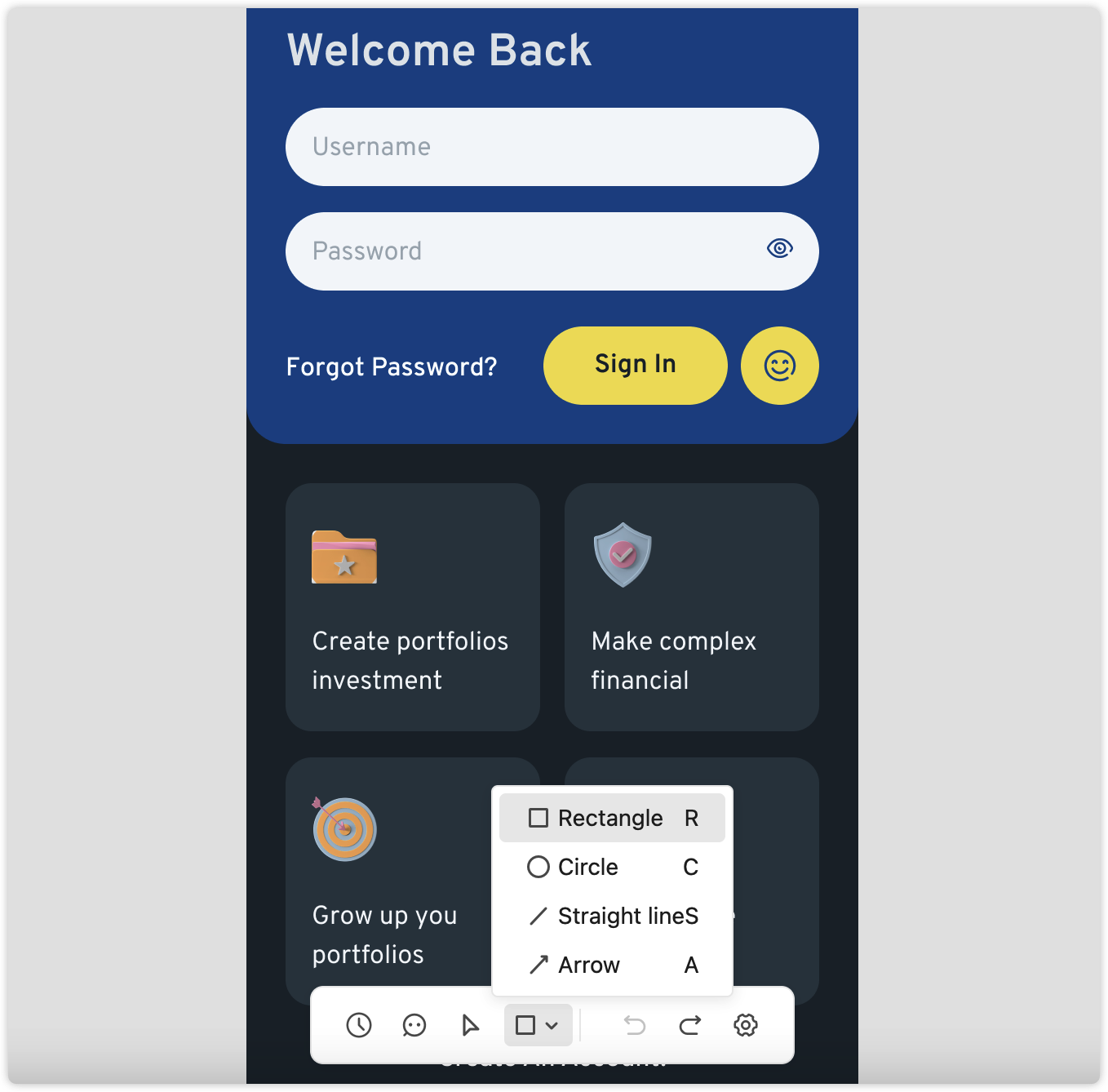 Add Comments
There are two methods to add a comment:
Use the Comment toolbar: Select one of the comment tools, then hold the mouse down on the artboard and don't release until you get the desired straight line, rectangle, circle or arrow. To pin a comment on your design, select the Pin tool, click anywhere you want, write your comment and your comment will now be pinned there.

Use shortcut keys: Select or toggle the comment tools using these shortcut keys: Select=V, Pin=D, Circle=C, Rectangle=R, Arrow=A, Straight line=S.
When you click to select tools, you can also frame select multiple comments on the page.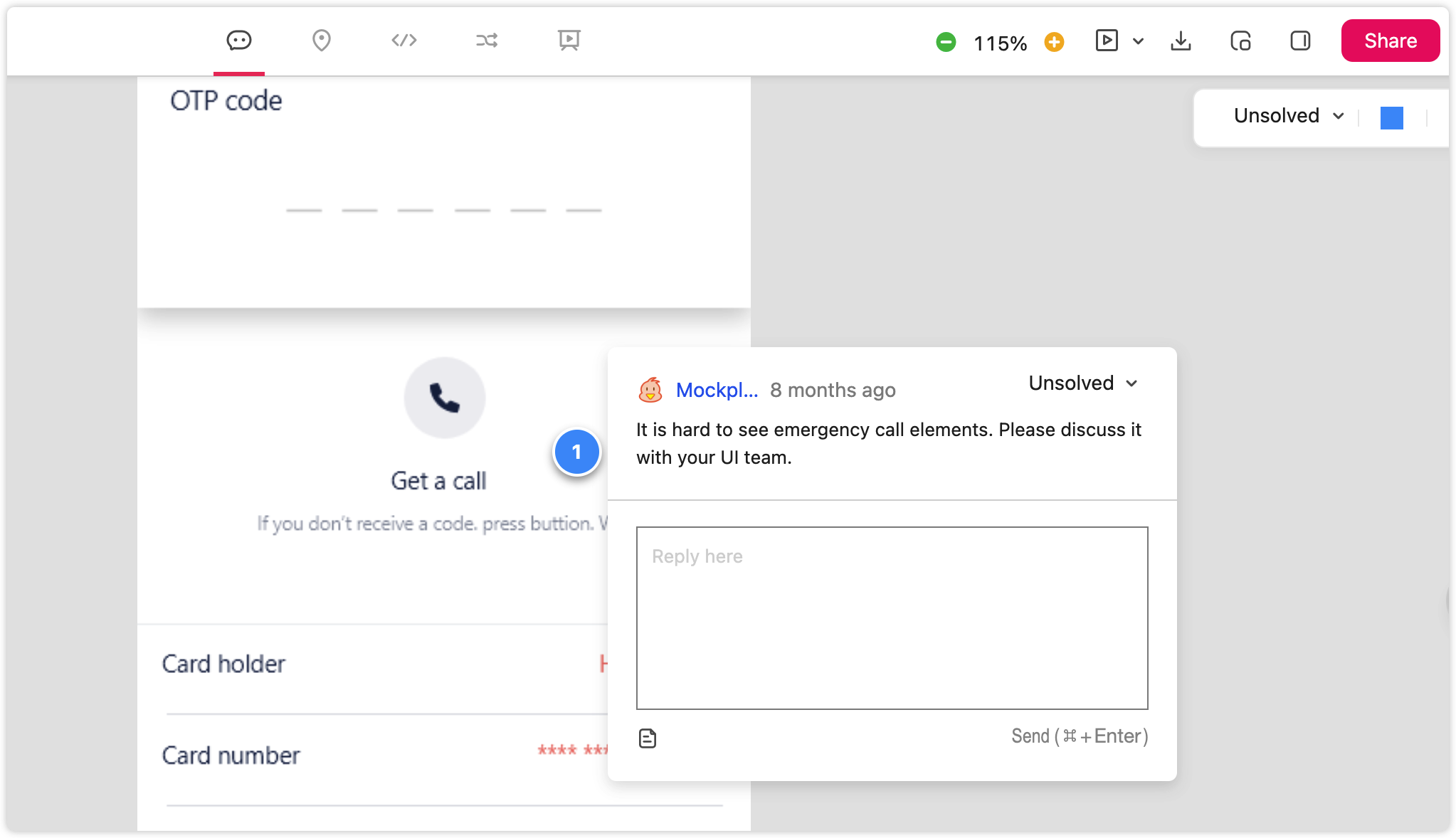 Pin Styles
Click the Settings button to customize the styles for Pinned comments. There are three styles available: Color, Number, and Avatar.