Currently, there are 5 comment tools available: Pin, Circle, Rectangle, Arrow, and Line.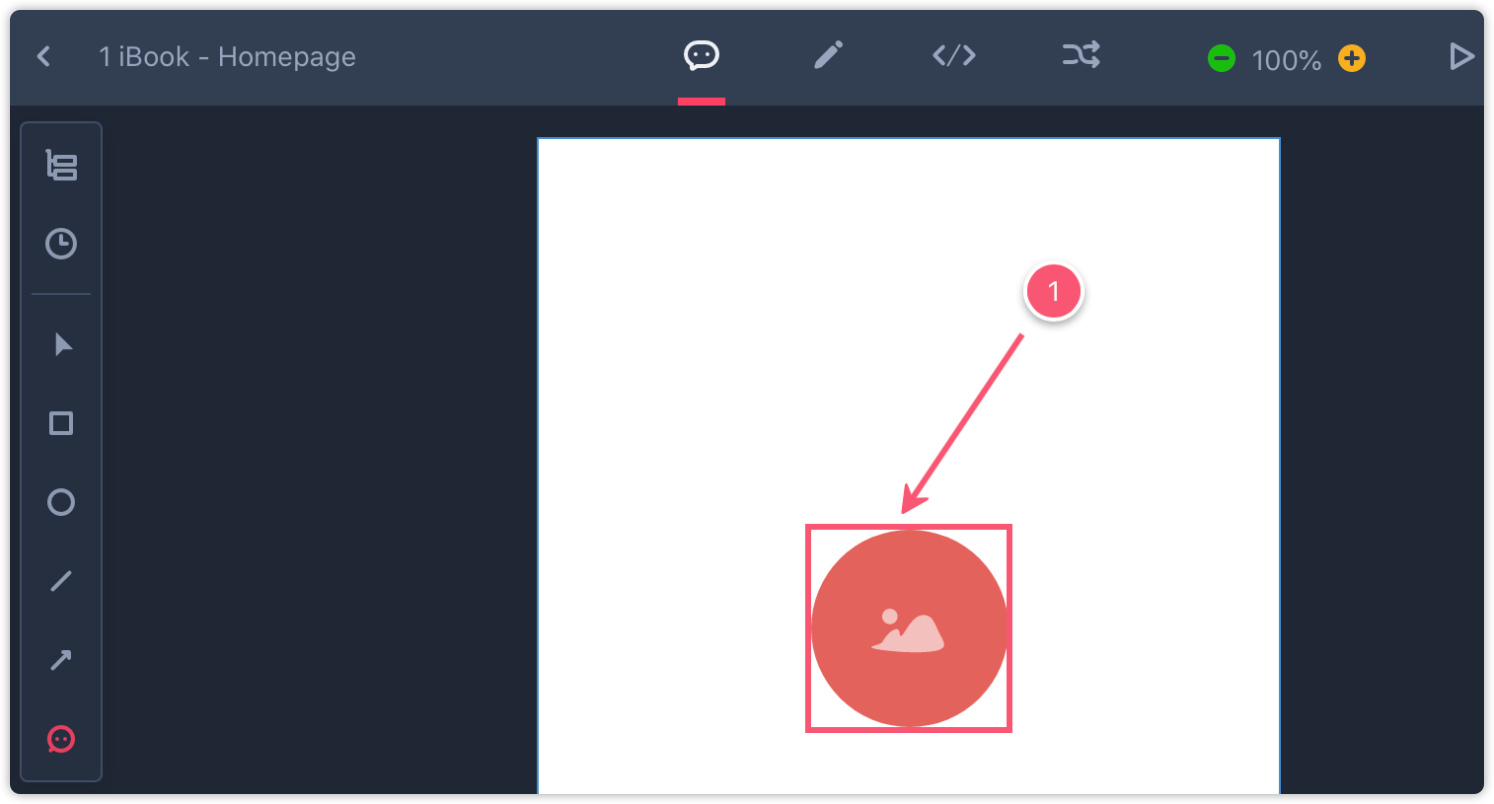 Add a comment
Select the needed comment tool by clicking in the upper Comment toolbar. Click on Pin to enter your comments or press and move the mouse to use Circle, Rectangle, Arrow and Line tools.
You can also use shortcut keys to select or toggle the comment tools: Select=V, Pin=D, Circle=C, Rectangle=R, Arrow=A, Line=S.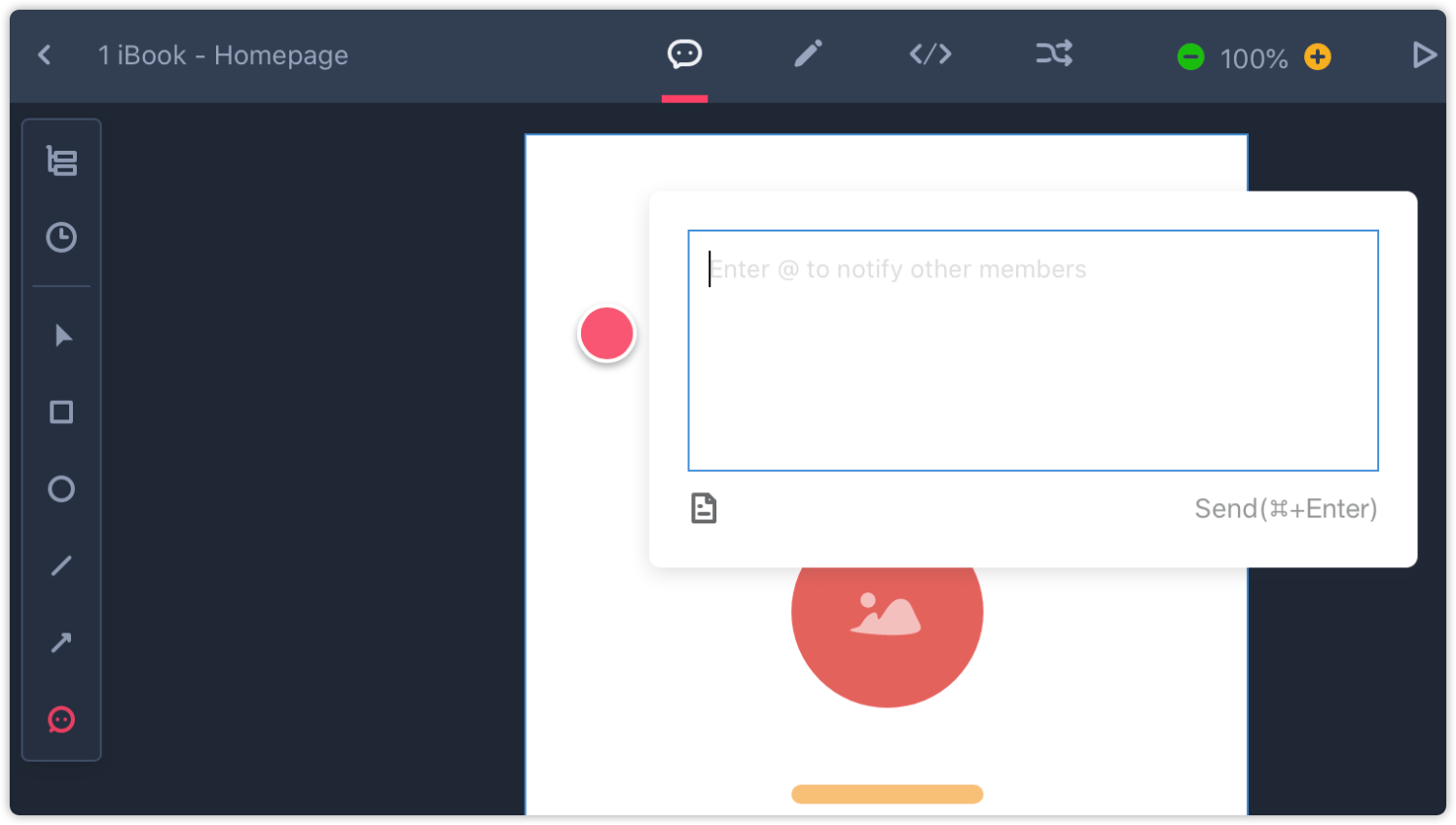 The Pin tool includes various marker colors for highlighting project importance and completion. After entering text, click to send the comments in the Pin.

When you click to select tools, you can frame multiple comments on the page.
Pin Style
Click Settings button to set styles for Pin comment. There are three styles available: Color, Number, and Avatar.