Animation
Set a transition animation for the added page jumping link. There are 15 types of transition animations you can choose from. A "None" option will be selected by default, which means there is no transition animation added.
You can also modify the execution time of transition animations by using the drop-down box or entering a number directly at the same time.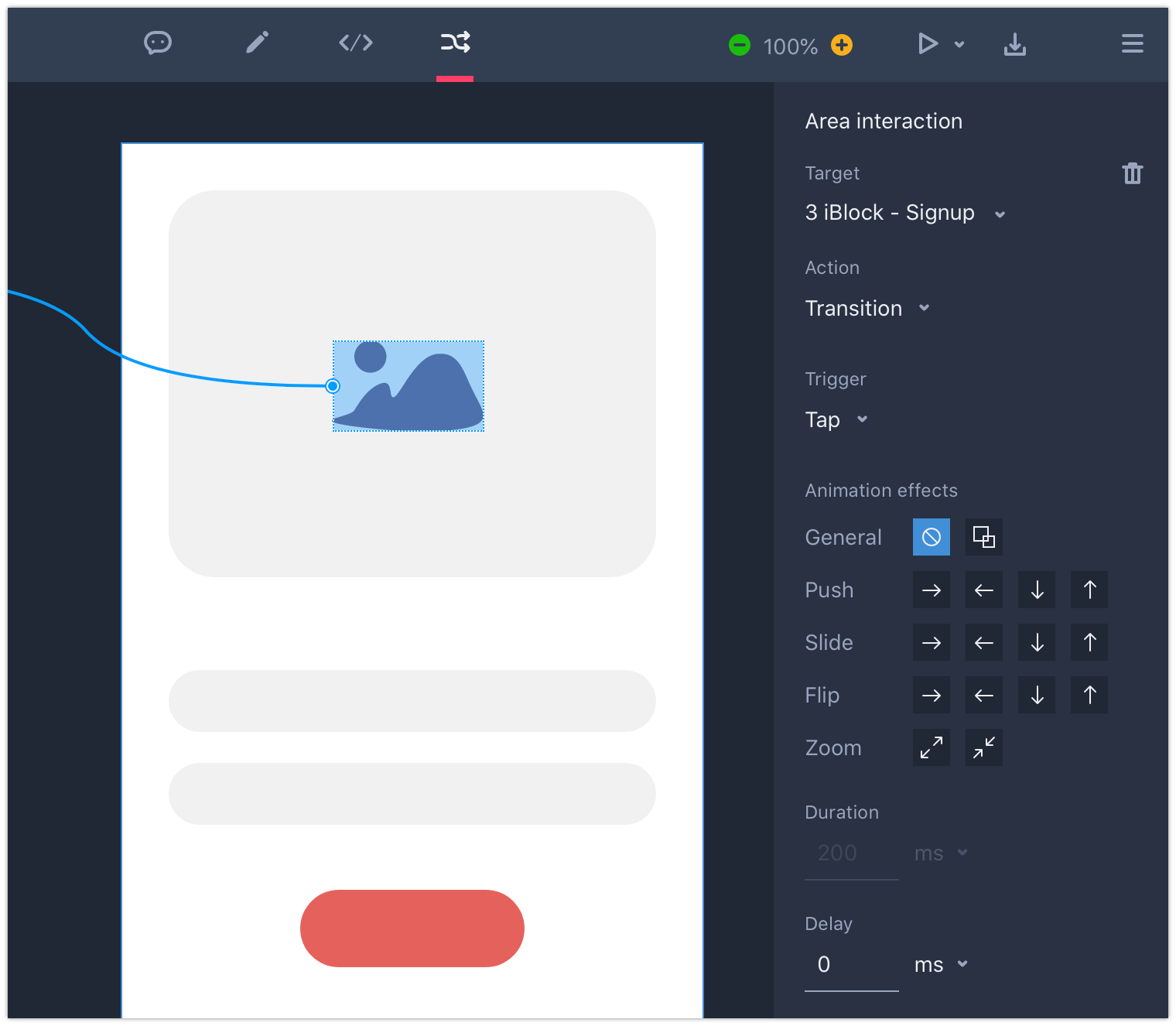 Gestures
In the prototype page, click the "Trigger" option in the property panel on the right, you will see a variety of interaction modes: OnLoad, Double Click, Press, Swipe left, Swipe right, Swipe up and Swipe down. After selecting one of those modes, the corresponding gesture will be applied to your prototype.