In this tutorial, you'll learn how to make a header, footer, menu bar and other elements stick to the screen when you are scrolling up and down: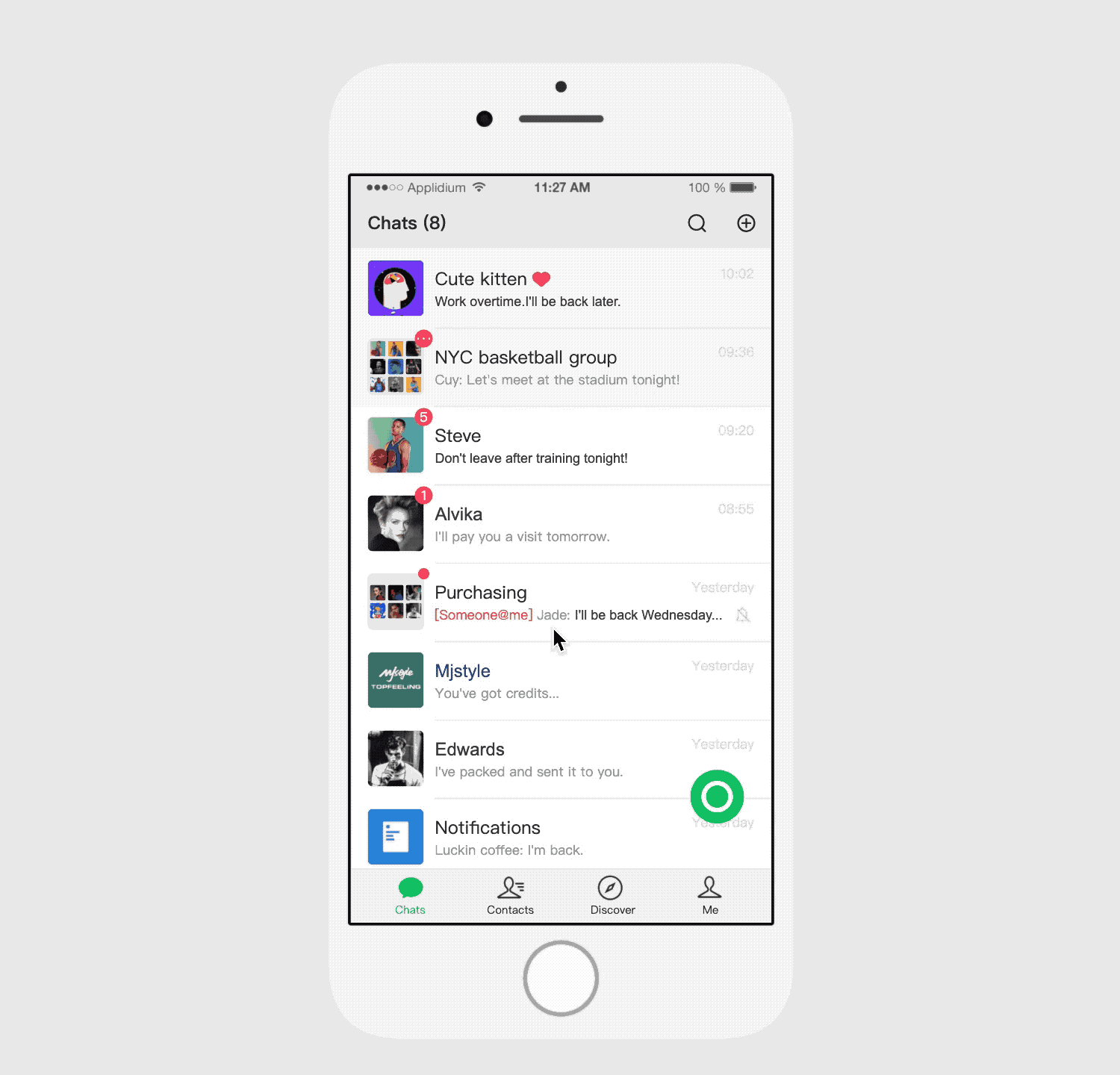 Step1.Set a taller height for your main artboard and put all the content inside, this automatically makes the page scrollable when previewed.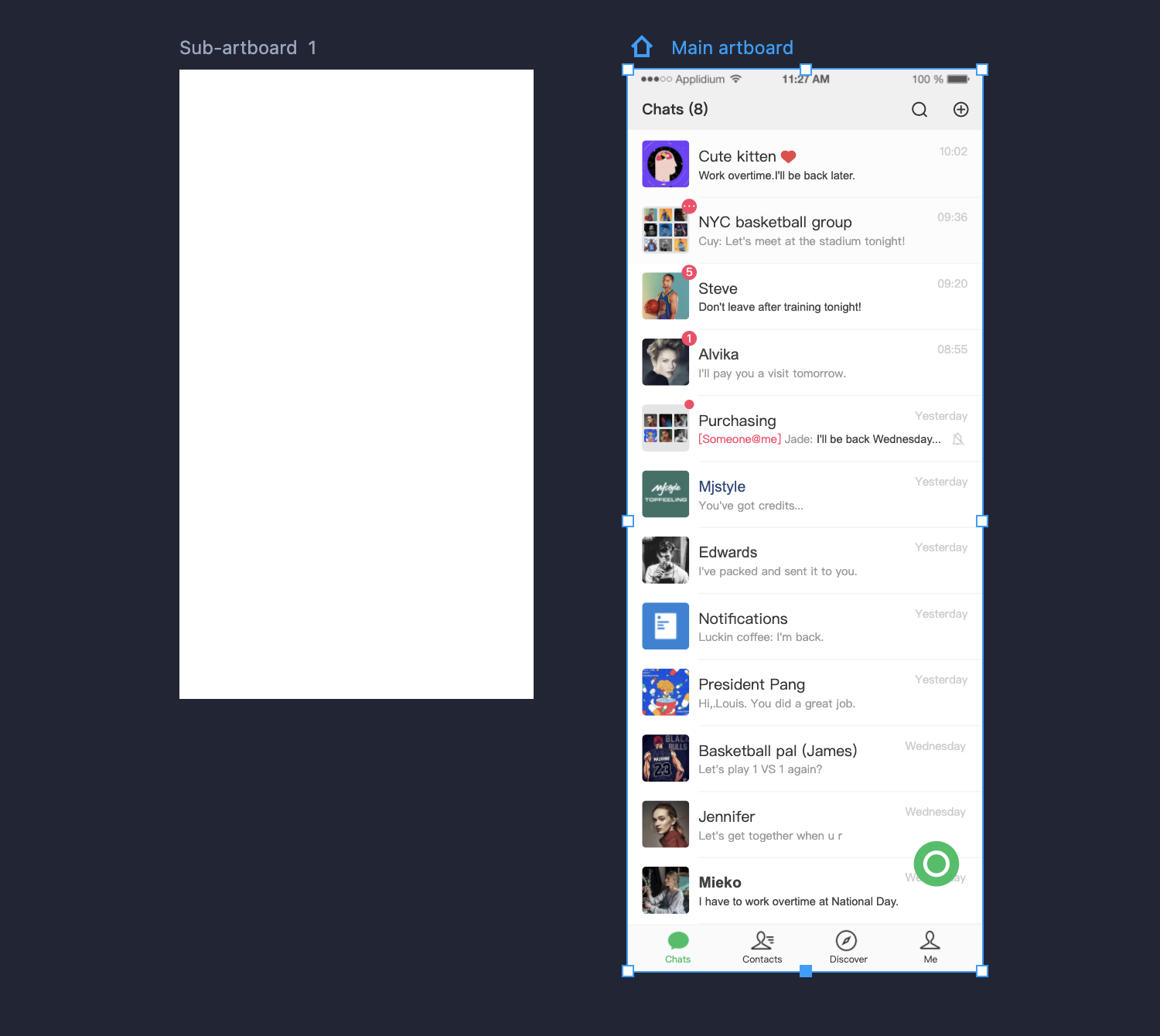 Step2.Select the component or component group that you want to fix into place, then tick "Fix position when scrolling" on the right-hand property panel.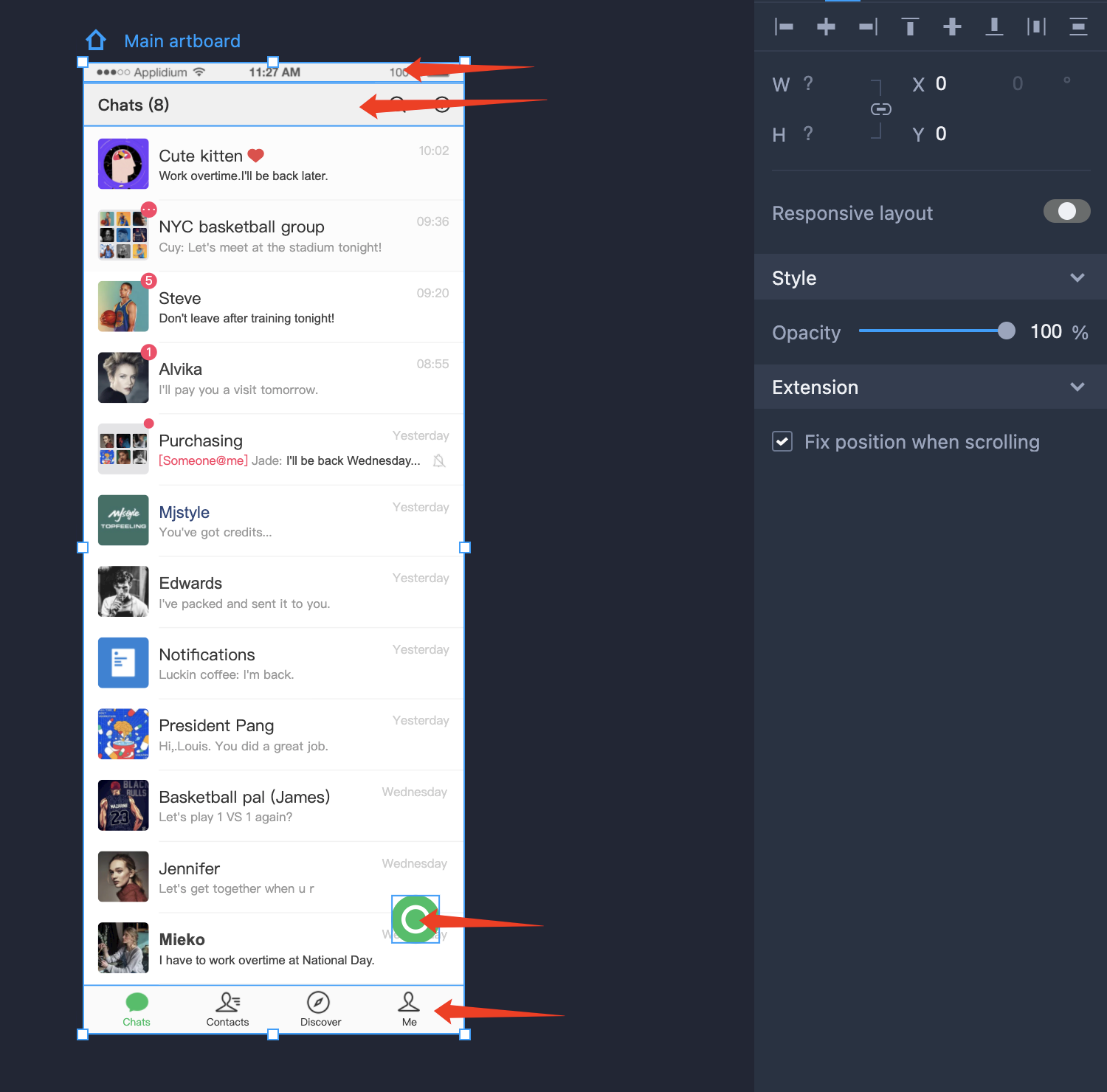 Now your component or component group will be fixed in its position when you scroll the page, this could be perfect for you to create a floating action button, nav bar, status bar, or anything else you like.