Containers are effective custom components that can contain UI elements, interactions, animations, and so forth. They are often used to show dynamic UI content.
Panel
The Panel component is one of the most widely used containers. You can add as many elements and interactions as you need. The Panel component can be extended infinitely in width and height.
The inner components and elements will not influence the outer size or position of the Panel component.
Double click to enable the edit mode.
Click anywhere outside the editing area to disable the editing mode.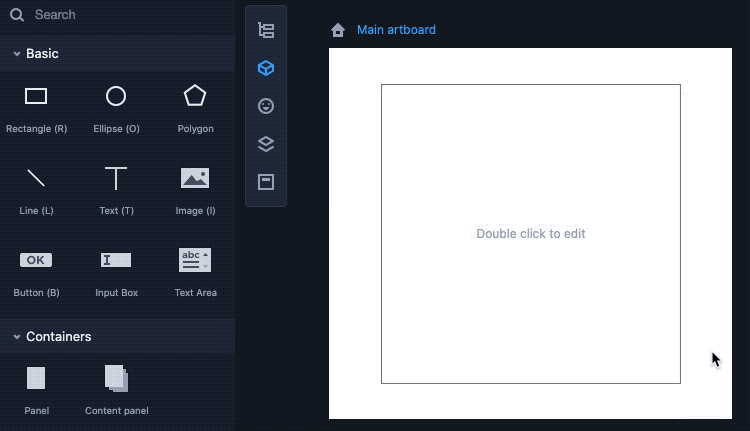 Content Panel
The Content Panel is often used to achieve the effect of content switching. It is often used with sub-artboards to present dynamic content and complex interactions.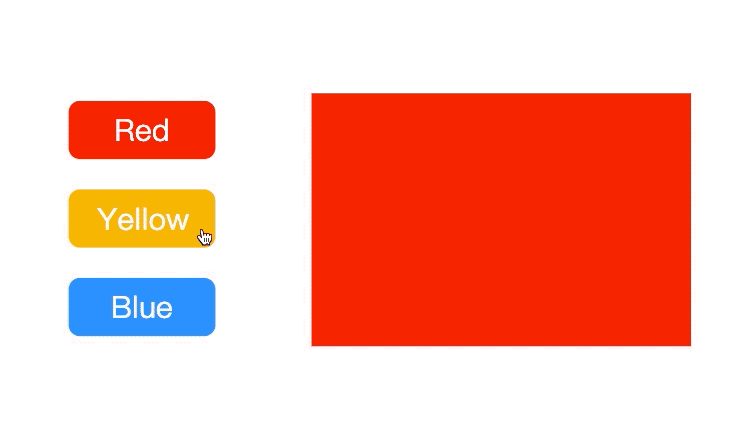 Here's an example of how you can create this dynamic content:
Here is how you can create such dynamic content:
First, drag the link point of the Content Panel to the desired sub-artboard to associate them with each other.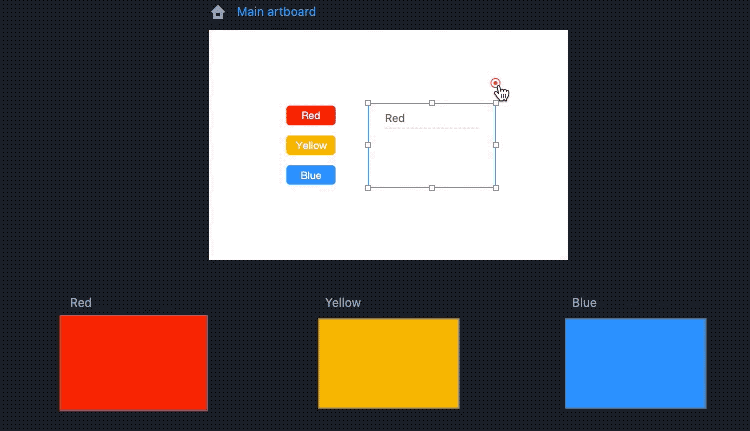 Then, delete, reorder, and manage the linked artboards by selecting the Stack Panel and clicking the "Enter" key.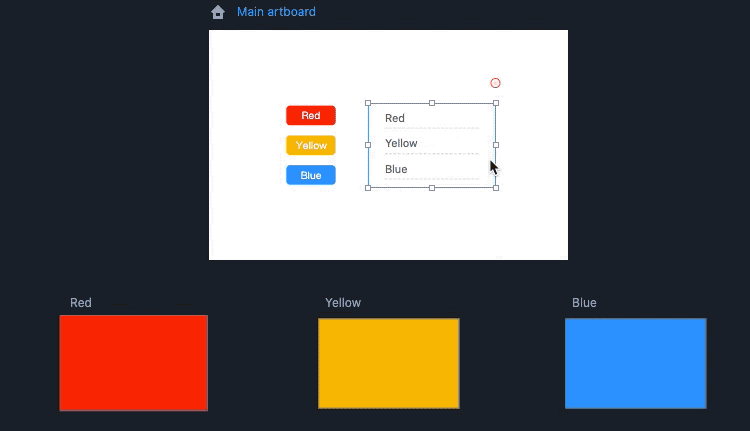 Finally, create interactions for the secondary artboards.