In Mockplus Cloud, you can now quickly export your project as a HTML prototype file for better offline previewing and demonstrating.
Please note: This feature is only available under the Pro or higher payment plan.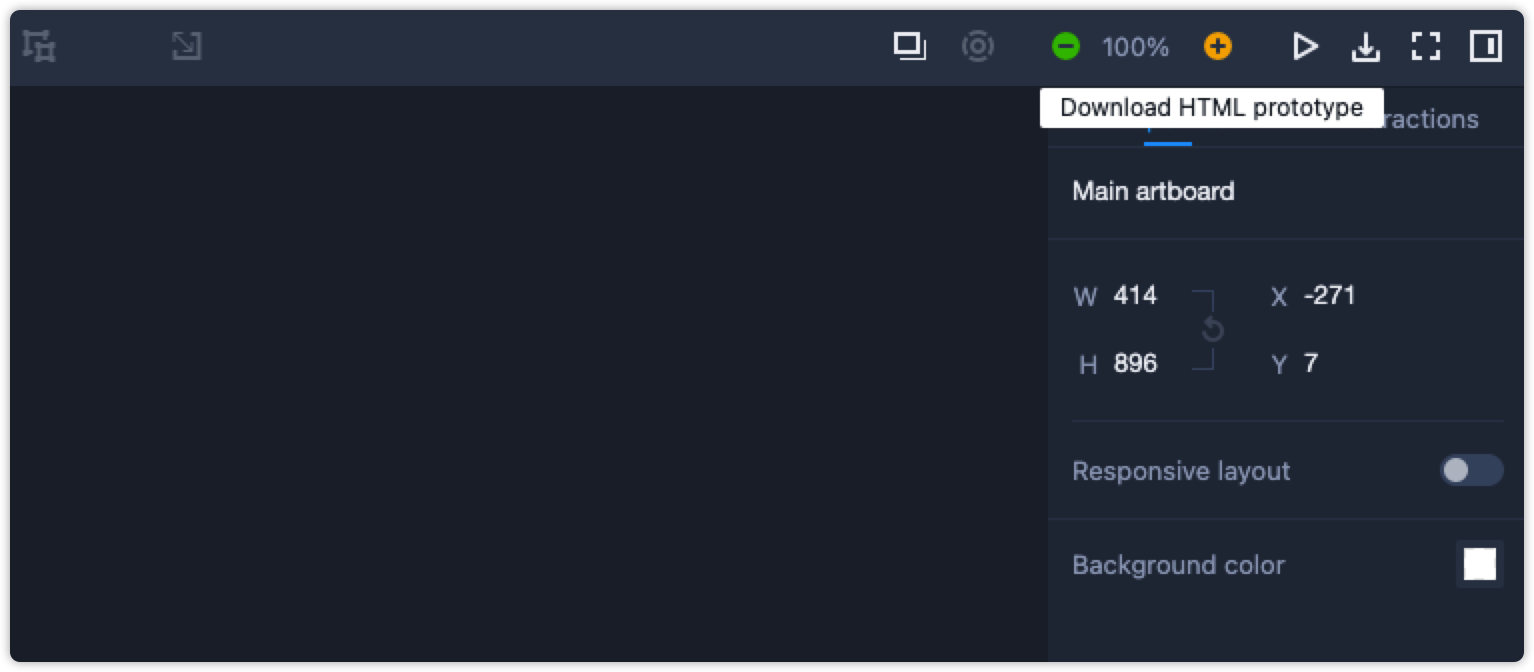 In RP mode, click the download button in the upper right corner of the screen;
In the popup window you can change the logo, set the device frame and choose whether or not you want to show any link areas on the HTML prototype.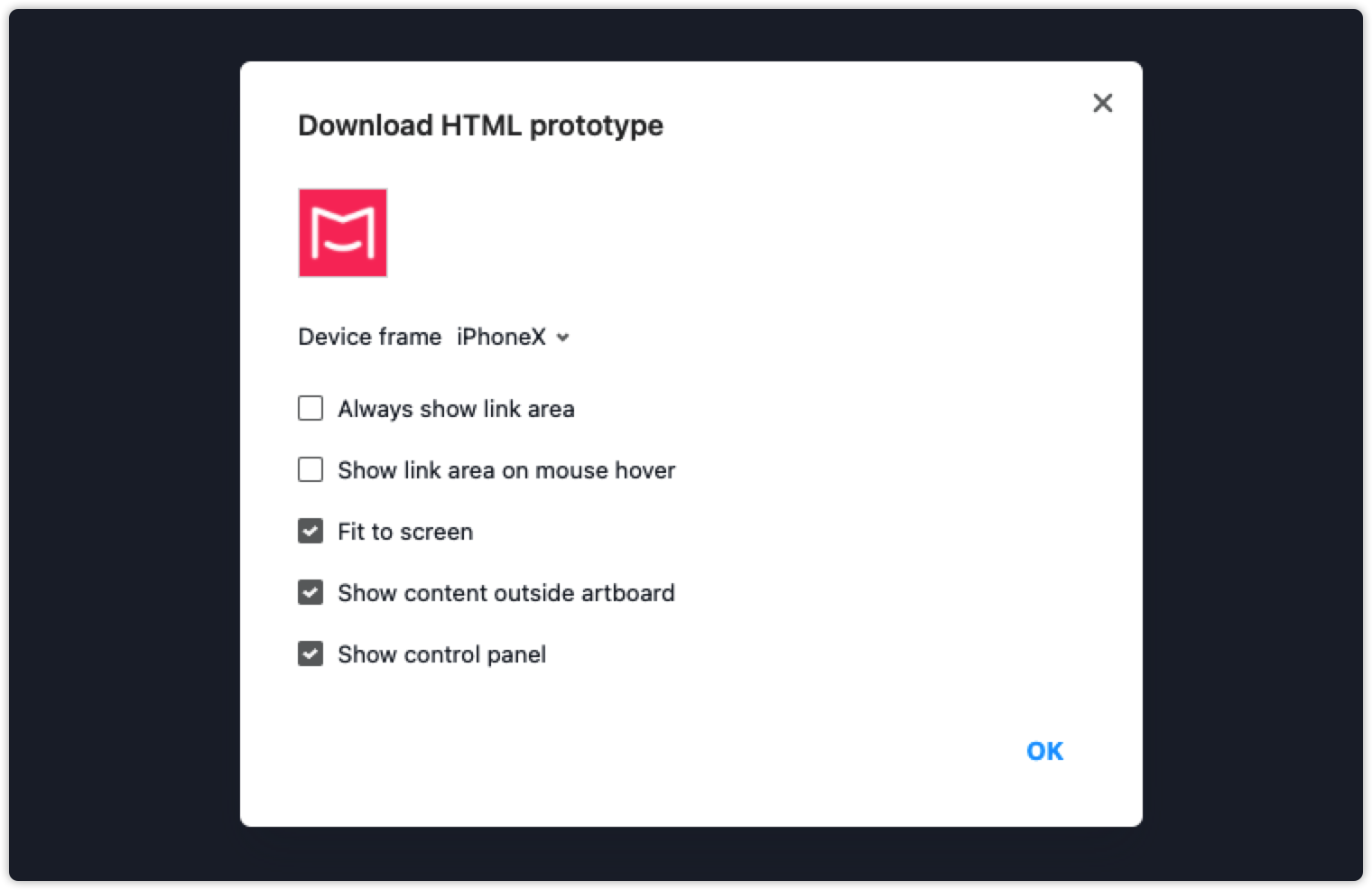 Then click "OK" and your HTML prototype file will start to be packaged. The process may take a few seconds to minutes depending on the size of your file.

Once generated, click Download to get your HTML prototype file.

After being downloaded, you can unzip the prototype and click the index.html file to start offline previewing or demonstrating your pages or prototypes.