With the help of the navigation bar in Preview mode, you will find it easier than ever to preview and present your prototype.
Click "Control Panel" to show or hide the left control panel.

Click "Home" to go directly to the homepage (the first page on the Project Tree).

While interacting with the prototype in the Preview mode, use "Back" and "Forward" to go to the previous or next page.

There are a few ways to zoom in and out of pages when previewing.
Click "+" or "-" to zoom in or out.

Hold "Ctrl"and use the mouse wheel to zoom in or out.

Or you can use these handy shortcuts:
Ctrl+ +: Zoom in 10%
Ctrl + -: Zoom out 10%
Ctrl + 1: Zoom to 100%
Ctrl + 2: Zoom to 200%
Ctrl + 3: Zoom to 300%
Ctrl + 4: Zoom to 50%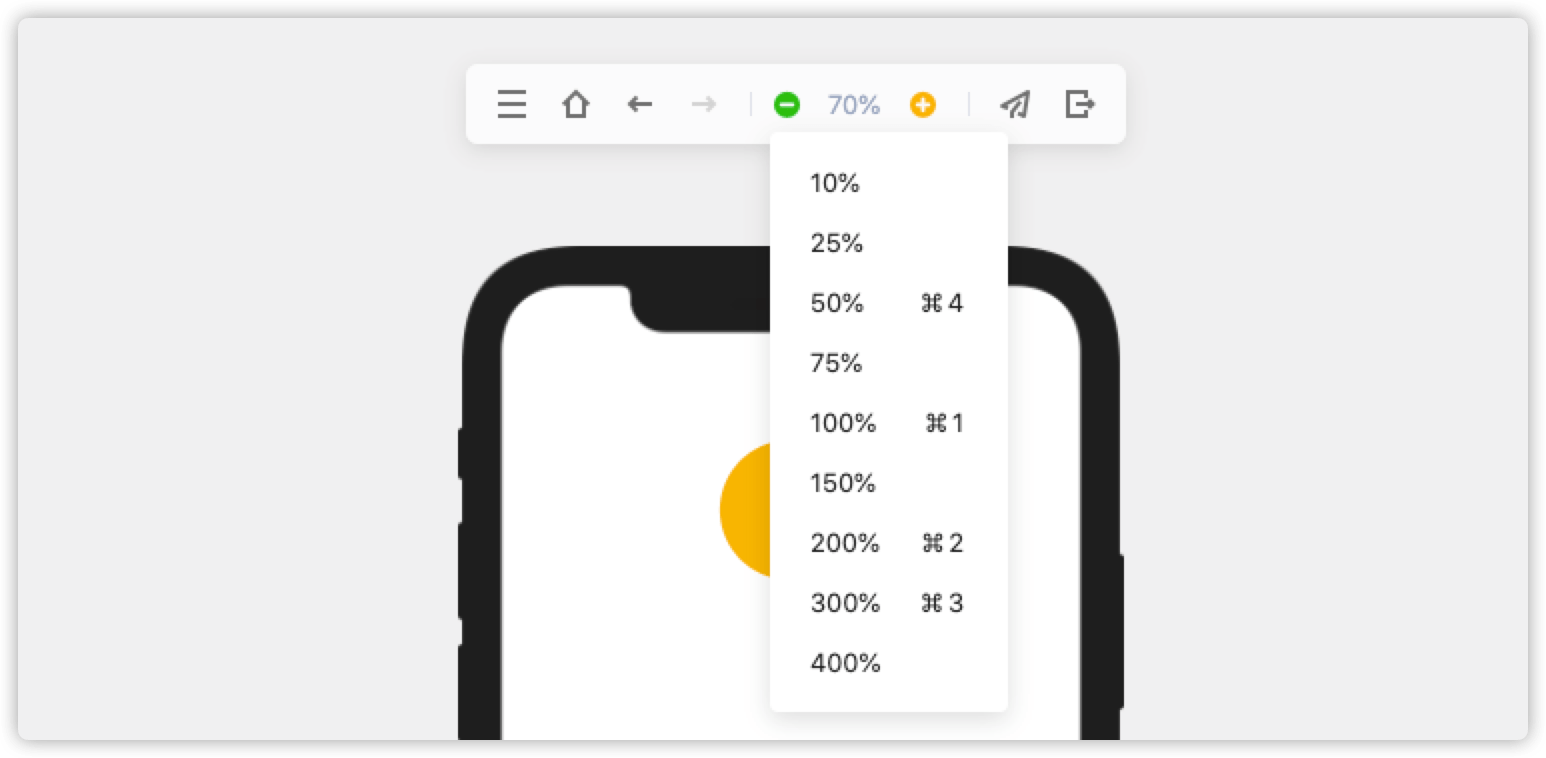 "Copy Preview Link" lets you share the preview link with your team members.

Click "Exit" to leave Preview mode.