Mockplus comes with five types of projects: "Mobile", "Tablet", "Web", "Custom" and "White Board(5000x5000)".
Once you've selected the project type, you can choose or set a device size.
Next, click on "Create" to start a new project.
(Note that the project type cannot be changed once it has been set. )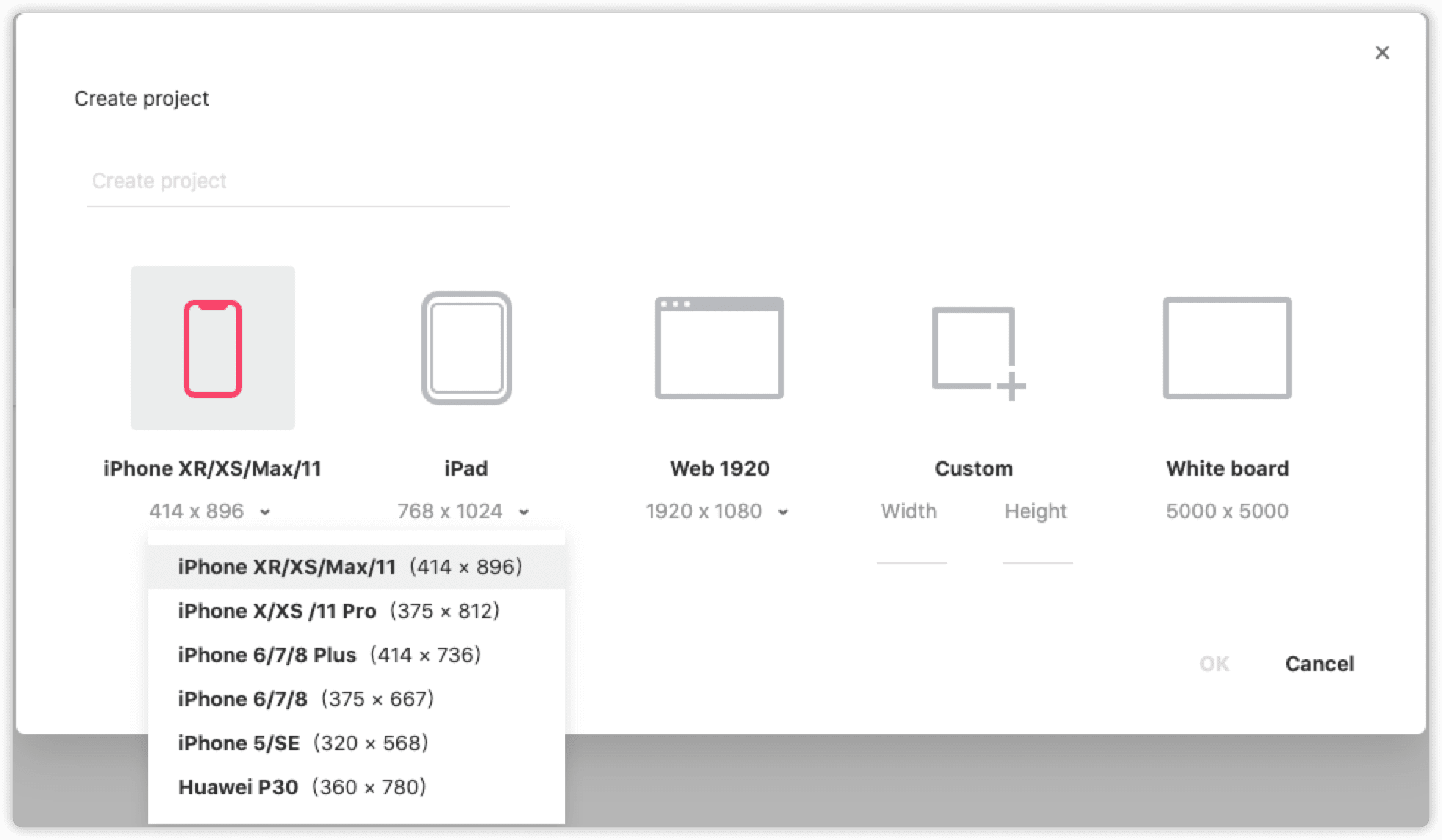 Change Project Type
After creating a project, you can check the project type in the lower left corner of the workspace.
There, you can also expand the project type list to change or customize a project type for the current project.
After changing the project type, the new project size will be applied to new artboards only. The existing artboards won't be affected.