In Mockplus RP, you can clone, group, archive, and favorite your projects.
Edit Projects
Click a project cover to get into editing your prototype.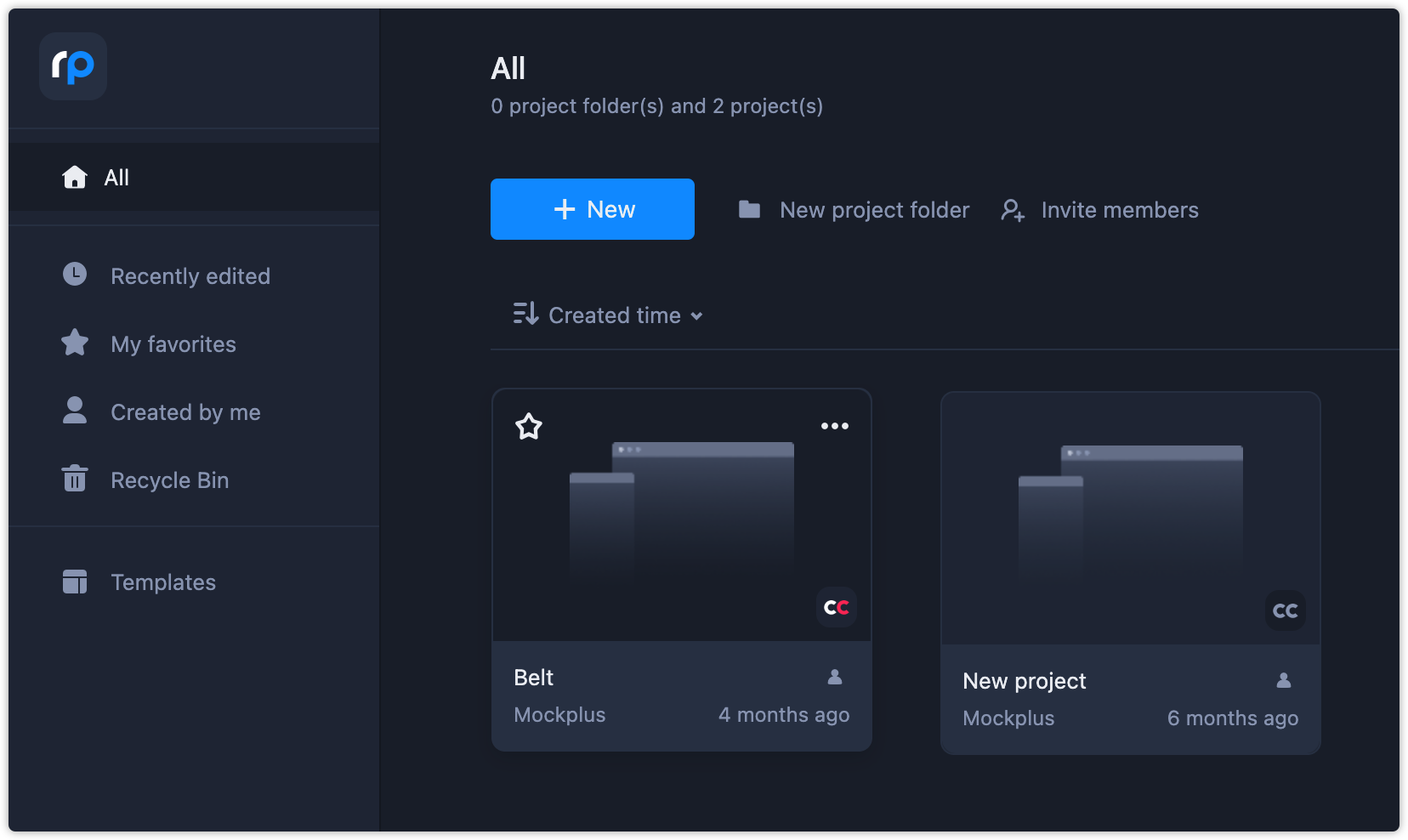 Project Folders
You can put all related lo-fi and hi-fi prototypes into one project folder, as well as view and manage them.
Clone Projects
You can clone a project by clicking "More" on the project cover and choosing "Clone".
The name of cloned projects will end with "Duplicate".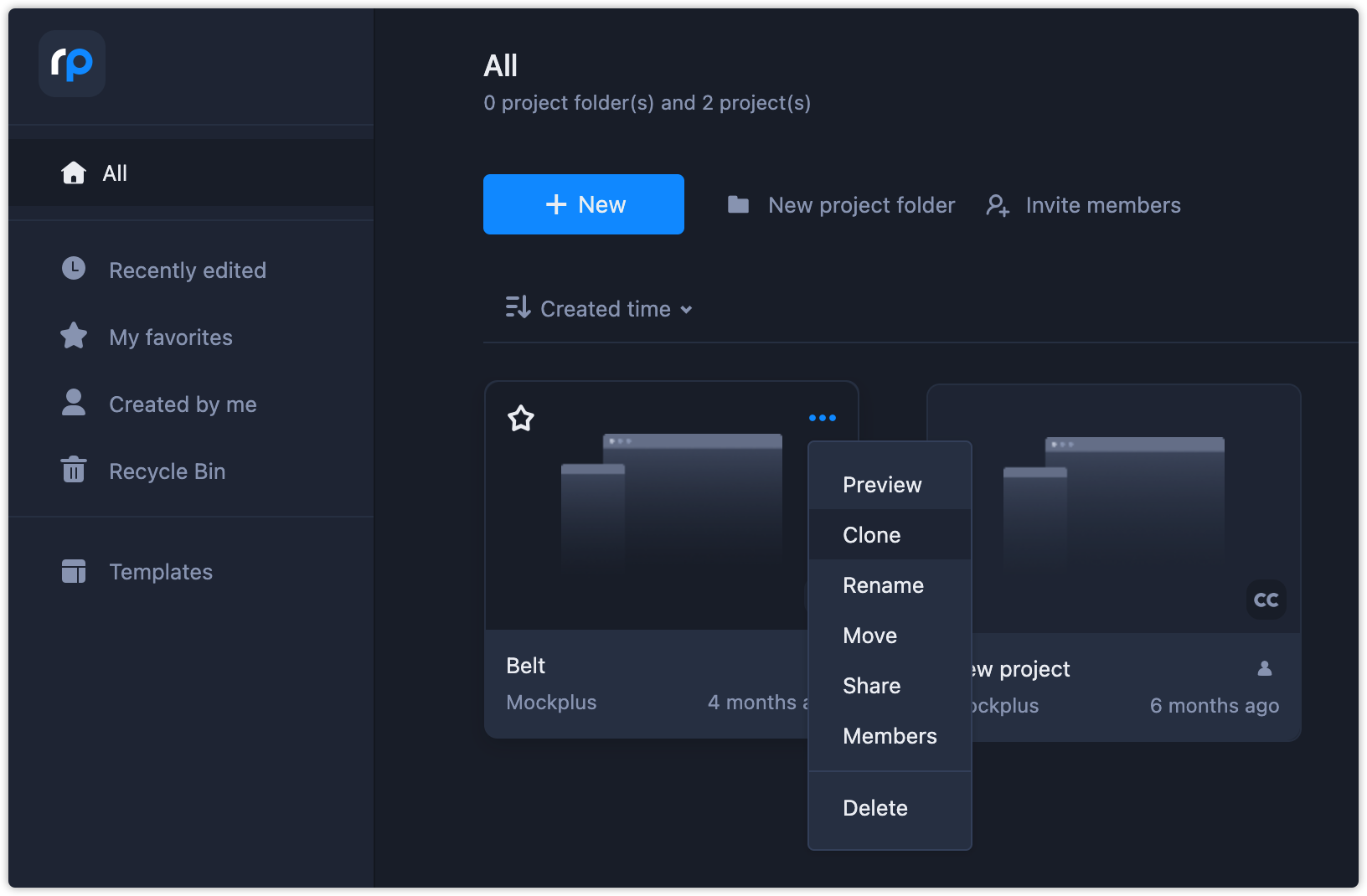 Favorite Project
You can add any important project to your favorites.
Hover the project cover and you will see a star in the left-right corner.
Click the star and the project will be marked as your favorite one.
(Note that your favorite projects will still be displayed on the project homepage.)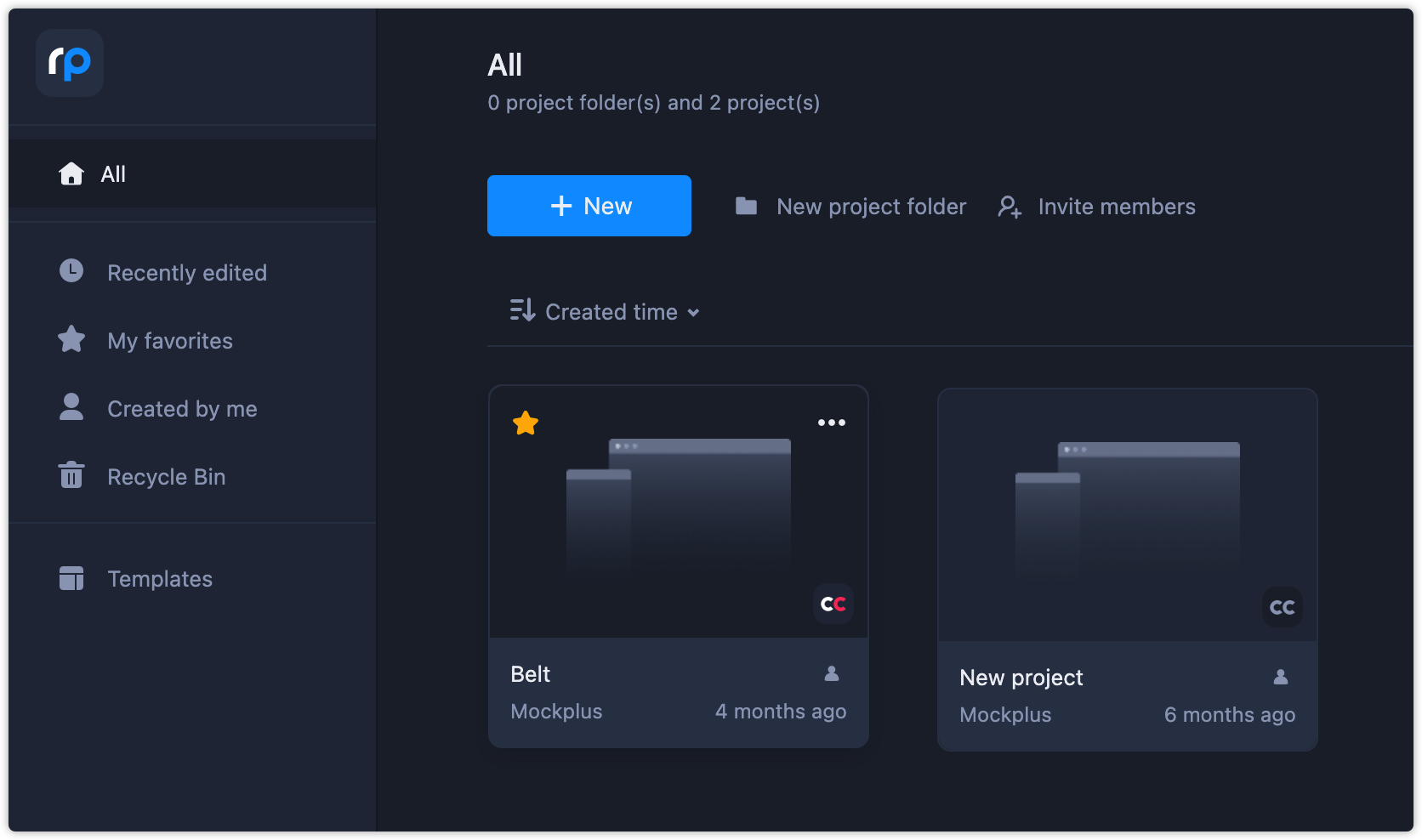 Click on the "My favorites" tab to view all your favorite projects.