In Mockplus RP, you can clone, group, archive, and favorite your projects.
Edit Projects
Click a project cover to get into editing your prototype.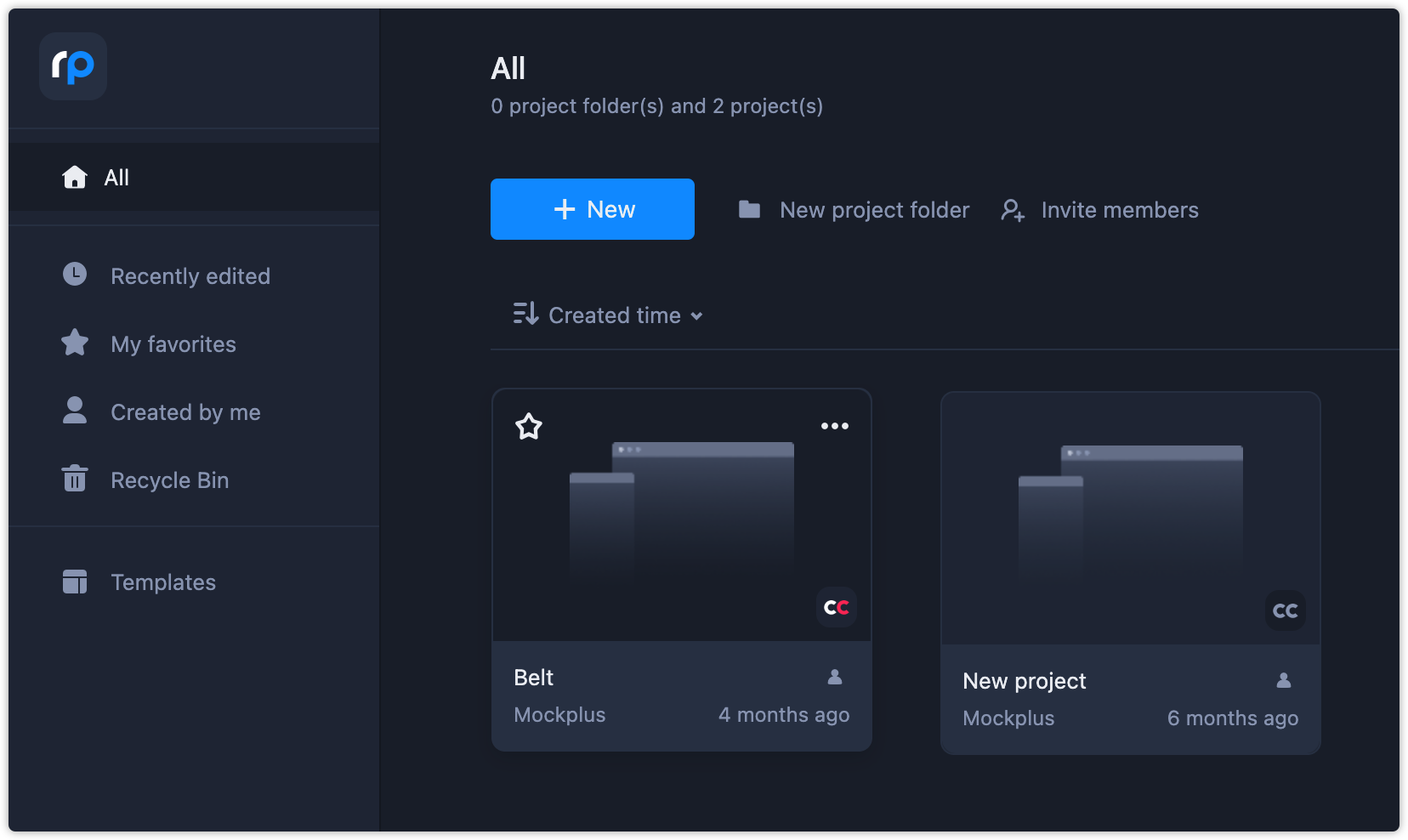 Project Folders
You can put all related lo-fi and hi-fi prototypes into one project folder, as well as view and manage them.
Clone Projects
You can clone a project by clicking "More" on the project cover and choosing "Clone".
To delete a project, click "Delete" from the same drop-down list.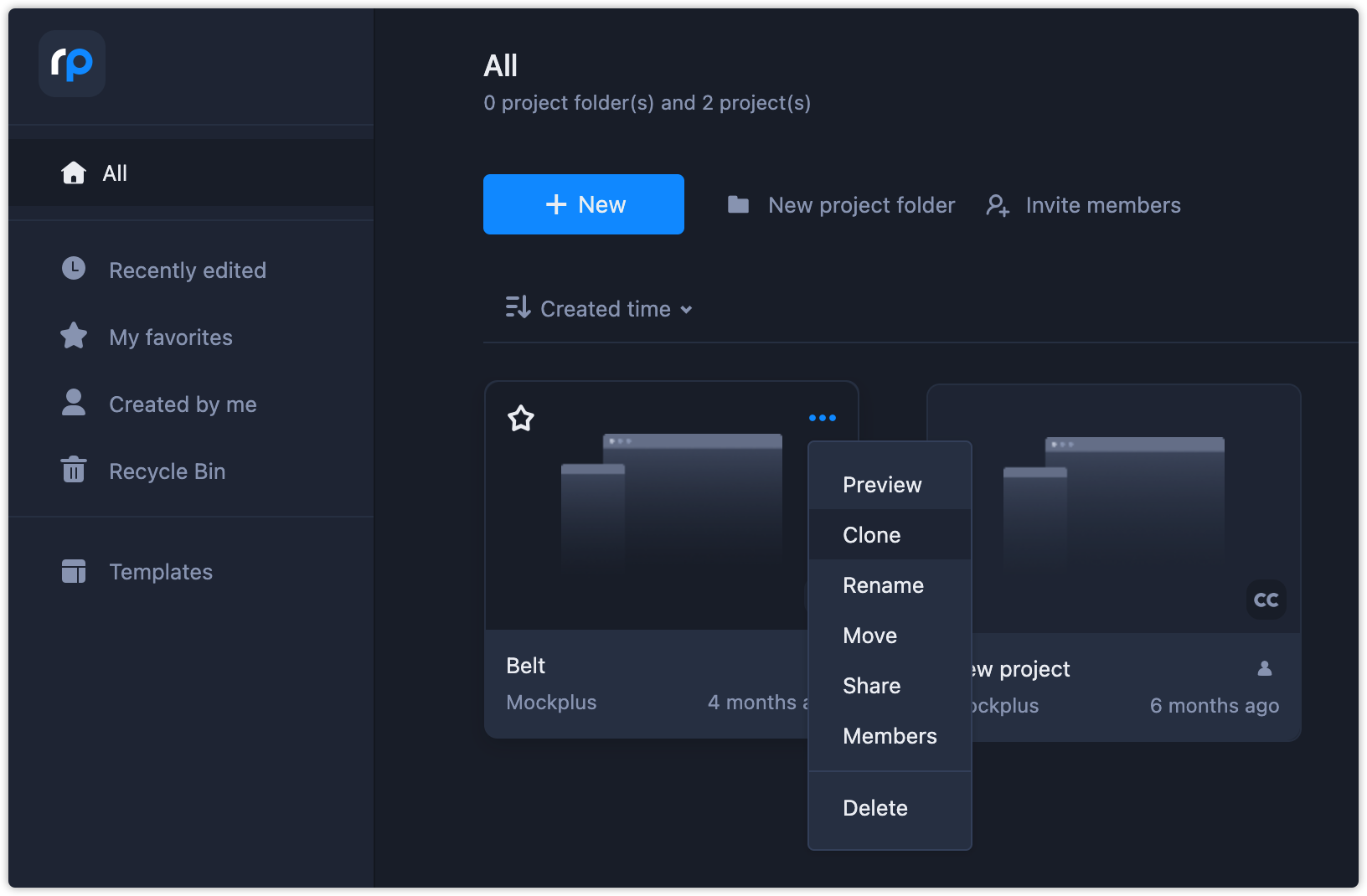 Favorite Project
You can add any important project to your favorites.
Click on "Add to favorites" in the project folder and a yellow star will appear in the upper left-hand corner.
(Note that your favorite projects will still be displayed on the project homepage.)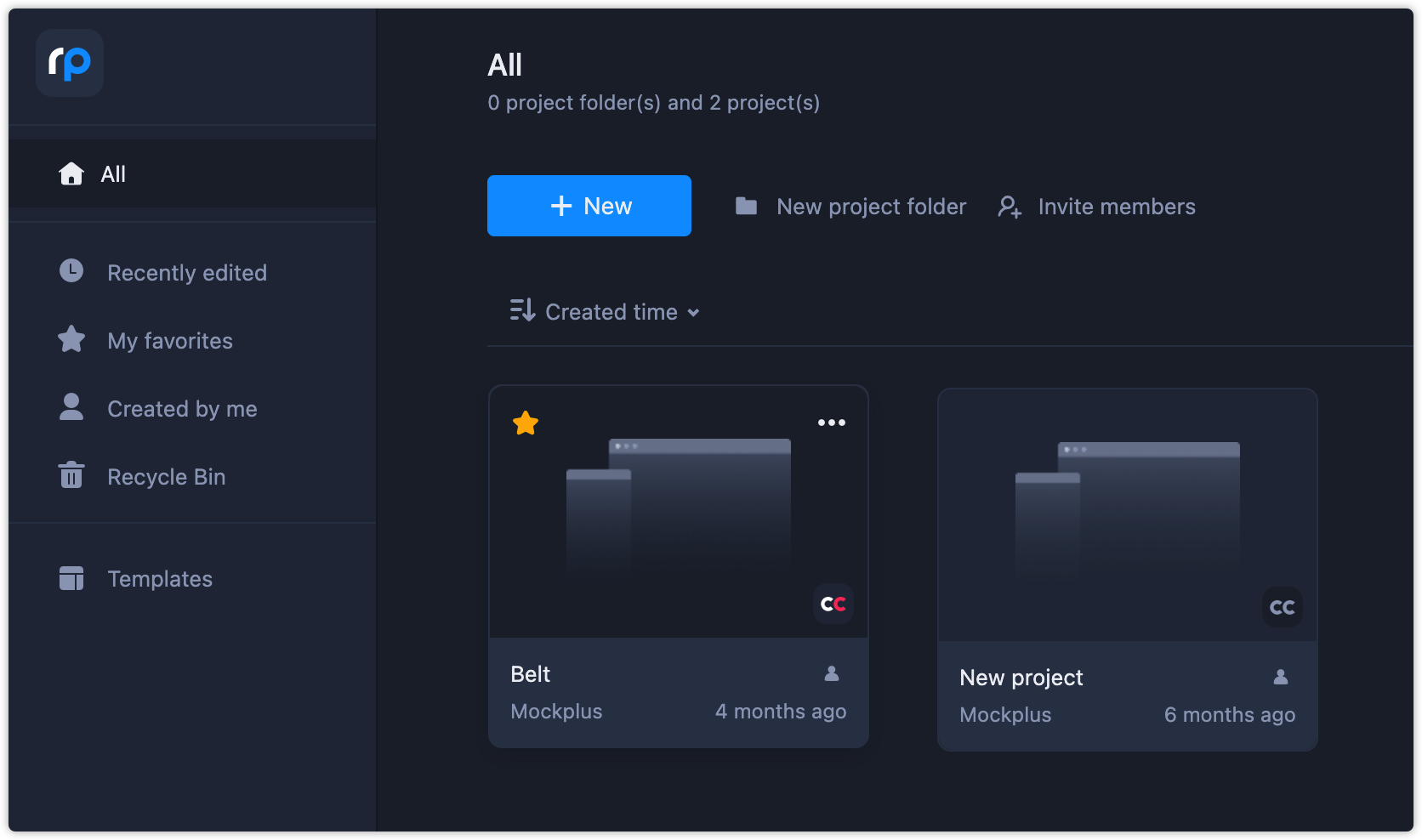 Click on the "My favorites" tab to view all your favorite projects.