In Mockplus RP, you can clone, group, archive, and favorite your projects.
Edit Projects
The "Edit" button becomes visible when you hover over a project cover. Click on this button to get into editing your prototype. If you click anywhere outside the button, you will go into view mode. In view mode, you can comment on and discuss designs in real-time, as well as add manual specs.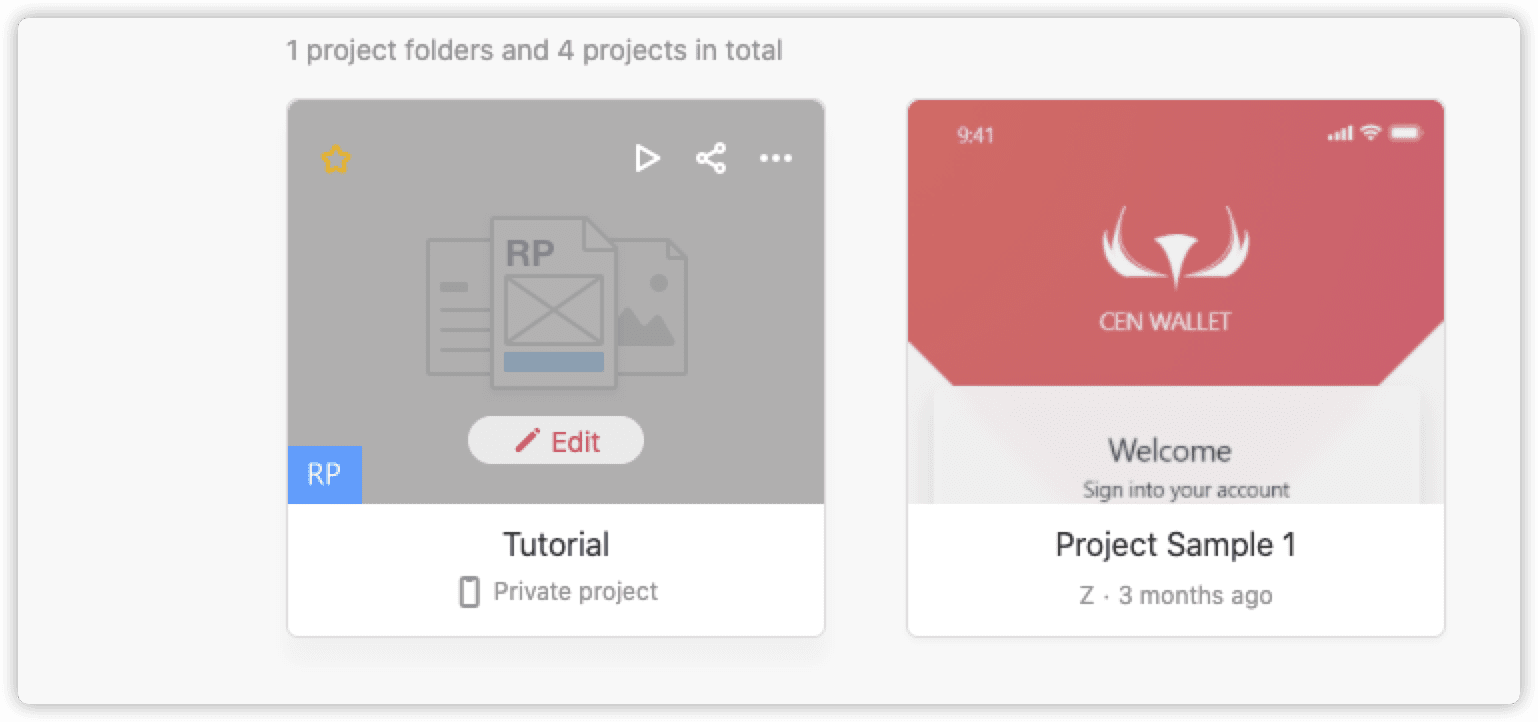 Project Folders
You can put all related lo-fi and hi-fi prototypes into one project folder, as well as view and manage them.
Learn more about "Project folder" here
Clone Projects
You can clone a project by clicking "More" on the project cover and choosing "Clone".
To delete a project, click "Delete" from the same drop-down list.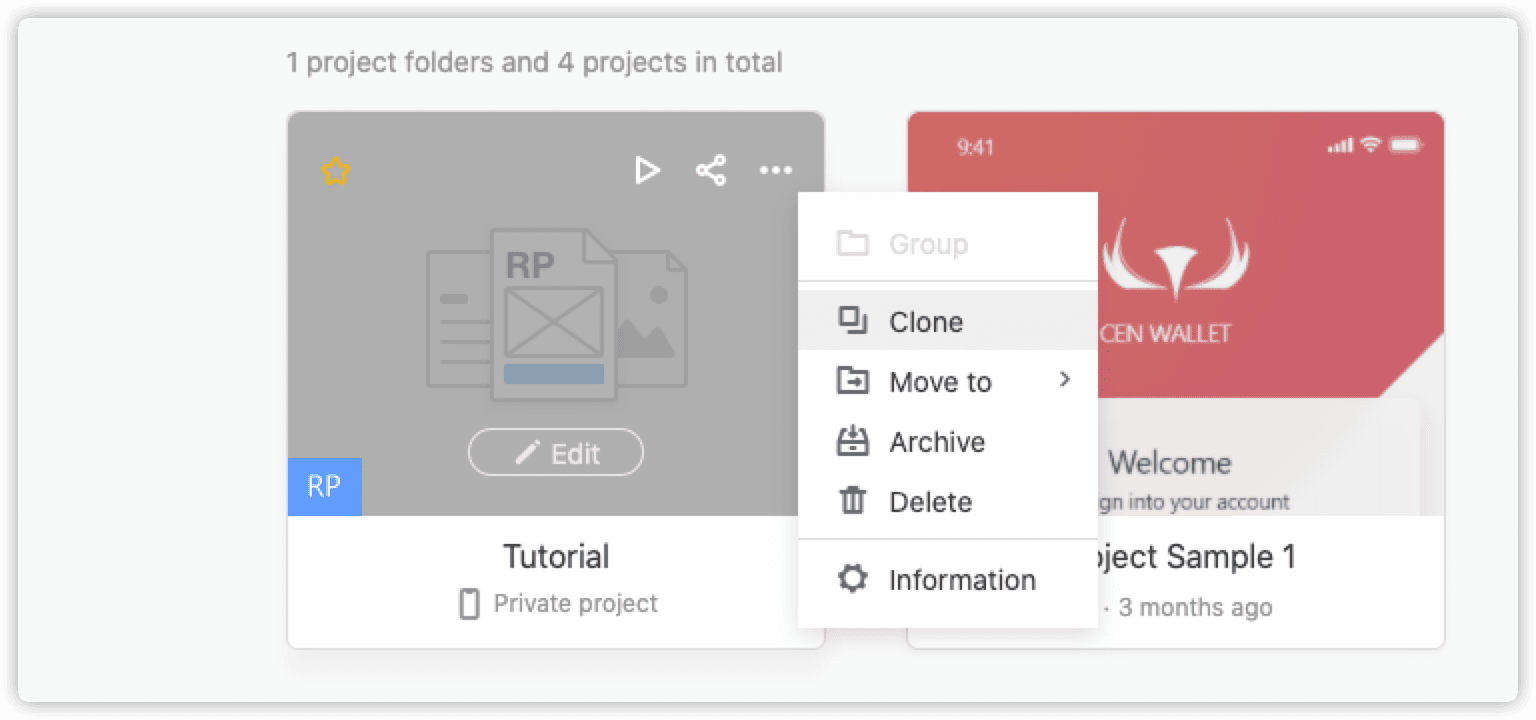 Favorite Project
You can add any important project to your favorites.
Click on "Add to favorites" in the project folder and a yellow star will appear in the upper left-hand corner.
(Note that your favorite projects will still be displayed on the project homepage.)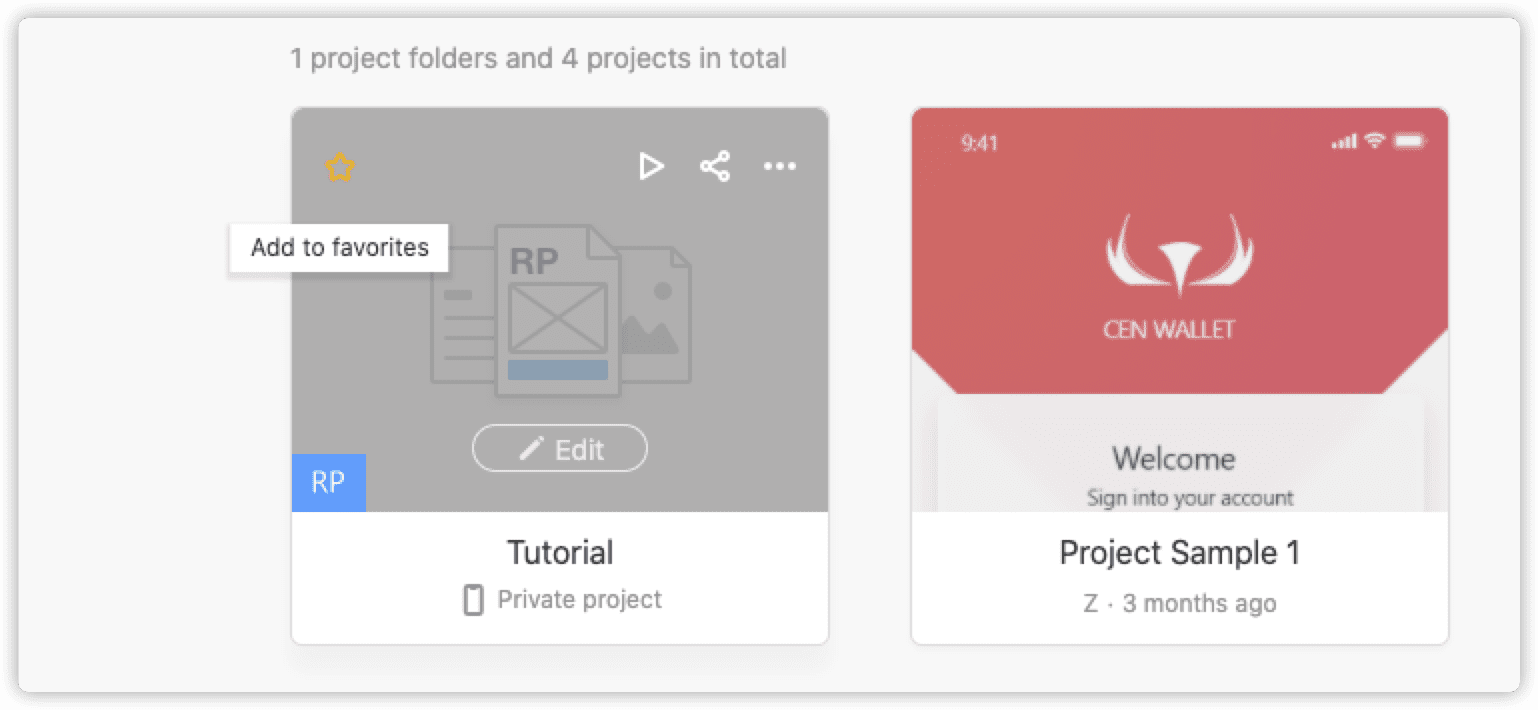 Click on the start button to view all your favorite projects.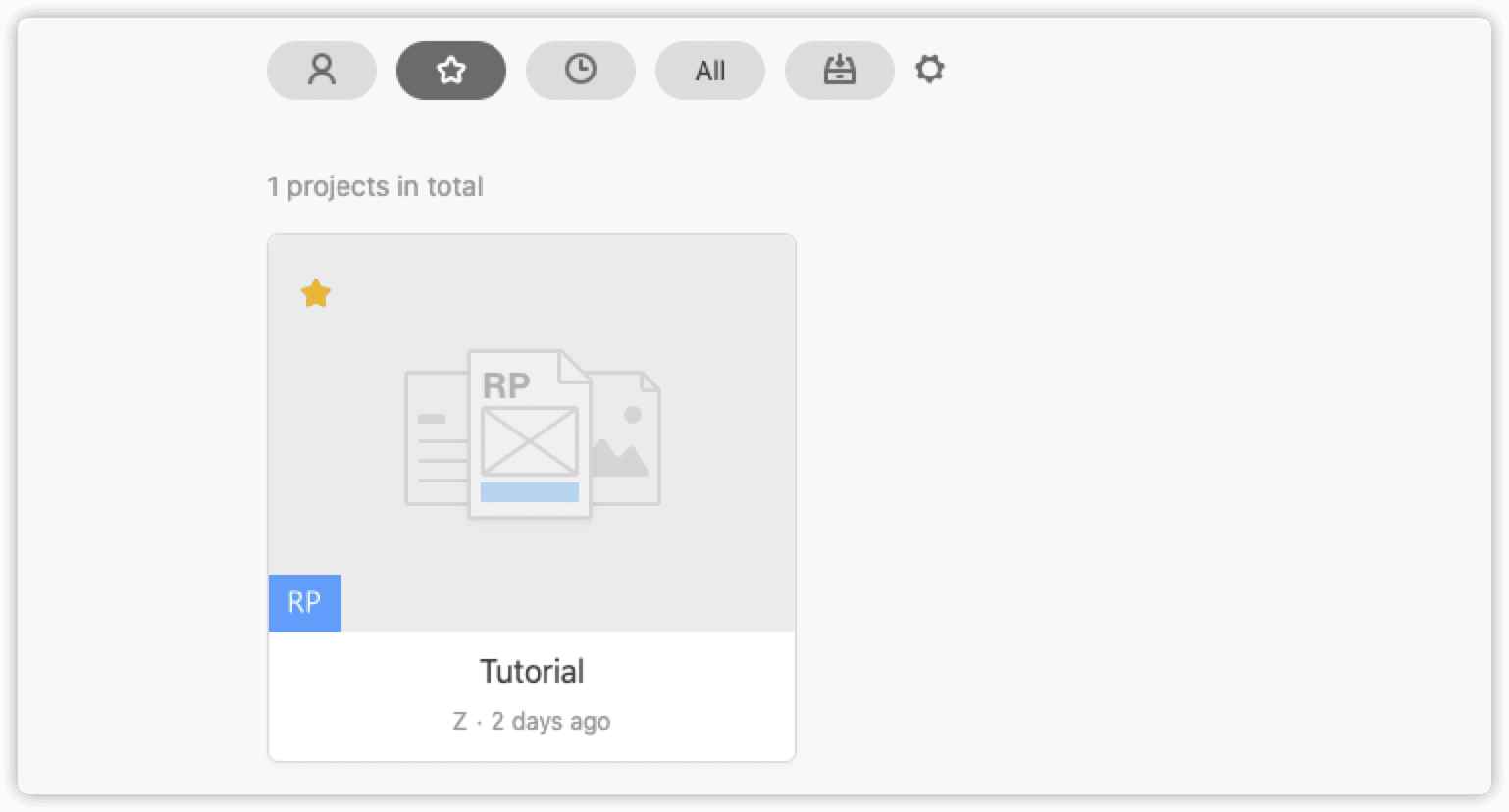 Archived Projects
You can archive all your completed projects.
(Please note that archived projects cannot be edited and won't be displayed on the project homepage.)
Click "More" on the project cover and choose "Archive".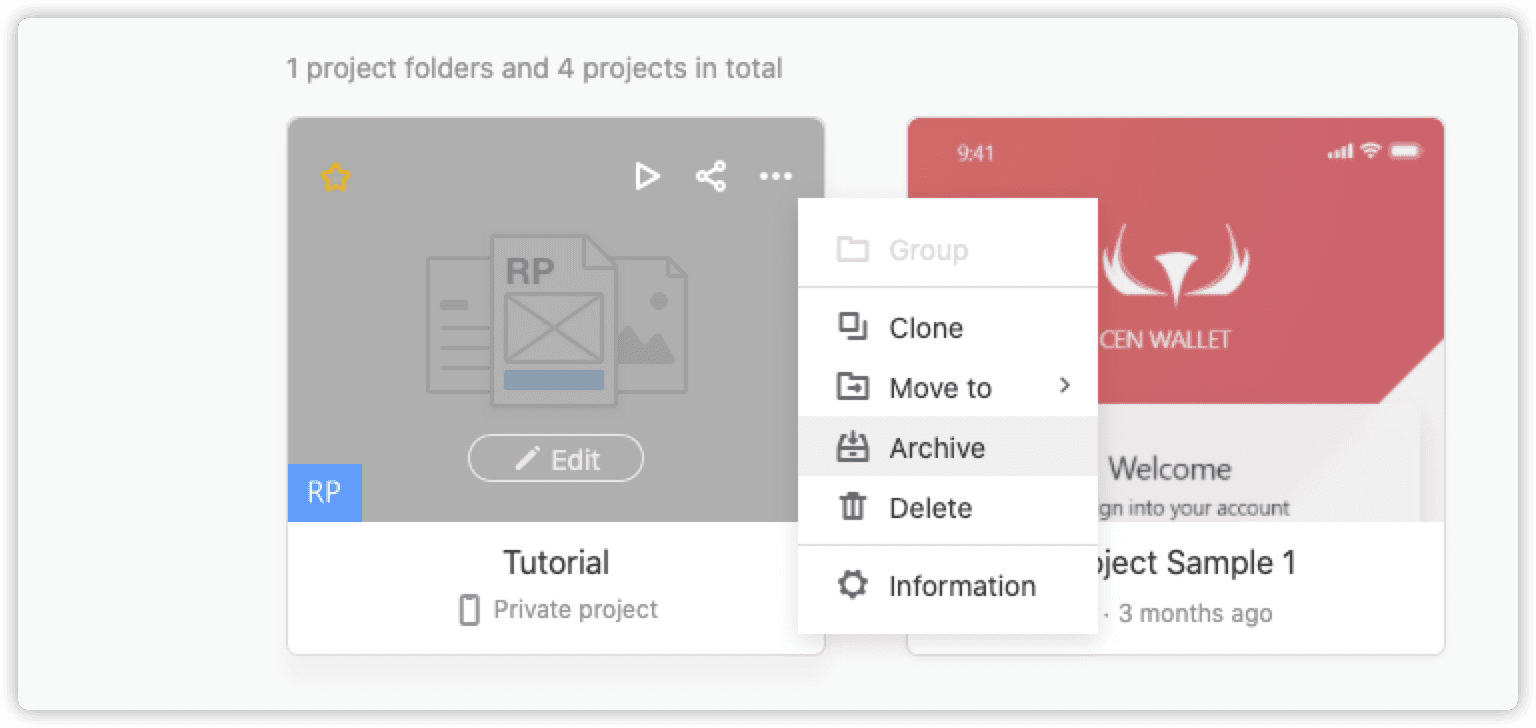 You can view all your archived projects by clicking on the "Archived projects" icon.

If you need to enable editing for a particular archived project, click on the "Retrieve" icon next to the project's name.