In Mockplus RP, it is easy to create a new project and share your prototypes online with your entire team.
To create a new project, go to the homepage of Mockplus RP : https://rp.mockplus.com/, click "New" and select "Prototype."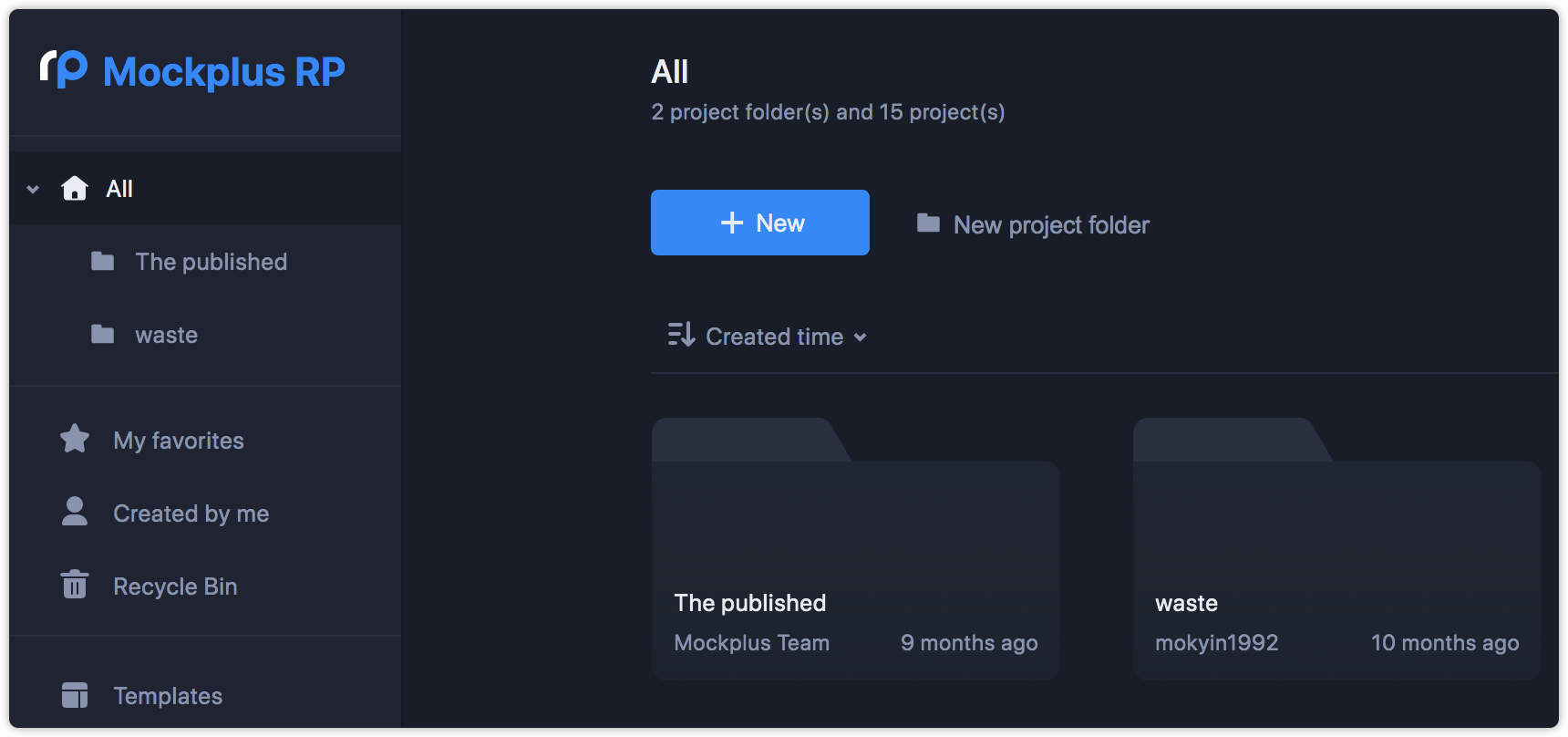 When creating a mobile project, you can change the design orientation (between portrait or landscape). To do so, click the orientation icon in the upper right corner when creating the project.
You can also select a free template to quickly create your own website and mobile projects.