In Mockplus RP, it is easy to create a new project and share your prototypes online with your entire team.
To create a new project, go to the homepage of Mockplus RP : https://rp.mockplus.com/, click "New" and select "Prototype."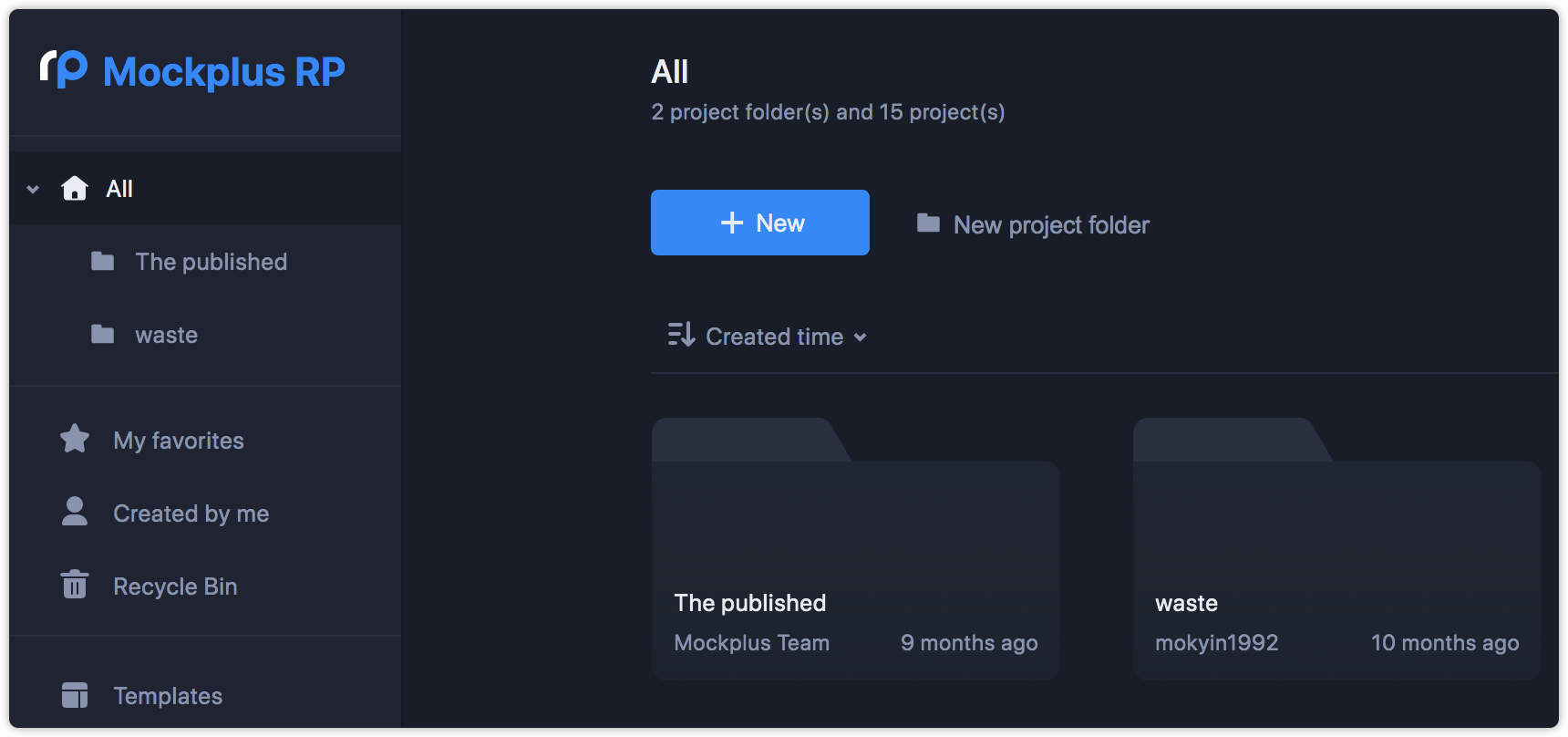 When creating a mobile project, you can choose from four project types - Mobile, Tablet, Web and Custom - to get started.
You can also select a free template to quickly create your own website and mobile projects.