Artboard List is a simple panel that gathers all the main-artboard and sub-artboards on the current page, enabling you to locate a specific artboard and create an interaction for it quickly.
You can easily show or hide this panel by clicking "Show/Hide artboard list" on the top toolbar.
Locate Artboard
While browsing the artboard list, selecting one artboard from the list helps you locate and focus on that artboard quickly.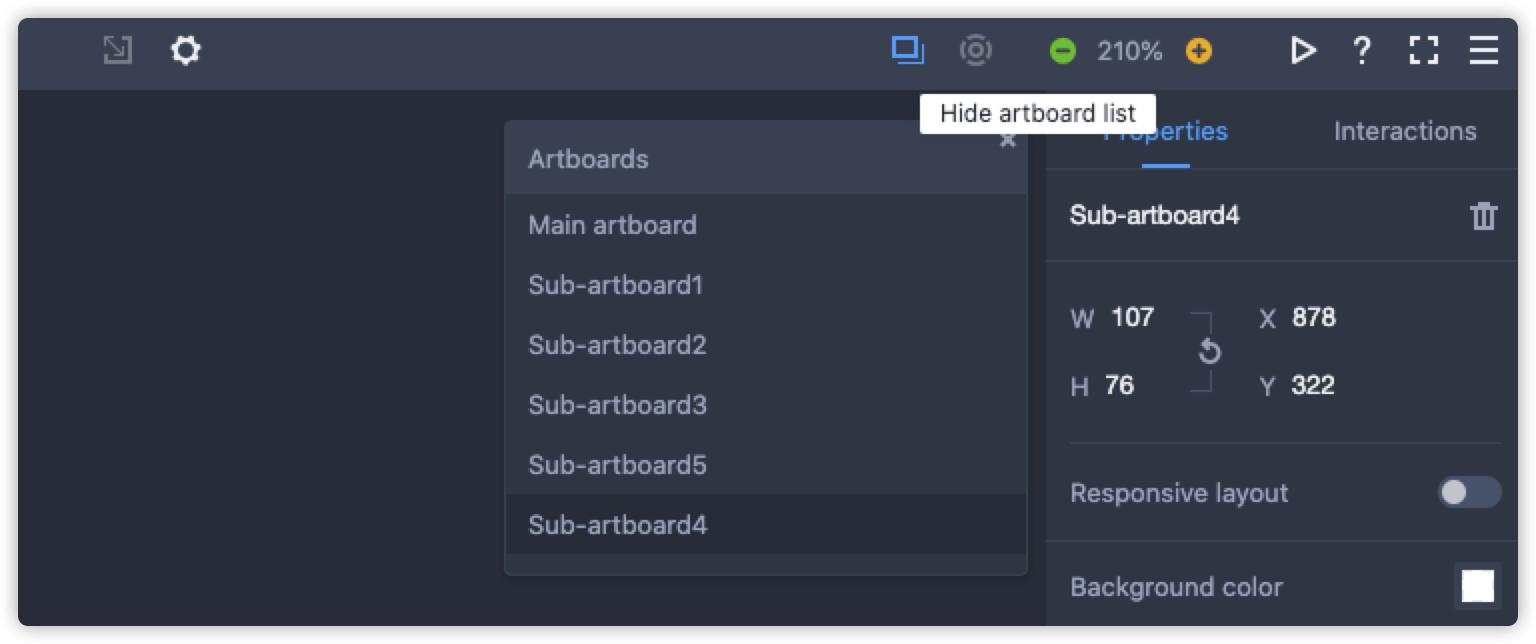 Add Artboard Interactions
To make an interaction between a component and an artboard, without looking around for the target artboard on the workspace, you can easily drag the link point of the component directly to the target artboard that has been gathered in the Artboard List panel instead.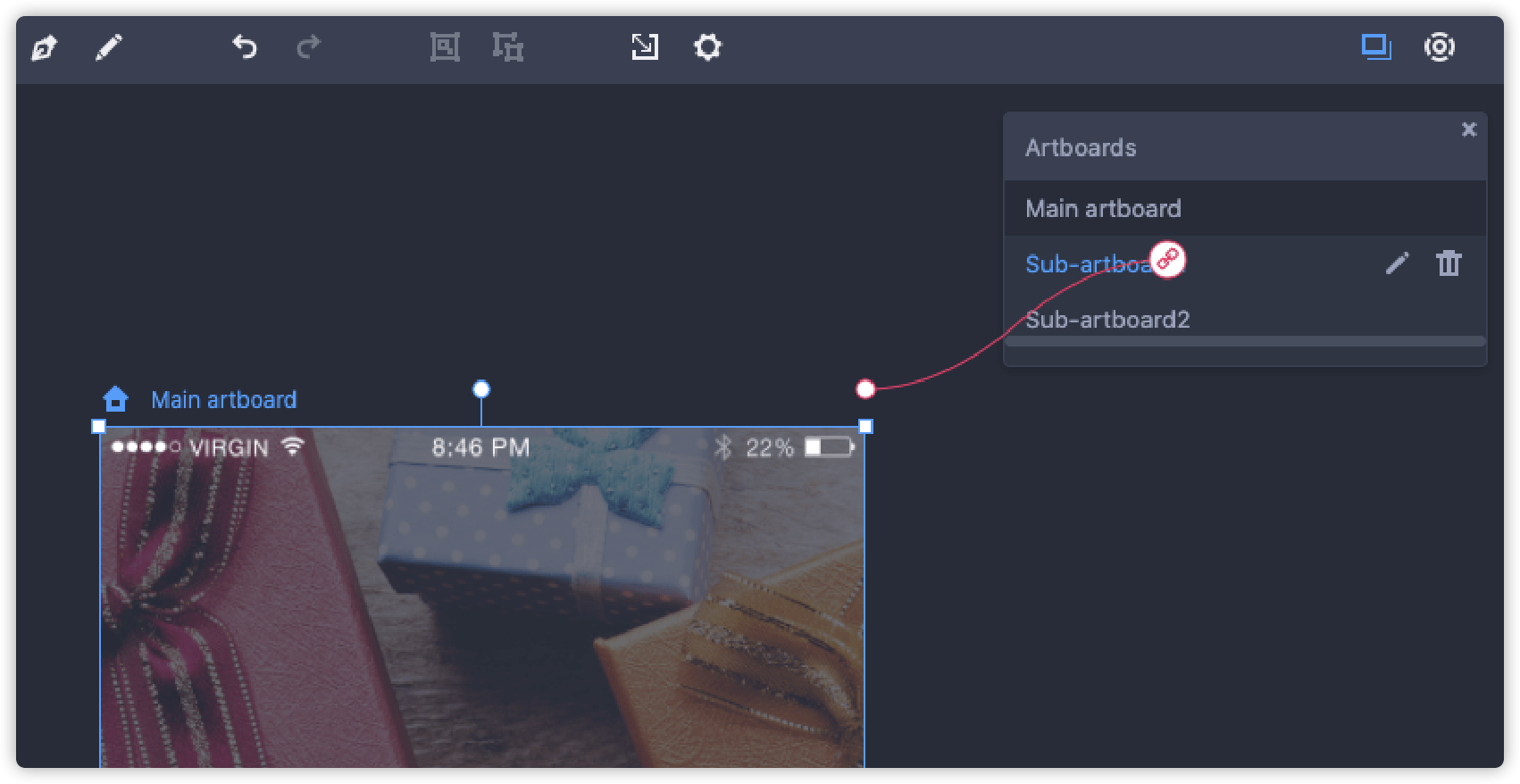 Manage Artboards
In the same Artboard List panel, you can also hover on an artboard and choose to rename or delete it according to your needs.