Mockplus v2.2 makes it very easy to publish your prototype to the cloud. Uploading a prototype to the cloud allows your clients & co-workers to test your prototype wherever they are. For app prototype, you can also preview it directly from mobile devices. In below, you will learn how to publish the project and view your prototype on mobile devices.
1. Publish the project
Find and click the "Publish" button from the top toolbar to start publishing.

Once completed, a prompt window will pop up as below: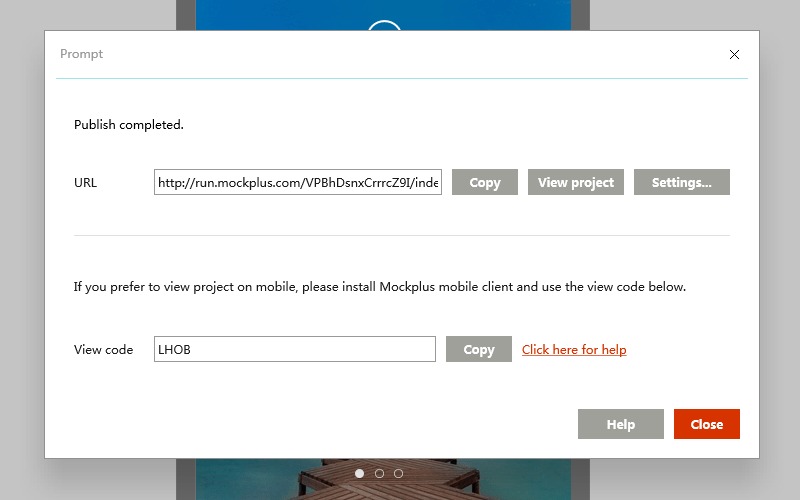 Click "Copy" and you will get a shareable link sent to your colleagues and clients. Once clicking on this link, they will be able to view the prototype in a browser.
Of course, if you prefer to view the prototype by using Mockplus mobile client, please click here to download and install. Please remember to ask your colleagues or clients to install the mobile app, and finally send the generated view code over to them. It's at your option to use the two different methods.
2. Preview your prototype on mobile devices
Having published the project, you can view the prototype in the mobile browser. There are several alternative ways to preview your prototype:
1) In mobile browser, just copy and paste the generated URL for an access.
2) In desktop browser, open the share link, then scan the QR code displayed on the bottom-left side of the presentation interface.
3) Alternatively, install Mockplus mobile client and enter the view code to view your prototype instantly.