Mockplus Classic v3.2.4 supports auto data fill of images and texts. This practical feature can usually be used in the following two occasions:
1. Single or batch fill of images or texts.
2. Used in Repeater to create components with repeating elements (for instance, a list), which greatly saves designers' time.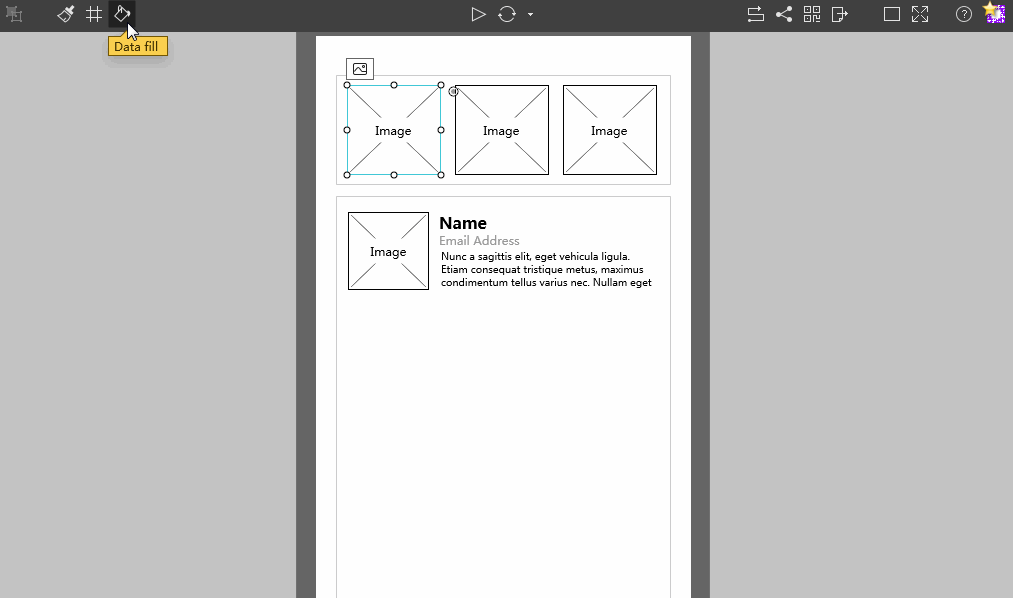 Version in this GIF: Mockplus Classic v3.2.4
Text types supported: Name, Date, Text and Email.
(Subdivisions are provided in Name, Date and Text)
Image types supported: Avatar(portrait/cartoon), Office, Food and images with various topics.
Still waiting? Quickly give Auto Data Fill a try!
Download Mockplus Classic latest version for free: www.mockplus.com/download