1. Import image with "Image" Component.
Drag and Drop an Image component to workspace, double click.
In the popup panel, you could choose to import image from your computer, or download a image from website.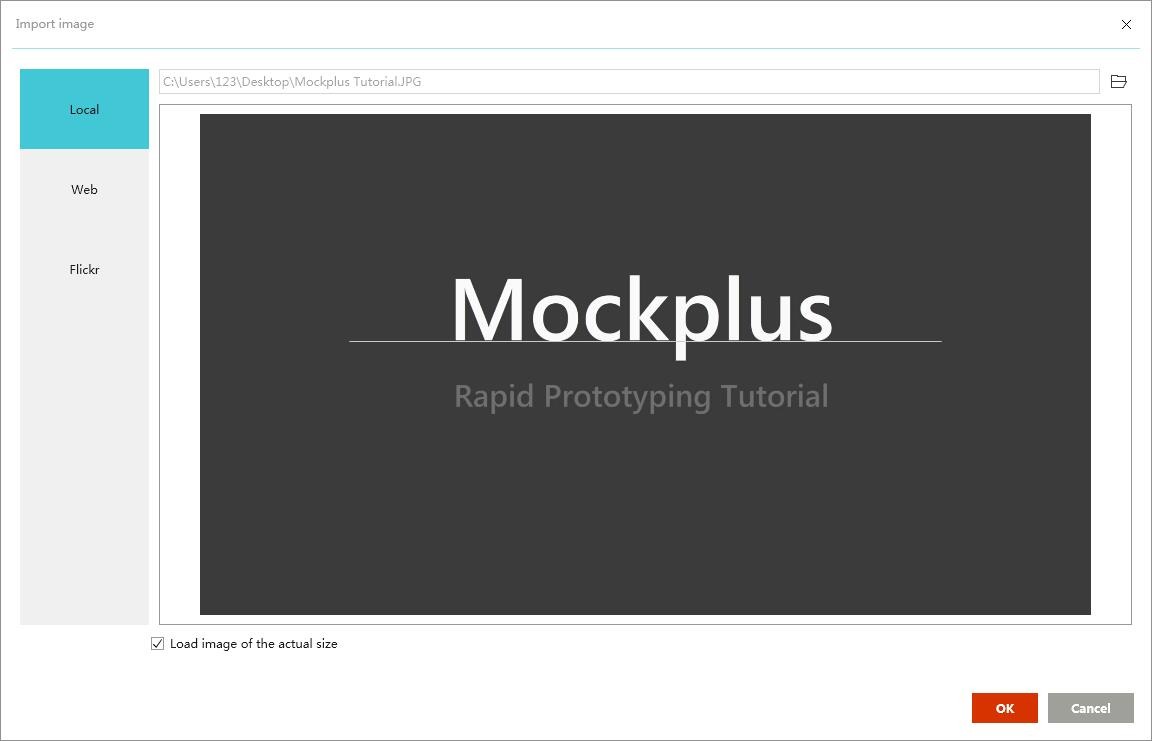 2. Copy and paste an image
You could copy an image (image file or image content) in computer, then right click and choose "Paste" in Mockplus Classic workspace.