The subscription of Mockplus is auto-renewed by default, but you're allowed to turn off the automatic renewal through MyCommerce (our 3rd-party payment service provider) by following the instructions below:
1. Open http://ccc.shareit.com/ccc/ and enter this page as follows:

2. Click on "My Account" and you will be prompted to input the user ID and password (namely, your registered email and password at MyCommerce).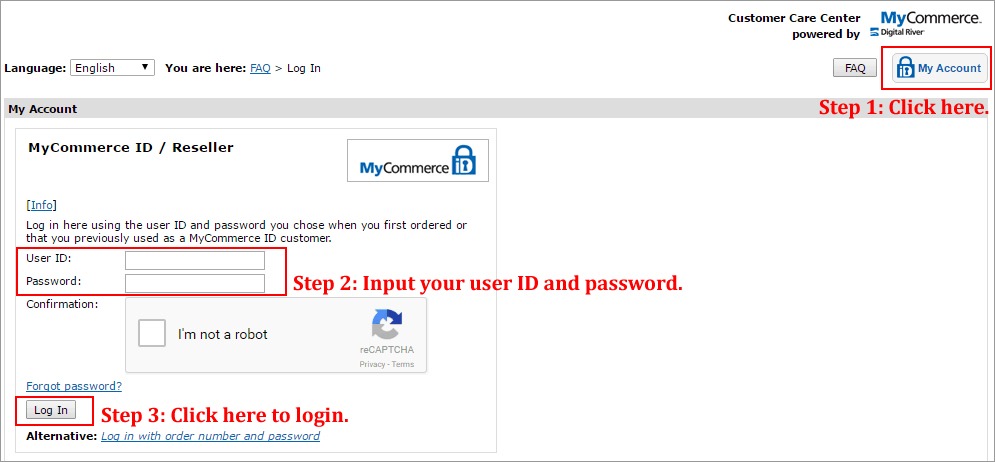 3. Once entered, go to "Details", and then you will be able to cancel the subscription through "Manage Subscription".

Please note that, an email will be sent to you after the purchase from Share-It, including the billing period, the next delivery date as well as an exclusive link to view/edit your order data.