Sharing libraries always comes in handy as it makes it convenient for you to reuse these libraries across different projects.With Mockplus DT, you can effortlessly share design asset libraries(including Texts, Colors, Symbols, and Layer Styles) with other team members.
Share
Step 1:The first thing you need to do is to switch to the Assets panel in the upper-left corner and click the libraries icon beside the search bar to open the Libraries Panel.

Step 2:Then click "Share" to share the libraries with your current team.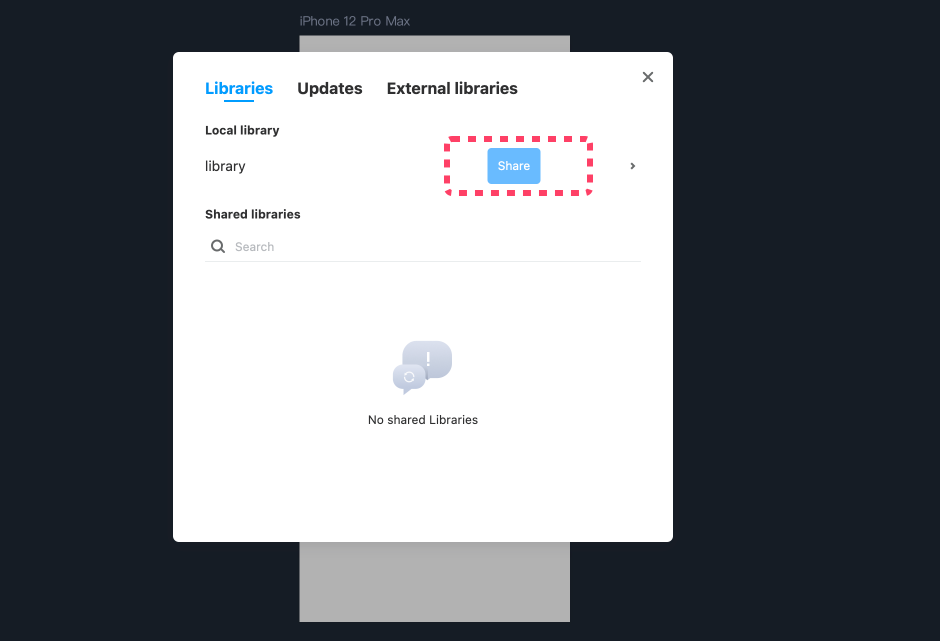 Unshare
But if you ever encounter a situation where you need to unshare an already shared library, here's what you need to do:
First of all, head to the library's panel.

Once done, click a project library or the arrow icon under the local libraries to check all the assets of a project.

Then click the "Unshare" button in the bottom right corner to remove this library from your share list.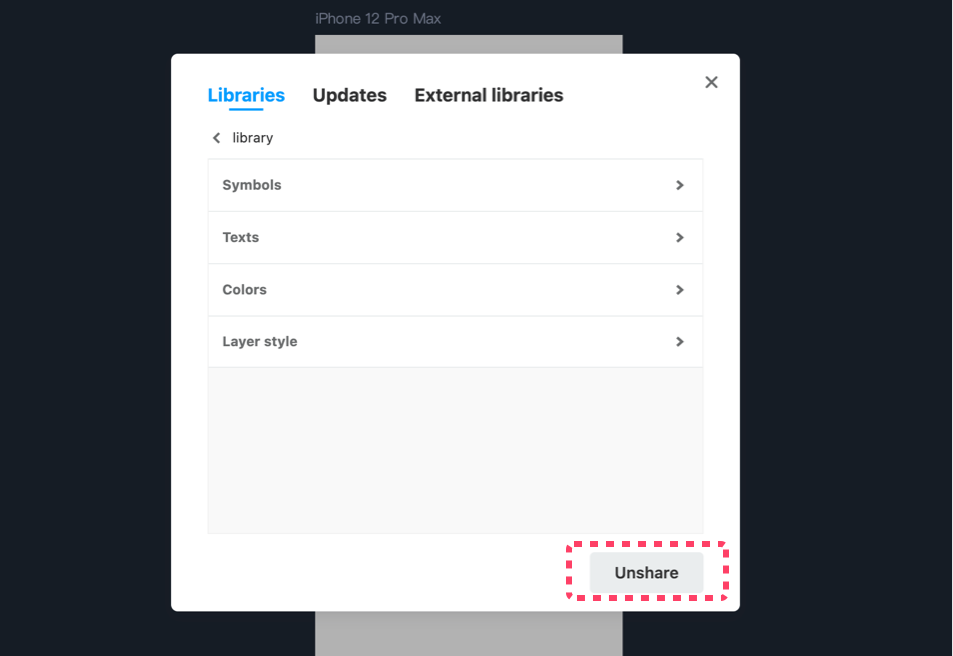 Shared Project
Want to co-edit your project with others? Just follow these steps:
Click the Share button in the top toolbar;
Copy the link in the pop-up window;
Send the link to anyone you want to co-edit with.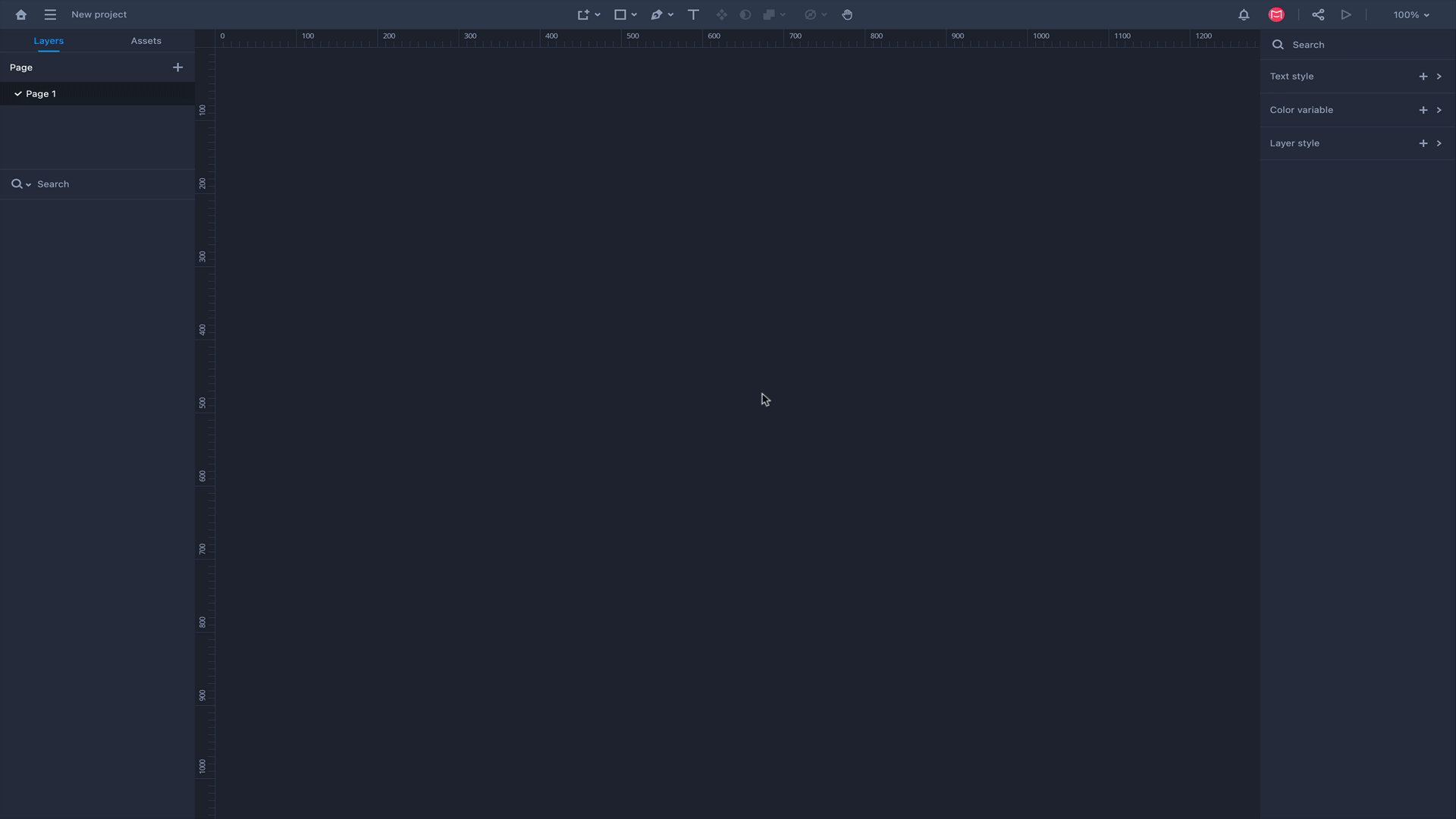 The projects that have been shared with you can be listed under the Shared tab in the left menu bar.