Argon is a back-office management software with clear layouts and bright colors. It uses a variety of icons, charts, and card designs to present and manage your background data nicely.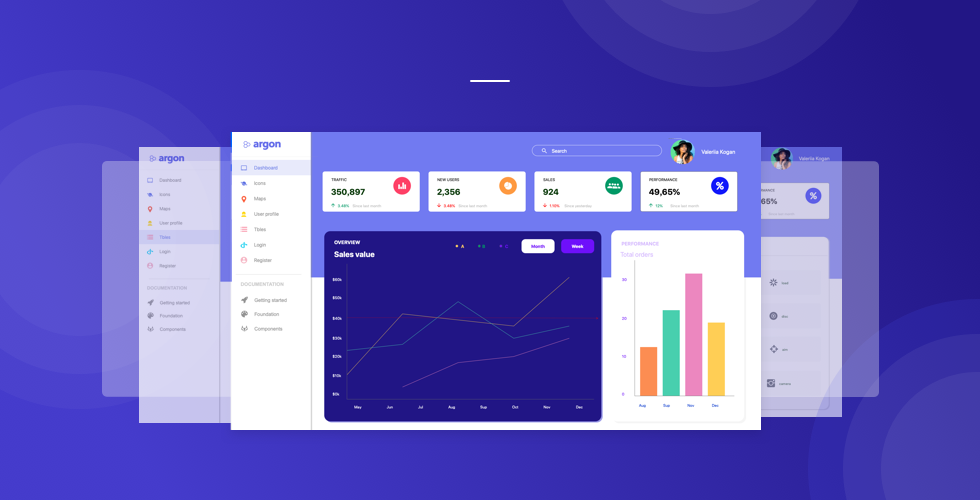 This prototype template mainly uses a "V.Tabs" component to create a tab navigation bar, allowing you to view different tab data with ease. There are many transitions, interactions, hover effects, icons, and charts added to present the features of the website app more accurately.
If you have difficulties in setting the "V.Tabs" component and relevant page transitions, you can download the mp. file to check details.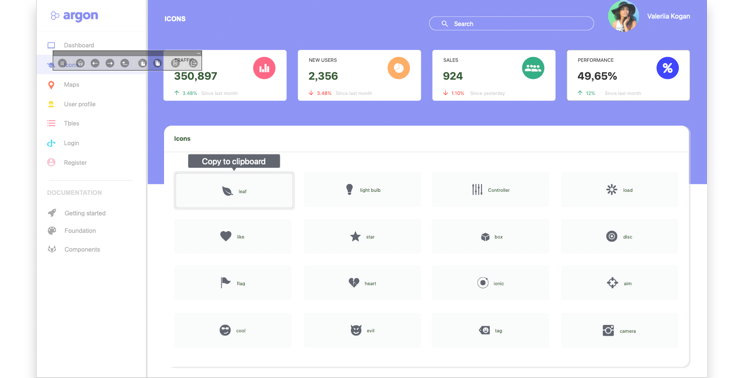 Click here to view this project online: http://run.mockplus.com/xX9WmLxkuy8KHJmj/index.html
All the above pages can be downloaded from here.
All pages of the album (16 pics in total) can be downloaded from here.
Enjoy it!