Priceline is an app for travel services. Its function is to find hotels, tickets, airline tickets and other services.
The main page has reservation business, personal information page, etc. Its layout color is relatively refreshing. Its is ideal for the same type of travel business products as a template.
Let's see it in GIF at first: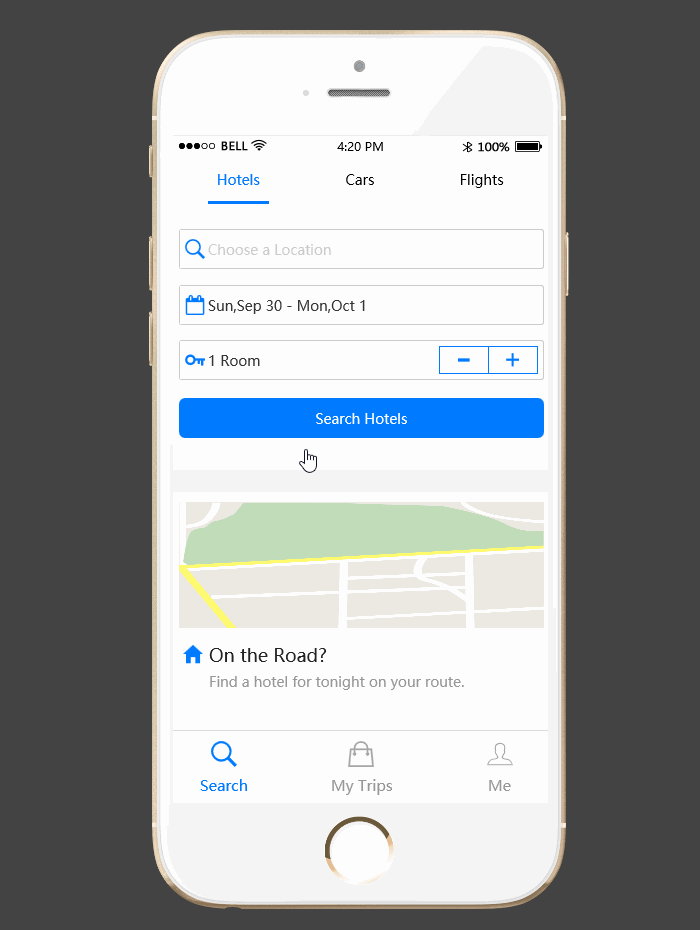 Click here to preview it online: http://run.mockplus.com/uFNkqBvsVfyHyMnv/index.html
UI flow in large size: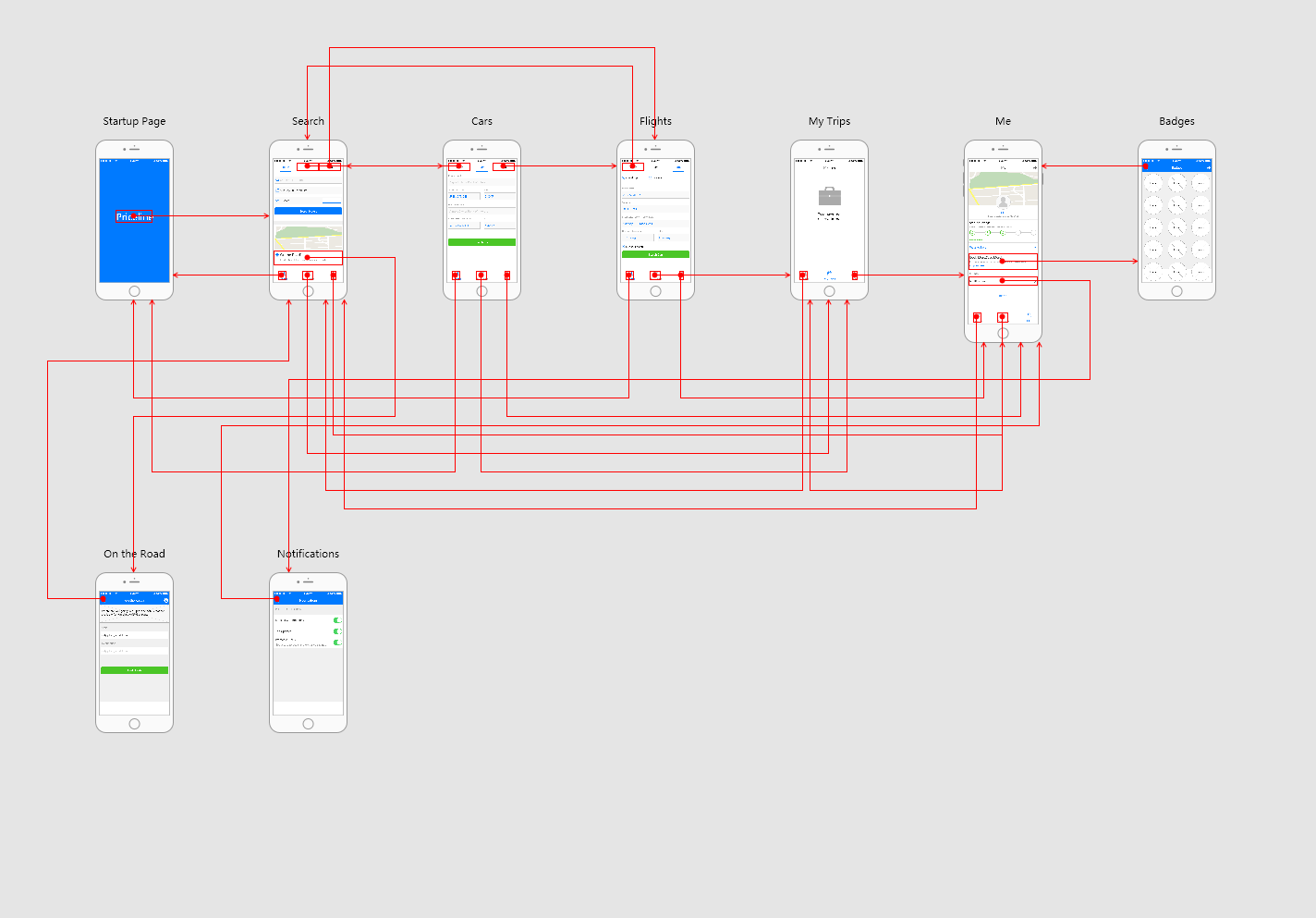 Pages of this prototype: Startup Page, Search, Cars, Fignts, etc.
The project file can be downloaded here.
All pages of the album (10 pics in total) can be downloaded here.
Enjoy it!