Messenger is an instant messaging app developed by Microsoft. Thanks to powerful features, it has a large number of users from all over the world. You can use it communicate with others via video/audio chats and instant messages, as well as check whether one of your contacts is online. With simple and easy-to-use interfaces, it is perfect for you to keep in touch with your friends, family, and colleagues.
This prototype template uses many pre-built app icons and UI components of Mockplus RP. It also has many cool interaction designs, like smooth transitions between pages, tab bar navigation, day & night mode switching, and long page scrolling.
Let's look at it as a GIF: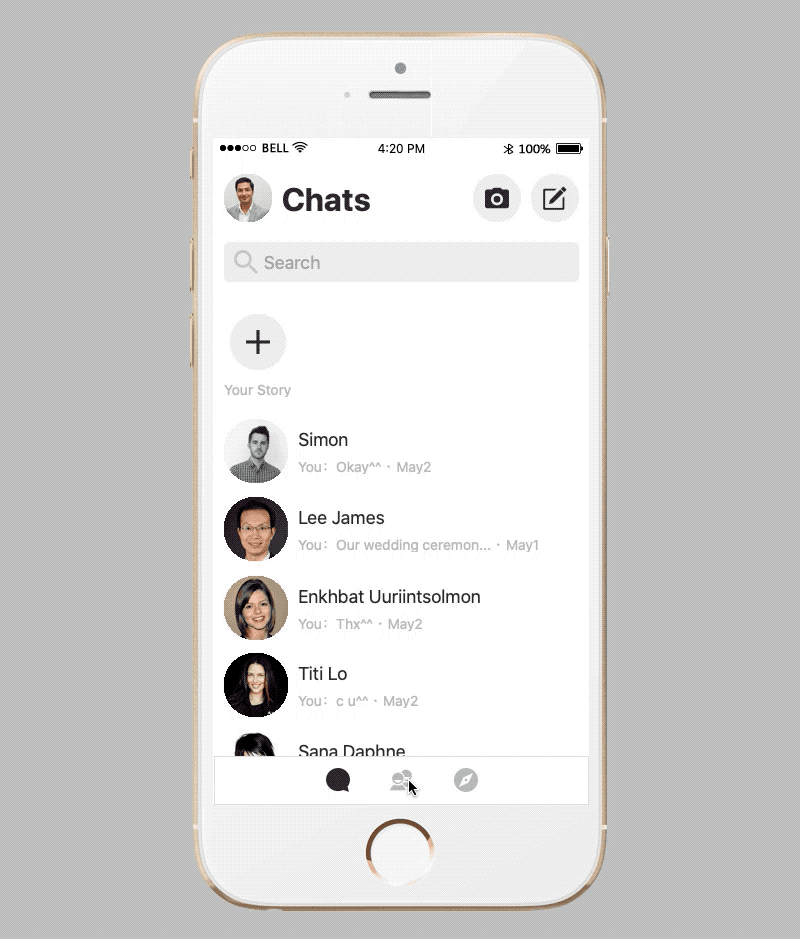 And here is the UI Flow in large size for it: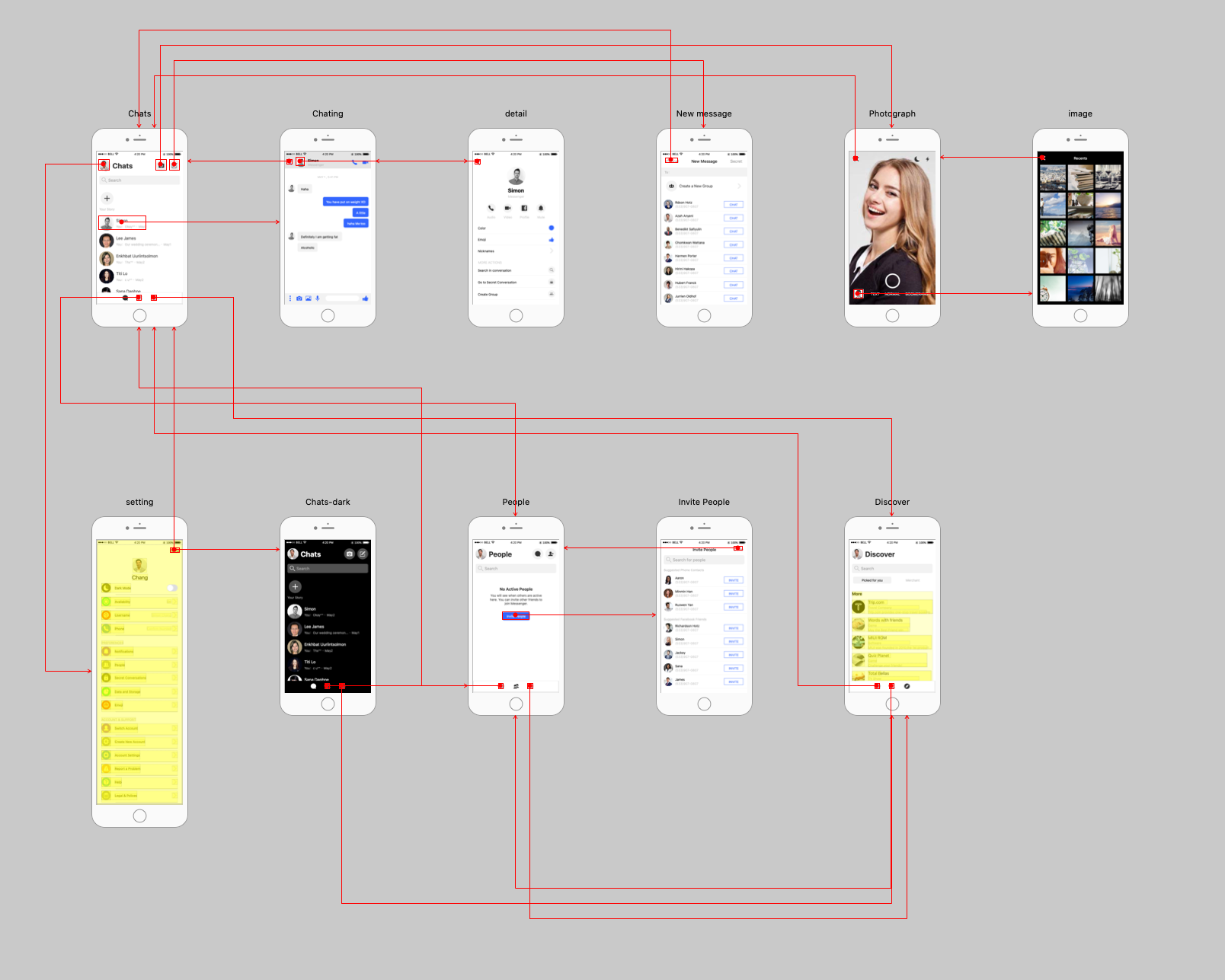 Click here to view this project online: http://run.mockplus.com/s13Txbexj0nEBTLc/index.html
All the above pages can be downloaded from here.
All pages of the album (16 pics in total) can be downloaded from here.
Enjoy it!