Busuu is a language learning app with 12 different language courses. You can easily take it with you and make full use of any spare time to keep learning.
In this prototype, you can learn and imitate two outstanding settings. One is the horizontal card switching effect created with the help of "Scroll Box" components. And the other one is a foldable menu effect made by "Panel" components.
As with the former one, you can easily create it by using a "Scroll Box" component, setting its background Opacity into "0" and choosing "Horizontal scroll" option in its "Properties" panel.
And as with the latter one, you can straightly put all desired elements into a "Panel" component and set a "Move" command for it.
Let's see it in GIF at first: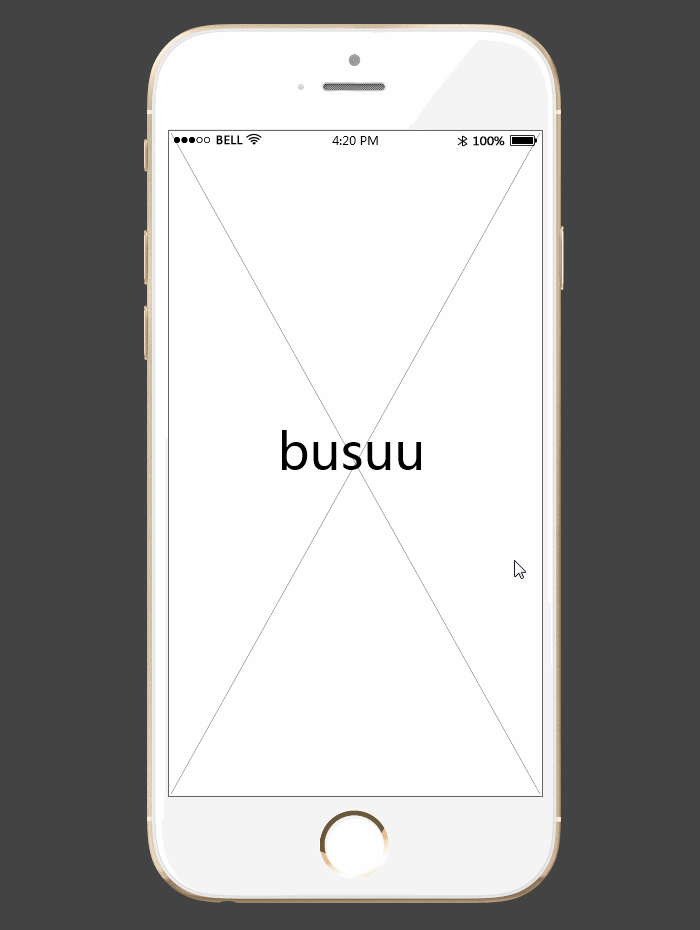 Click here to preview it online: http://run.mockplus.com/1WmBz6hOc24b2qm9/index.html
UI flow in large size: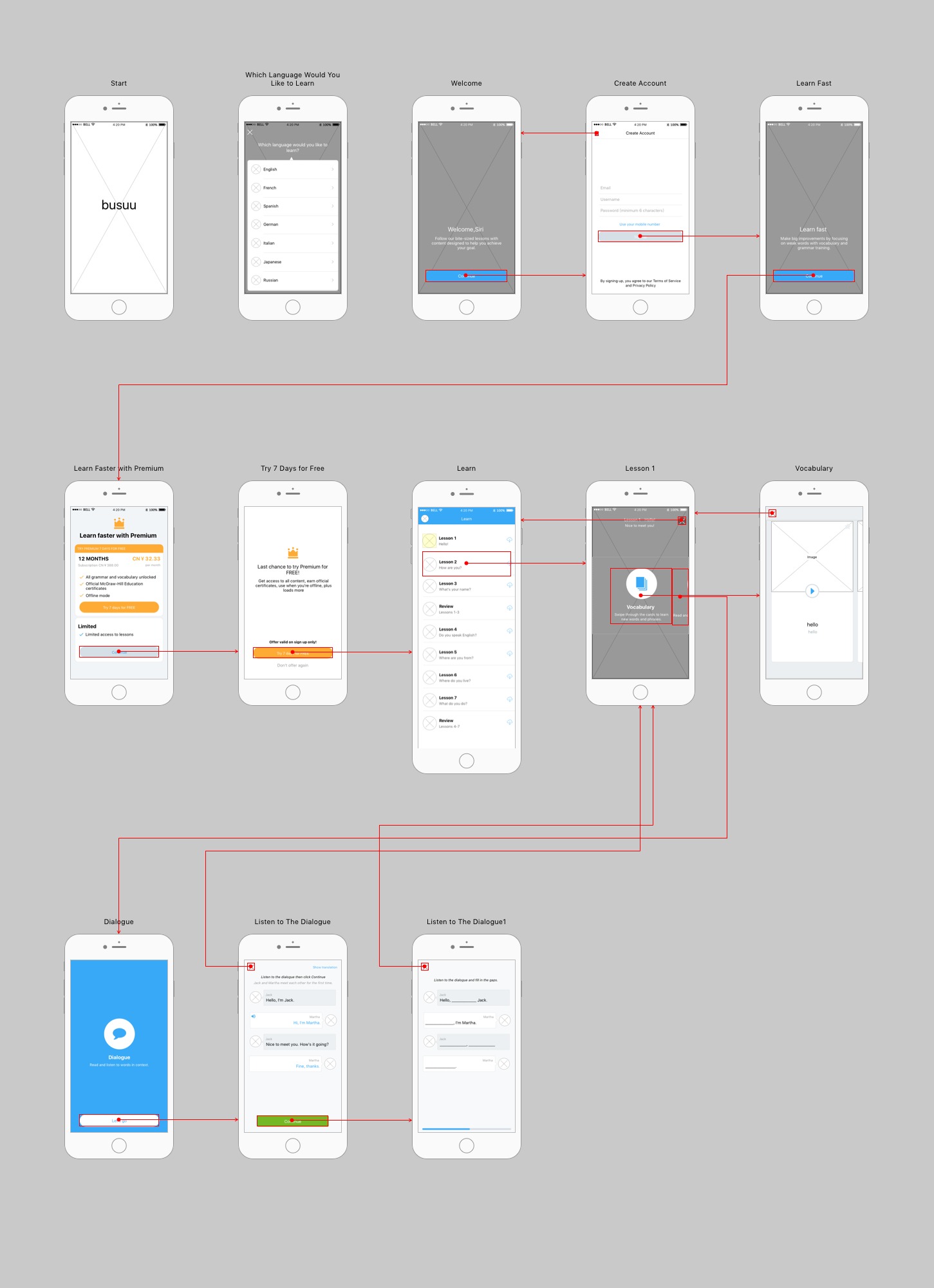 Pages of this prototype: Start, Create Account, Welcome, Learn, Lesson 1 and Vocabulary, etc.
The project file can be downloaded here.
All pages of the album (13 pics in total) can be downloaded here.
Enjoy it!