Mindmate is a health app that can help people fall asleep and relax quickly. It has very cute and fresh interfaces that consist of some vivid and interesting illustrations.
In this prototype, to maintain the features of the app more accurately, it is recommended for you to learn and follow three tips as below:
*Import illustrations with "Image" components directly.
*Create the beautiful background of "Play" page with "Image" and "Model Screen" components.
*Create a dynamic progress bar by setting a "Move" command for a "Shape" component.
Let's see it in GIF at first: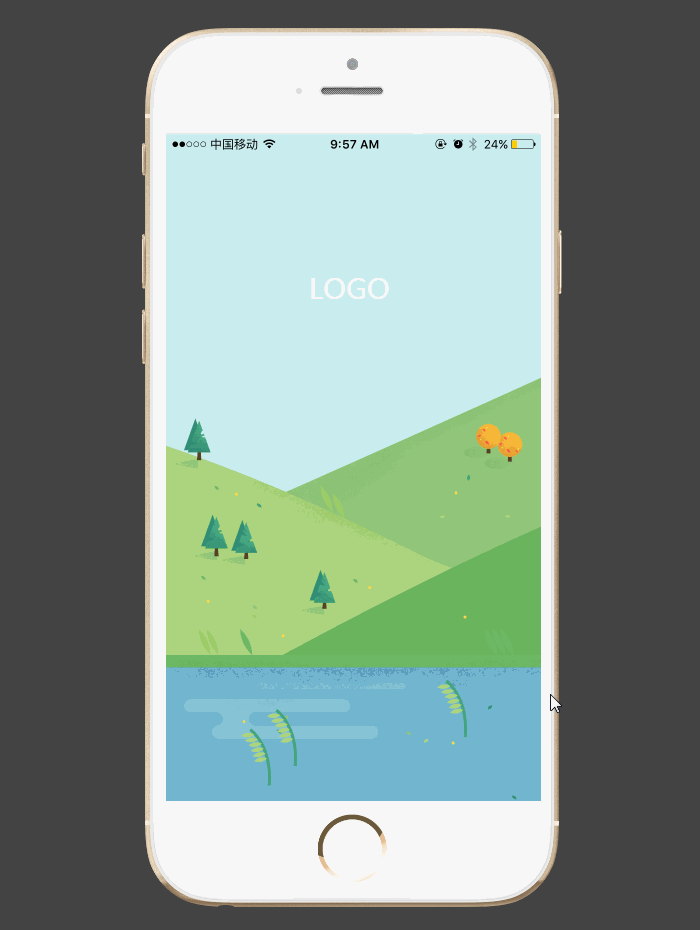 Click here to preview it online: http://run.mockplus.com/BxC8Afz875yxC0DH/index.html
UI flow in large size: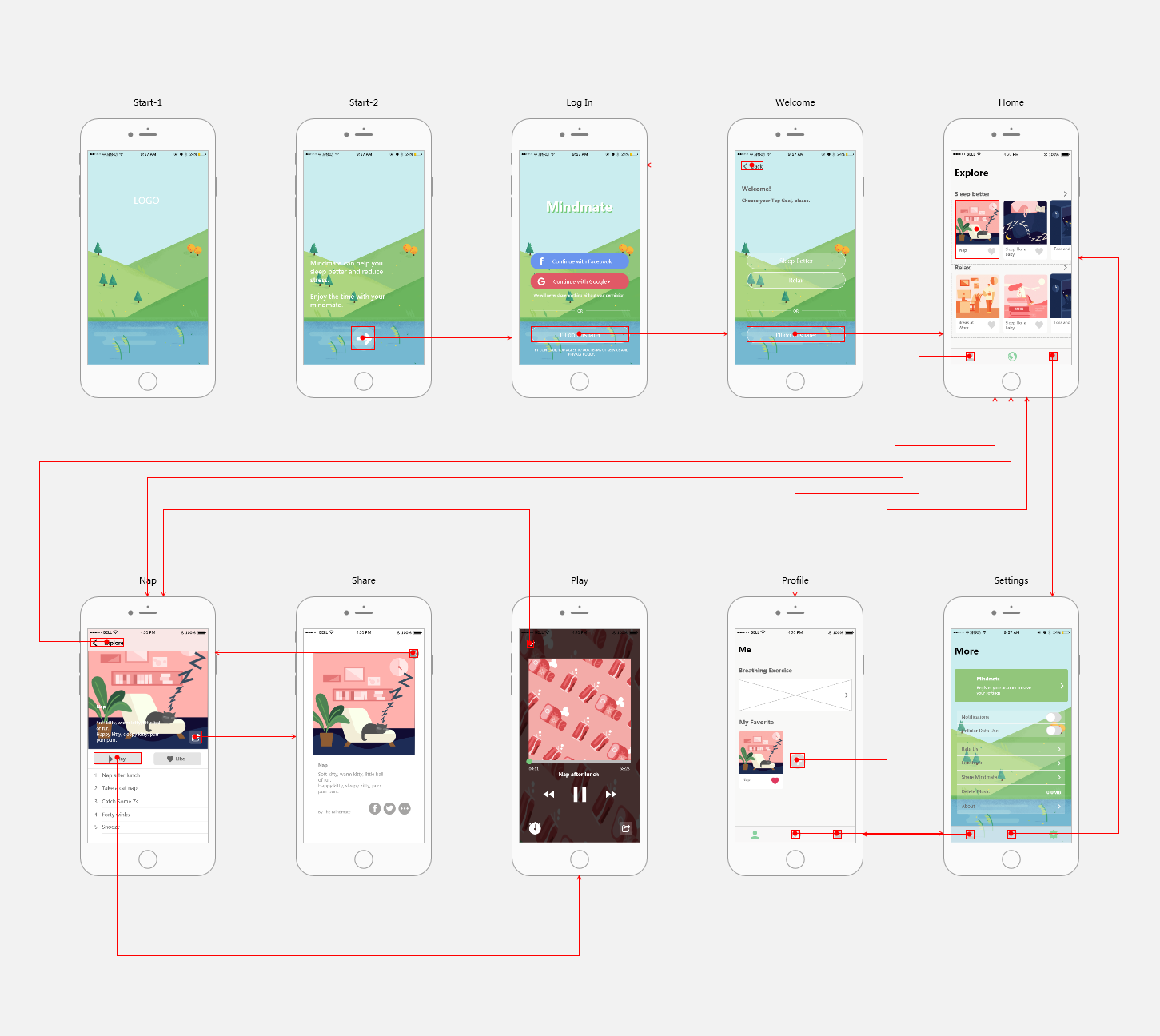 Pages of this prototype: Start, Log In, Home, Nap, Play, and Settings, etc.
The project file can be downloaded here.
All pages of the album (10 pics in total) can be downloaded here.
Enjoy it!