PocketVideo is the most powerful video editing app specially designed for iPhone video creators. In this prototype, when you switch to its Play page, the image and audio located below a video will automatically play. And in Mockplus, you can easily get an automatically moving image merely by setting an "OnLoad" trigger and "Move" command for the targeted Image component. And, also remember to estimate the moving distance correctly and set a longer duration for it since the longer the duration is set, the slower the image will move.
Let's see it in GIF at first: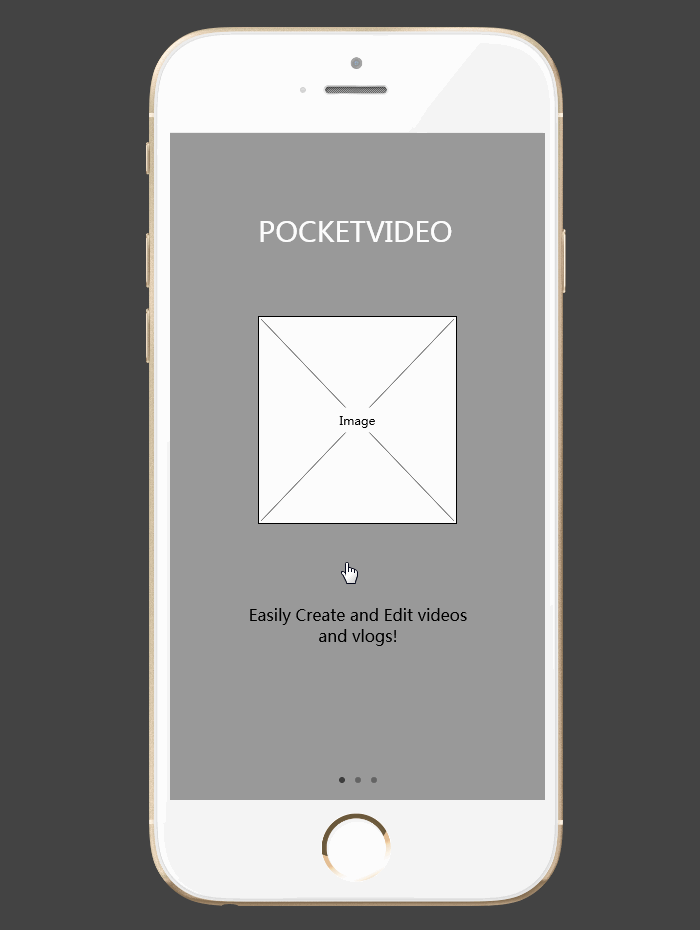 Click here to preview it online: http://run.mockplus.com/rtJ7JZbtJixqkDkl/index.html
UI flow in large size: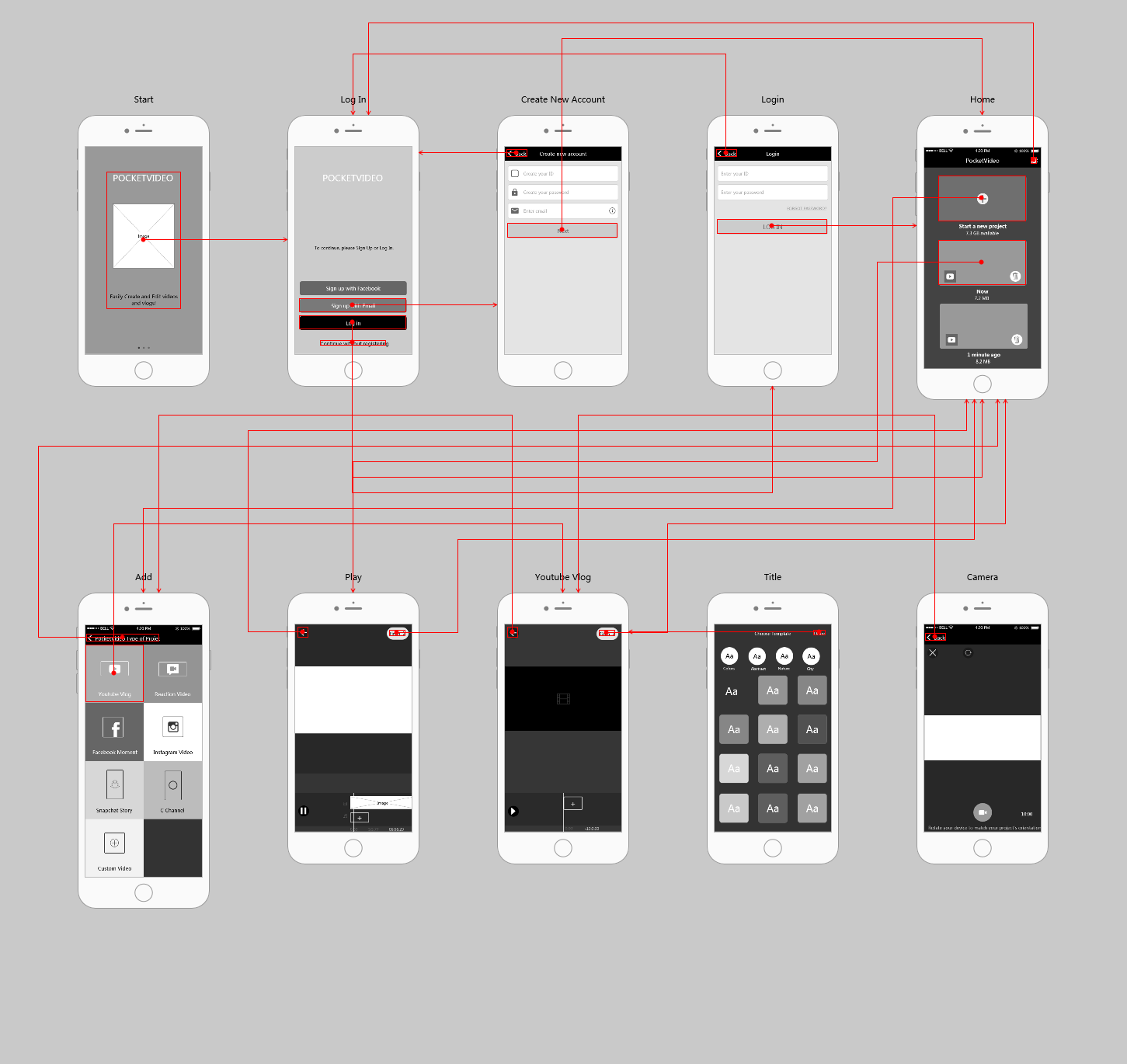 Pages of this prototype: Start, Log In, Home, Detail and Play, etc.
The project file can be downloaded here.
All pages of the album (10 pics in total) can be downloaded here.
Enjoy it!