LinkedIn is the largest business and employment-oriented social networking platform in the world and enables you to easily connect to opportunities and tap into your professional potentials. It also makes it easier for you to discover, connect and nurture relationships with important people, search and apply for good jobs, and get latest news of your followed topics and companies.
And the most important part of such social networking apps is the personal information that you have filled in the beginning. Hence, in this prototype, we have added many relevant pages that allow users to fill their personal information in details. And the flow and logic of these pages are also really worth learning, if you are trying to build such a great social networking app prototype.
Let's see it in GIF at first: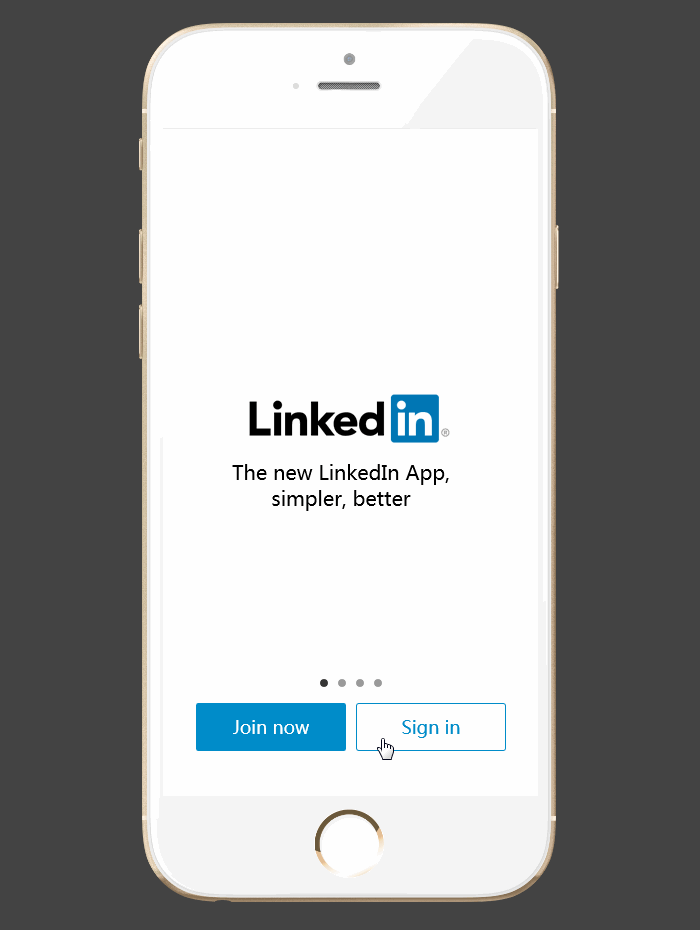 Click here to preview it online: http://run.mockplus.com/qdRSLxeXZCJhsVG5/index.html
UI Flow in large size: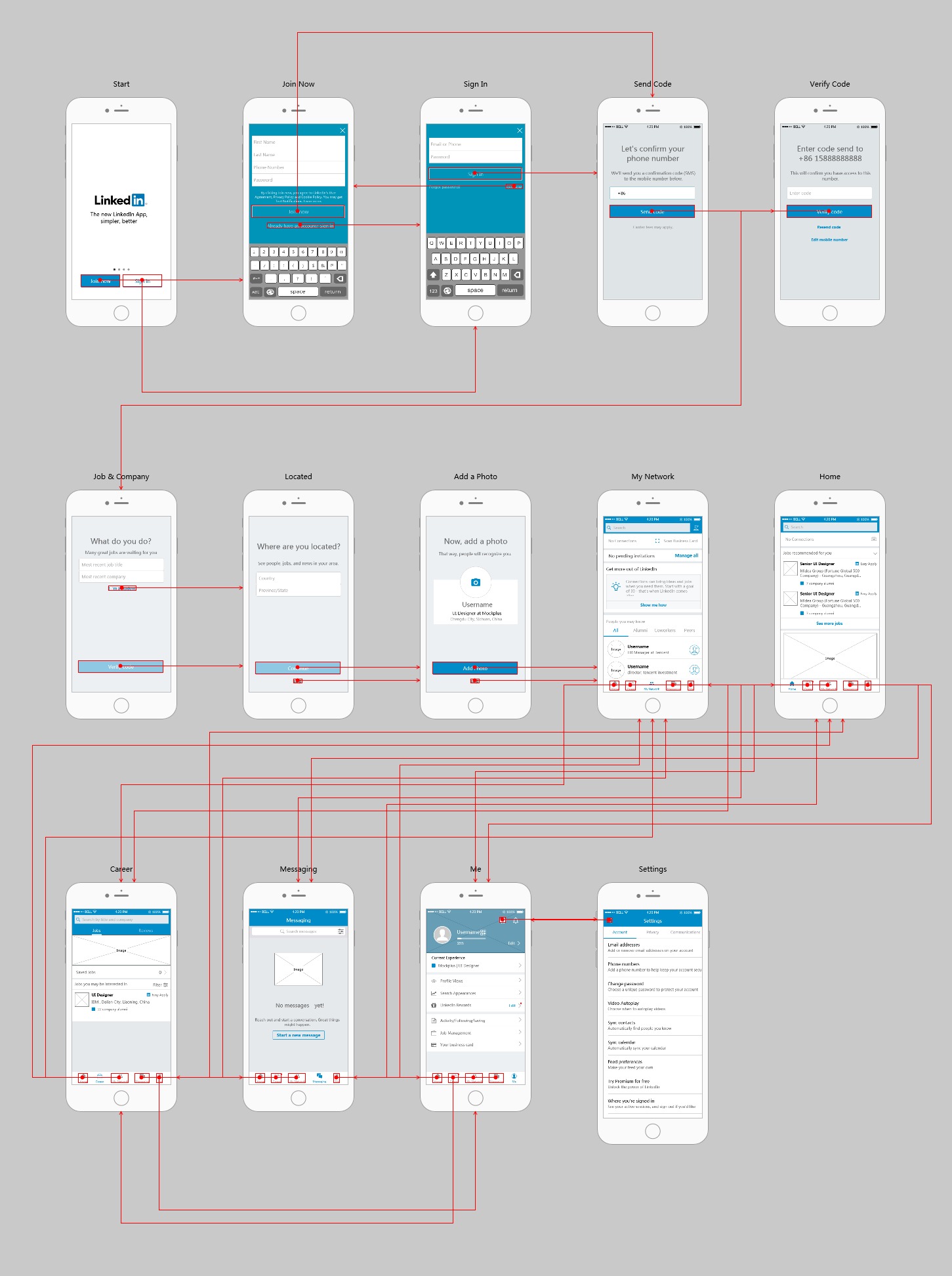 Pages of this prototype: Start, Join Now, Sign In, Verify Code, Add a Photo, Me and Settings, etc.
The project file can be downloaded here.
All pages of the album (14 pics in total) can be downloaded here.
Enjoy it!