CRM-Desk is a dashboard prototype designed by Mockplus. As a new design concept and office management idea, CRM-Desk creates a new and efficient collaborative environment for large, medium and small organizations through five functions: data display, task management, invoice management, instant communication, and work report management.
Components used in this sample: the basic components, extension components, icon components, and other component libraries
Interaction effects created in this sample: page jumps, add & delete items, add work, live chat and other interactive effects.
All the interactions are created by dragging and dropping of the preset components.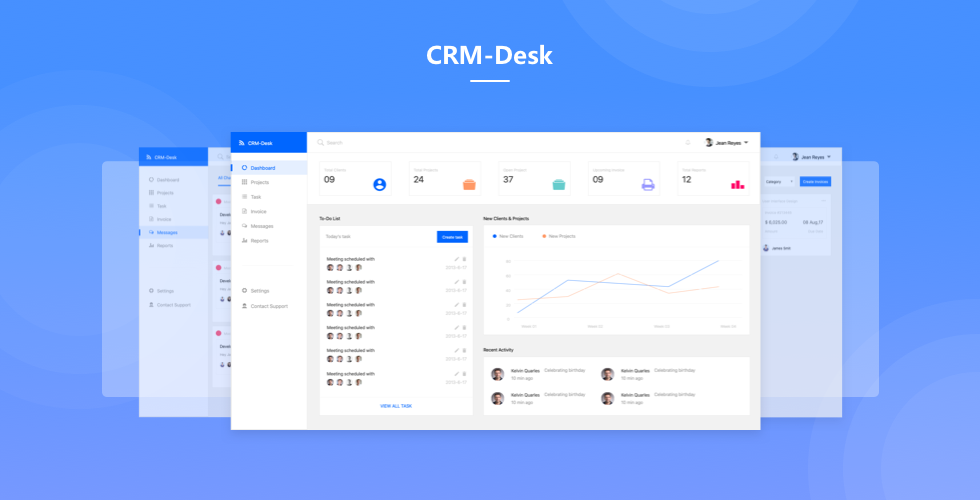 The project file can be downloaded here: Download.
All pages of the album (5 pics in total) can be downloaded here: Download.
Click here to preview the link online::http://run.mockplus.com/BLw9tMAcnpGTfe6C/index.html
Enjoy it!