Sooshi is a food app that specially introduces a wide variety of ways to make Sushi. And the biggest highlight of this simple app is that each menu page adopts an auto screen orientation technology, which makes it very interesting to play. Moreover, its How-to page also uses interactive texts to present every step of making or preparing Sushi clearly and vividly.
In Mockplus, you can easily get such interactive step texts with simple operations: typing all needed step texts separately, setting "Show/Hide" commands for them and hide them all at last. And as a result, while previewing, you can easily click one step text to display the next one smoothly. That's really fantastic.
Let's see it in GIF at first: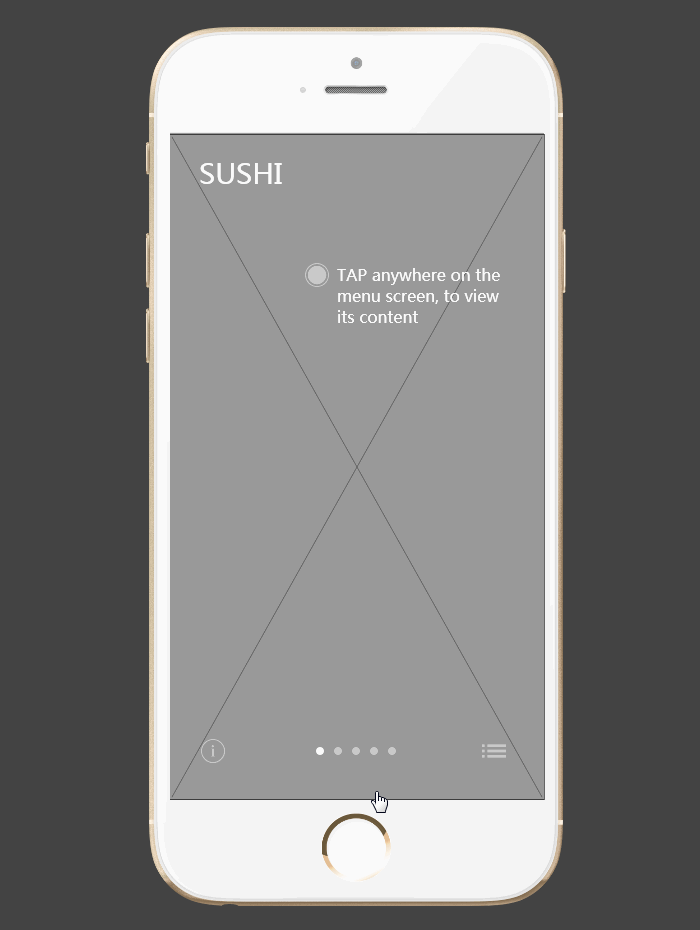 Click here to preview it online: http://run.mockplus.com/Wk6gQIjyw4oKrIFR/index.html
UI flow in large size: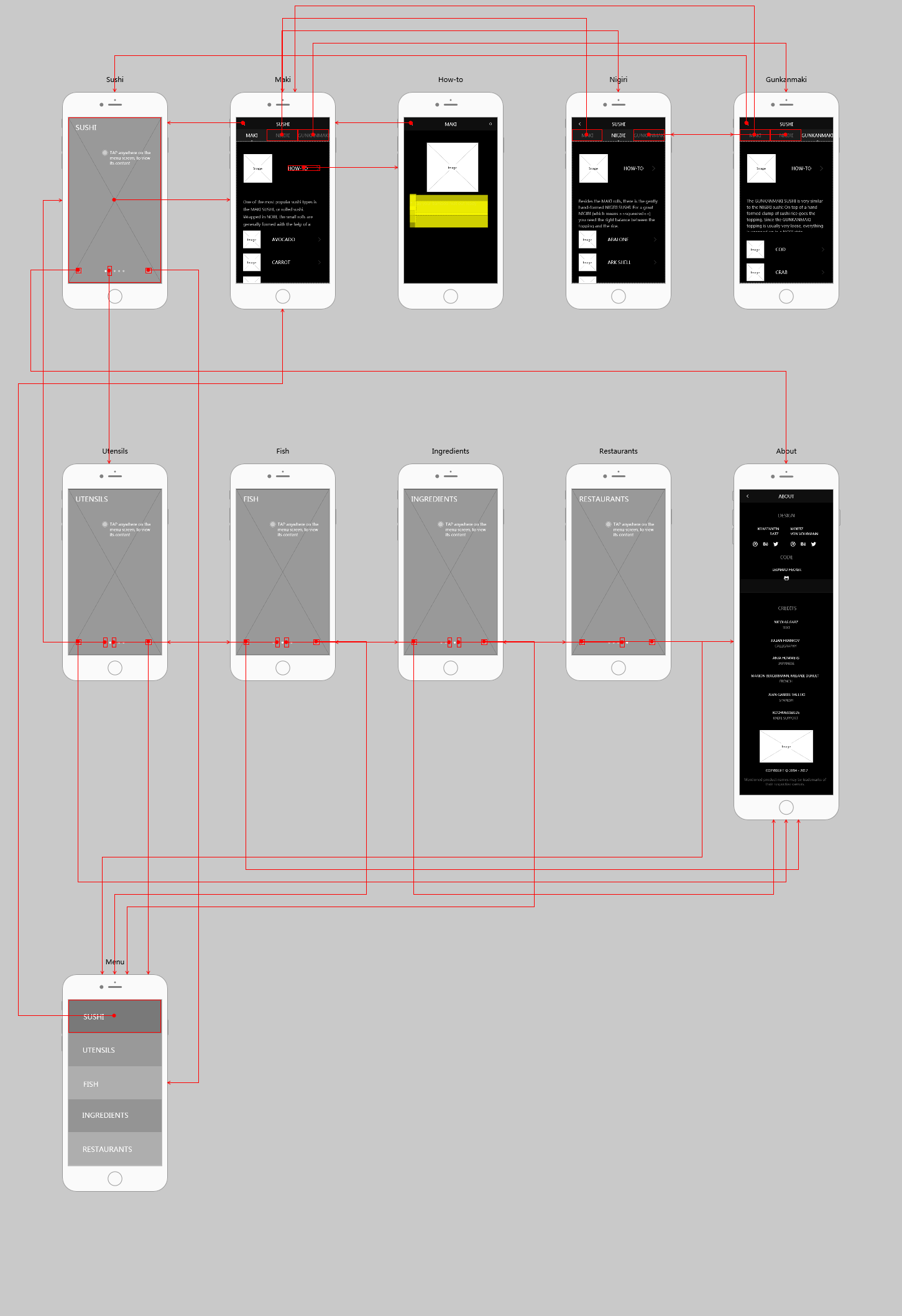 Main pages of this prototype: Menu, Lists, Ingredients and About, etc.
The project file can be downloaded here.
App pages of the album ( 11 pics in total) can be downloaded here.
Enjoy it!