WizNote is a good cloud-based note-taking app with comfortable blue interfaces. It helps you remember all your schedules anytime and anywhere.
In this prototype, a special label bar at the bottom is really worth learning. With Mockplus, you can easily get such special-shaped labels simply by using "Circle" and "Shape" components and grouping them together then.
Moreover, to reuse such special DIY components freely in the future projects, you can directly save them to your component libraries by right-clicking them and select "Add to my libraries". And then, if necessary, it is recommended for you to sync your libraries so that you can freely download and use them anywhere and anytime.
Let's see it in GIF at first: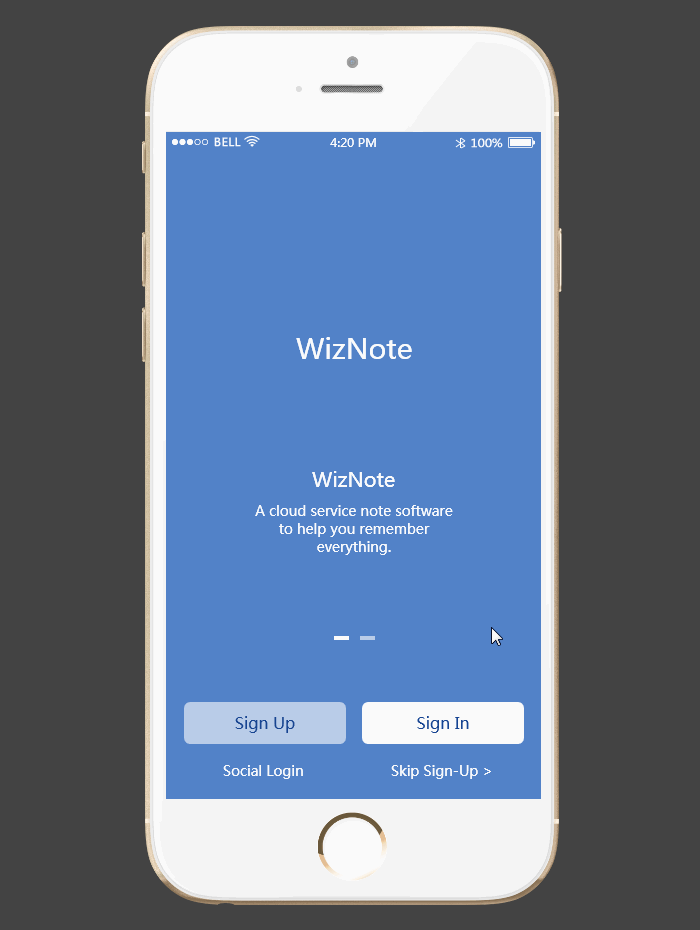 Click here to preview it online: http://run.mockplus.com/0fV0N0te6pVKlUBY/index.html
UI flow in large size: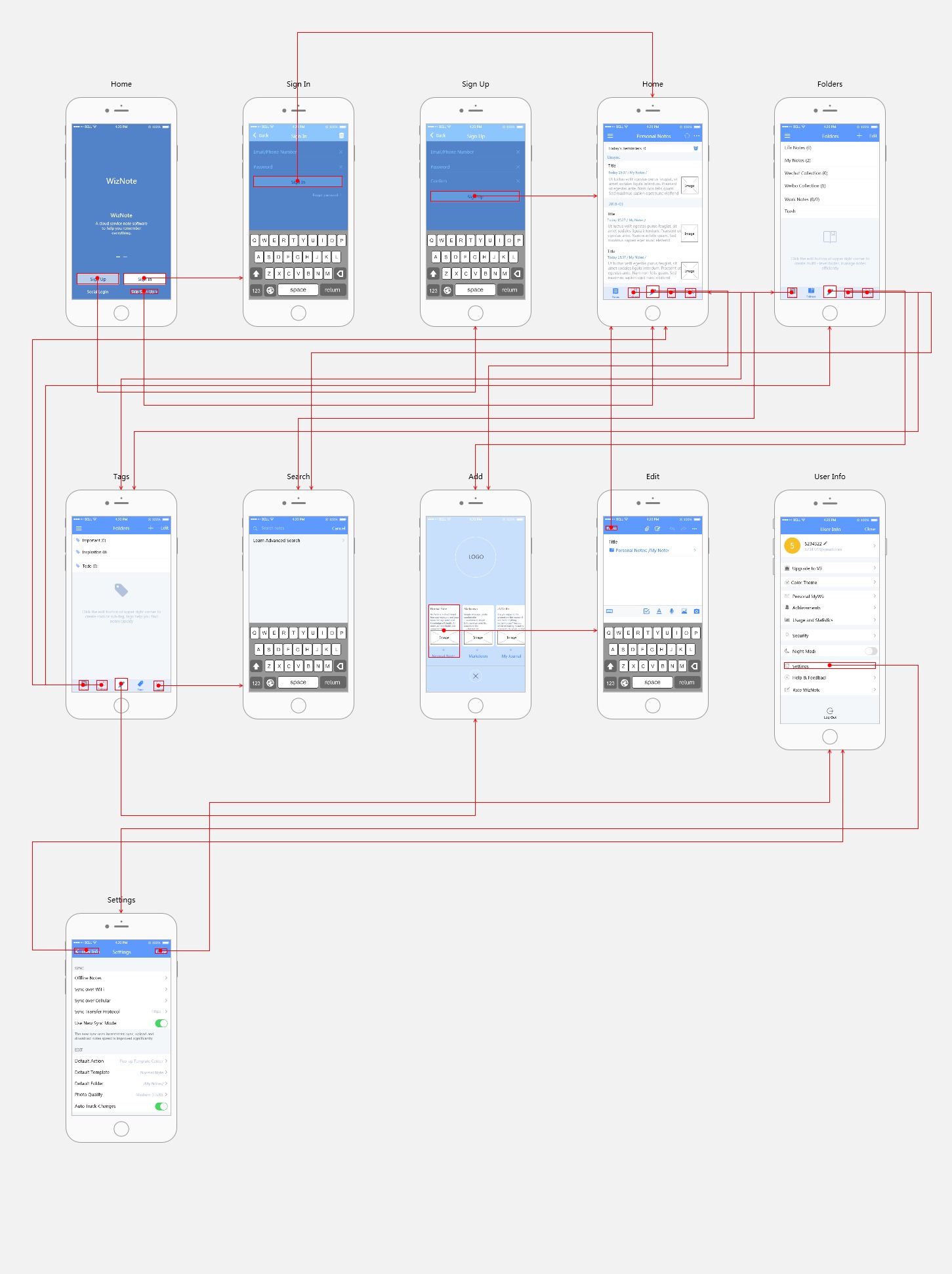 Pages of this prototype: Sign In, Sign Up, Home, Add, Search and User Info, etc.
The project file can be downloaded here.
All pages of the album (11 pics in total) can be downloaded here.
Enjoy it!