Amcharts is a website as well as a company that develops and provides JavaScript Charts and maps libraries. It is also a good JavaScript/HTML charts development tool with good compatibility, which can meet most development needs.
In this prototype, firstly, it has very excellent floating navigation bars and footers. In terms of interactive effects, it uses Scroll Box and Popup Panel components to show/hide its pages and menu options.
And it also uses many other components, such as "Search Box", "CheckBox", "Tabs Bar", "Menu","Text Input" and more.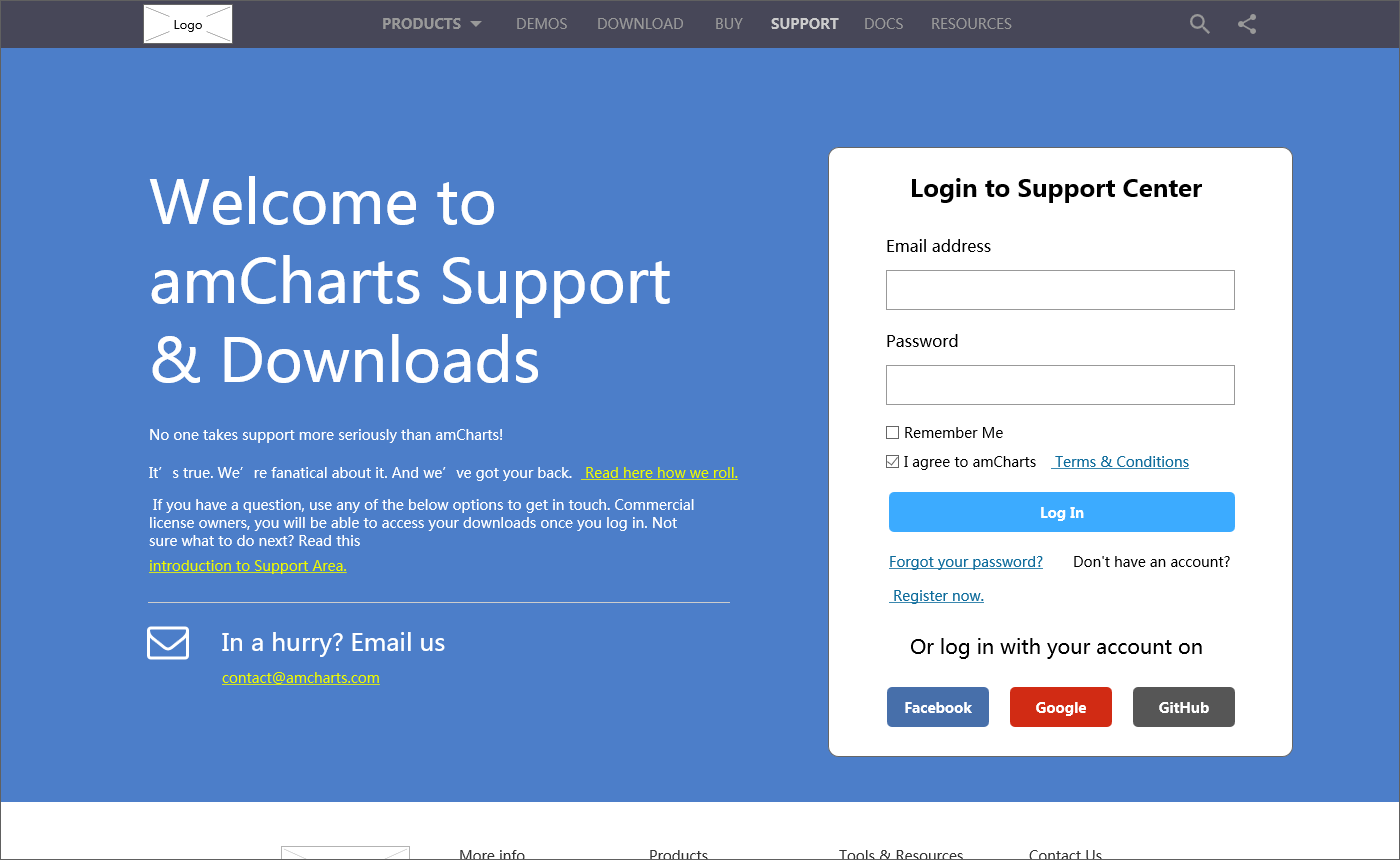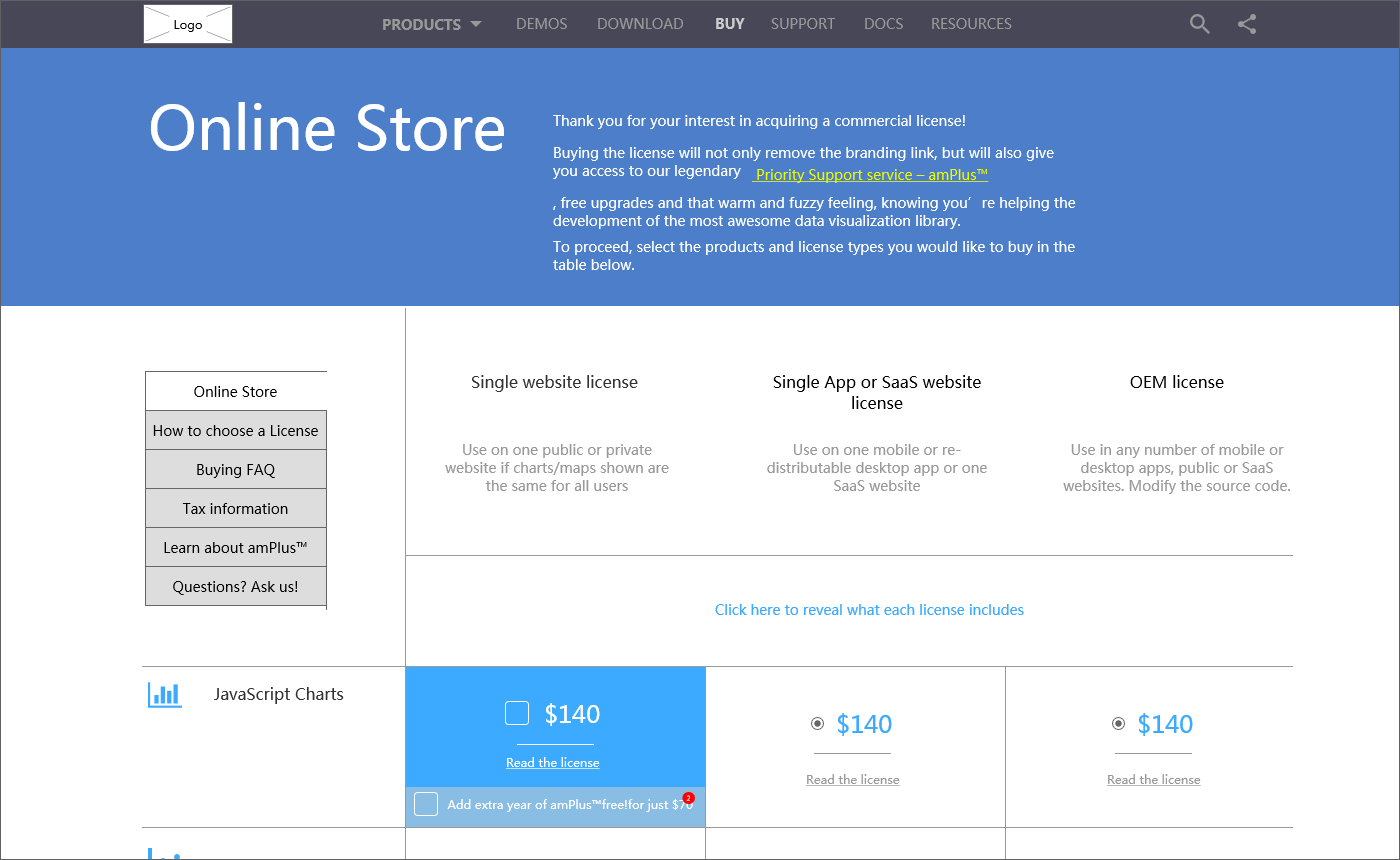 Click here to preview it online: http://run.mockplus.com/5hJ04cOF1s9WUmuN/index.html
Pages of this prototype: Products, Buy, Download, Support and Demos, etc.
The project file can be downloaded here.
All pages of the album (5 pics in total) can be downloaded here.
Enjoy it!