Pillow is a health App which helps to supervise your sleep. This kind of App concentrates on the visual comfort a lot. As for the functions, there is a Timepicker which is made by two scroll boxes on which there are hour and minute figures. When previewing it, you can separately pick the hour and minute by scrolling it up and down, which directly shows the interaction effects.
Firstly, let's take a quick look at the GIF: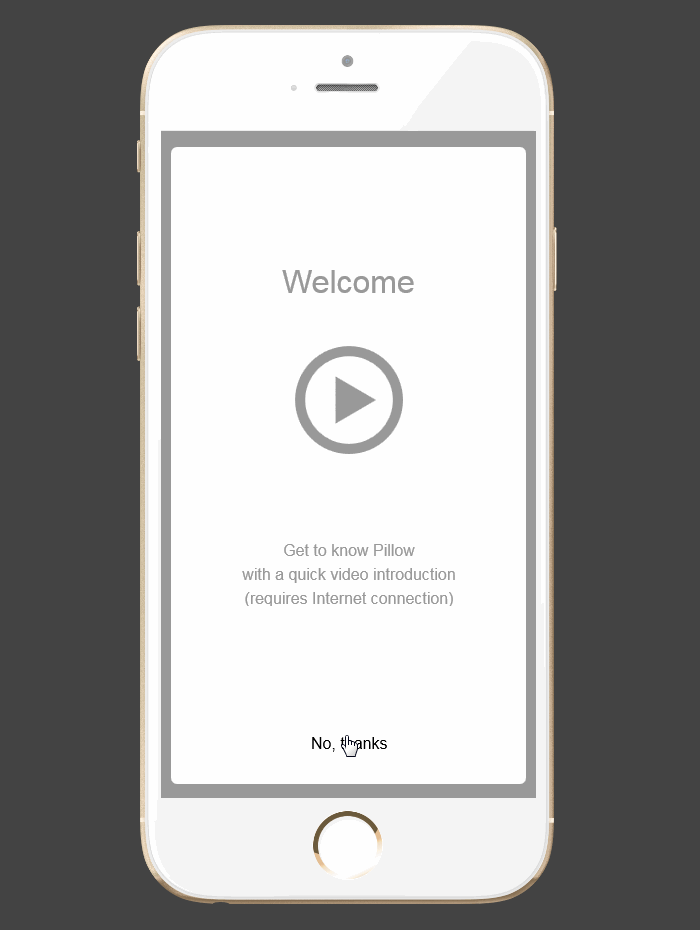 Click here to view this project online: http://run.mockplus.com/9pNBmaxT6rfpWOfn/index.html
And here is the UI Flow in large size for it: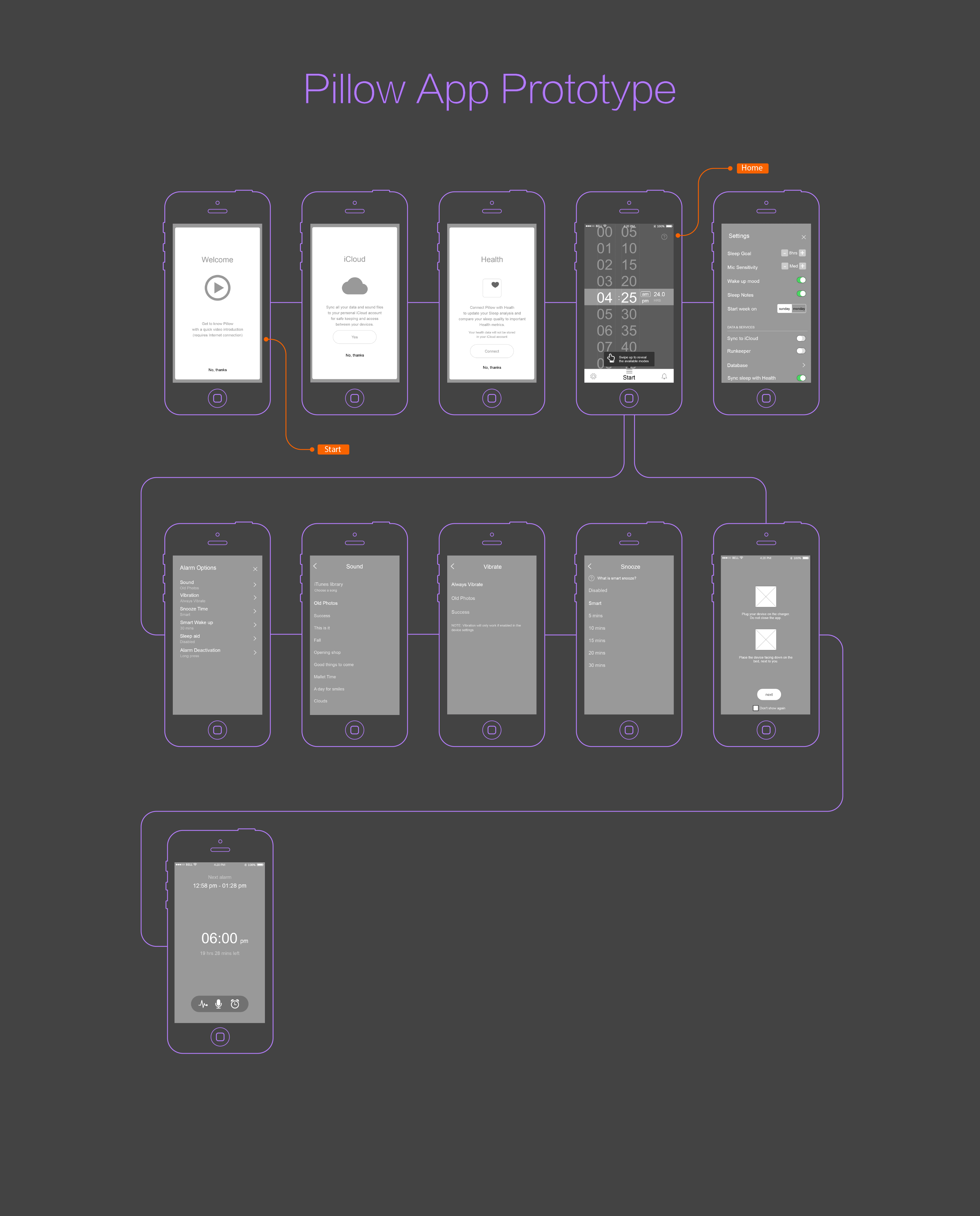 The main pages of this prototype include: Welcome, Health, Home, Settings, Alarm Options, Start,etc.
All the above pages can be downloaded from here.
All pages of the album (11 pics in total) can be downloaded from here.
Enjoy it!