AnyList is a life App which helps you to make shopping lists and manage recipes. The guide pages, consist of images and texts, give you a short introduction of the method to use it, which reduces page switching. In Mockplus, we can achieve this by using stack panels and paragraphs easily.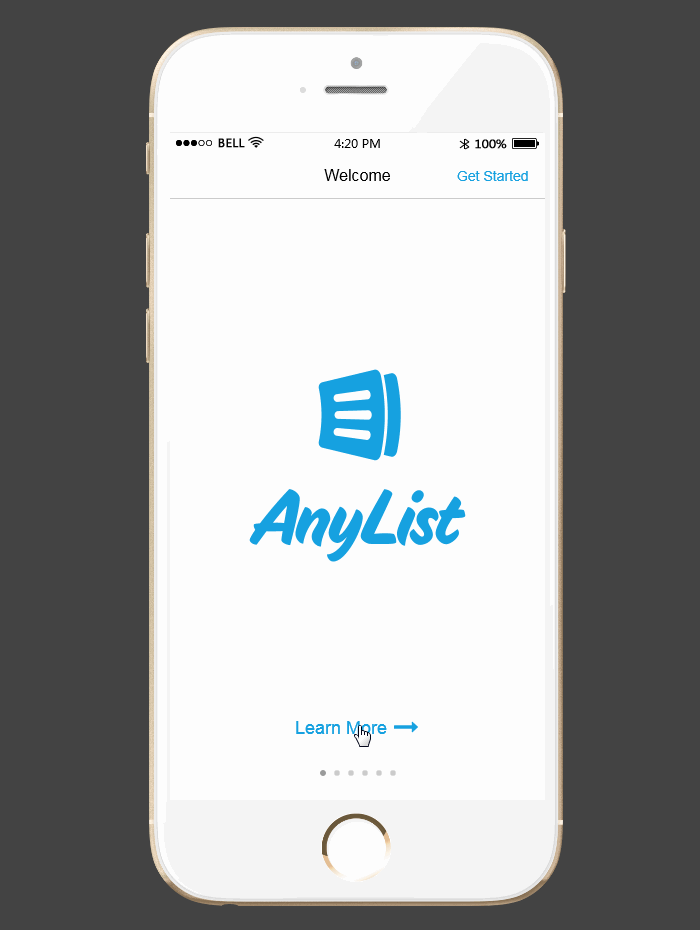 Click the link to preview it online: http://run.mockplus.com/D53zqH9zZITRU5dR/index.html
UI Flow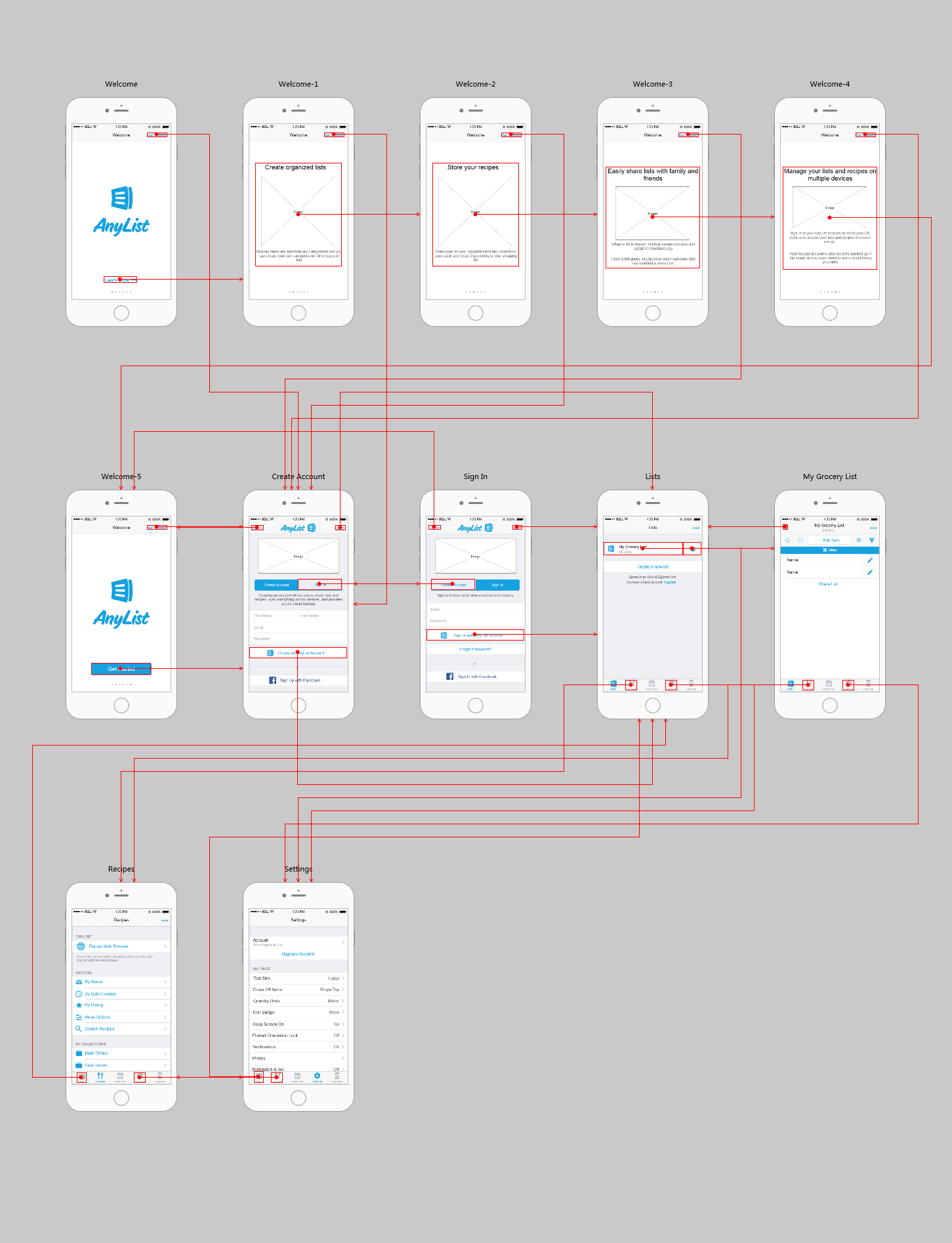 Pages of this prototype: Starting, Guide, Login/Signup, Home, List and Settings, etc.
The project file can be downloaded here.
Want the page image collection? Download here.
Enjoy it!