Before we get started illustrating the new features of Mockplus Cloud, let's first look at a photo. To the layman it might look beautiful. But professional product managers and designers will immediately spot its many complications.
This is a photo released by UPA ("User Experience Professionals Association") and shows a design flow illustrating the complete user experience of a web/app product.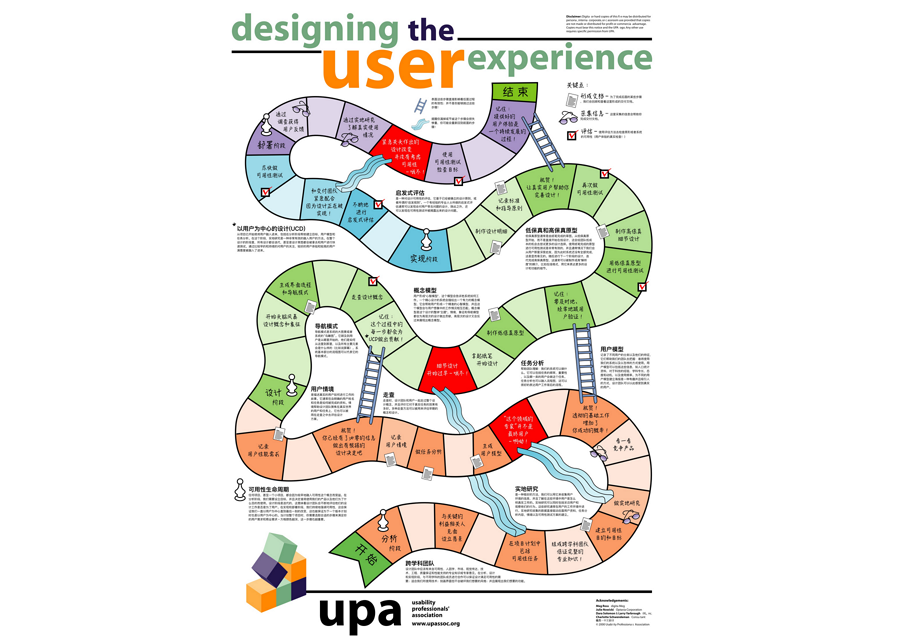 We can all agree it is intricate and complicated, right? However, for product managers and designers, this design workflow only shows the tip of the iceberg; there is a lot more complicated and troublesome design work beneath the surface.
So, What Can We Do to Free Up Product Managers and Benefit Product Teams?
The Mockplus team asks itself this question every day. Our aim is always to improve and polish our design tools, especially Mockplus Cloud, our design collaboration and hand-off tool.
And we can honestly say that Mockplus, our rapid prototyping tool, has, since the day it was launched, been loved by most product managers. It has quickly become one of the most popular design tools around. In addition, Axure is a professional and classic design tool, essential for product teams.
Many product managers and designers have become accustomed to using both these tools. But feedback has asked that we try and integrate Mockplus Cloud with Mockplus and Axure as this would save time and effort.
Well, that is precisely what we have been working on for the last few months.
And the good news is...
Mockplus Cloud Already Fully Supports Mockplus and Axure Prototypes
Without the need for an exporting operation, product managers and designers can publish their Mockplus and Axure prototypes to Mockplus Cloud with ease. You just need one click through a simple Mockplus Cloud plugin.
This enables them to collaborate, comment, mark up, preview, and share their prototypes. They can also view all prototype pages and UI flows online for better collaboration and hand-off.
Mockplus Cloud provides a comprehensive, closed-loop product design collaboration platform that enables product teams to view, iterate, and share their prototypes online, freeing up product managers and making life easier for the entire product team. Team efficiency is improved and the entire design flow is simplified.
Mockplus Cloud Fully Supports Mockplus and Axure Prototypes
Take it now:
Here is a feature comparison chart for you: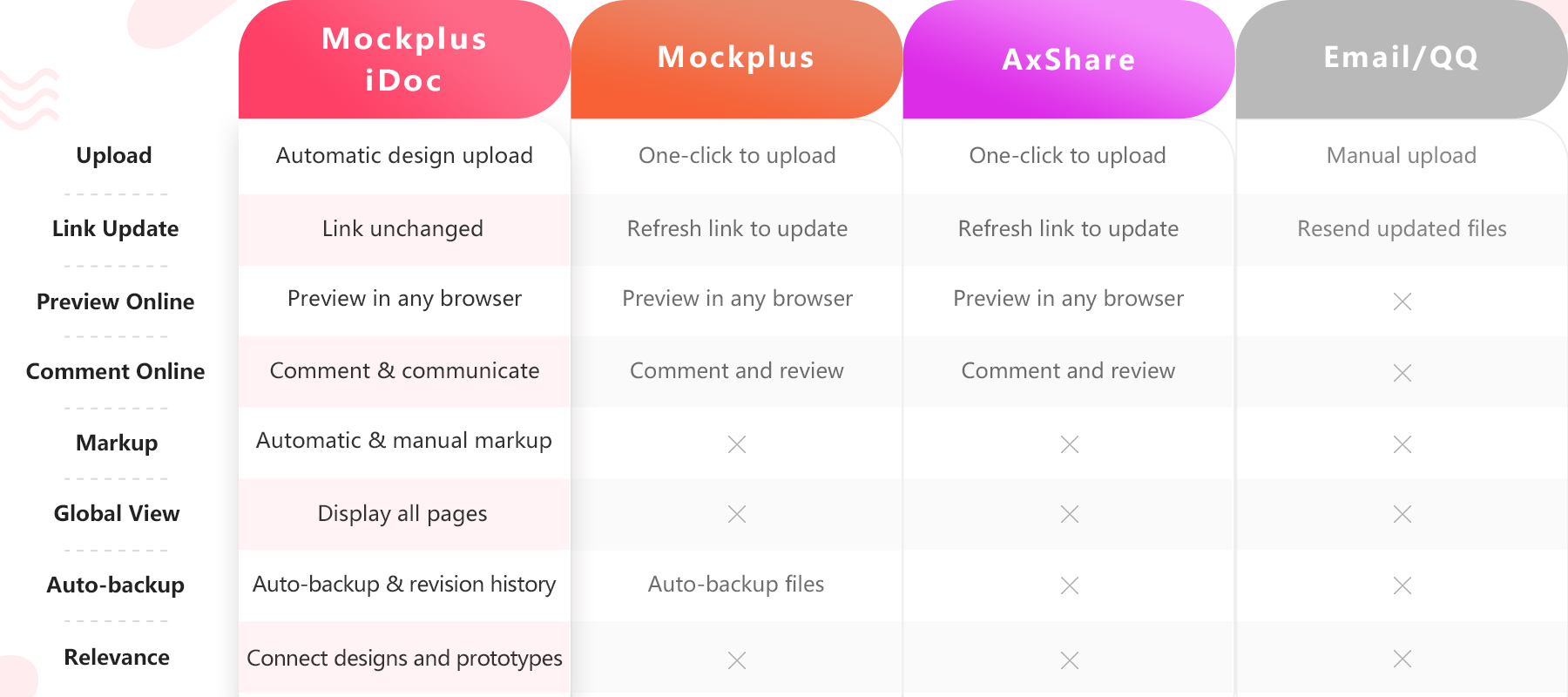 Feature Comparison Chart
Let's look at it in more detail:
Publish, Preview, and Share Prototypes Instantly with One Click
With Mockplus Cloud, you can kiss goodbye to all that heavy manual work. You can:
Publish and upload Mockplus and Axure prototypes with one click
Preview and share interactive prototypes with one click
Update, preview, and share design documents with one link
Preview and share instantly with one click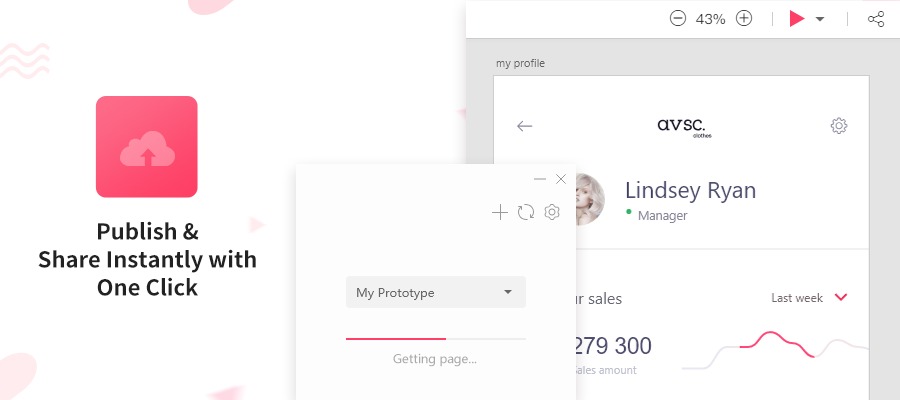 Comment and Collaborate Online in One Document
Mockplus Cloud provides a flexible workflow that enables designers, developers, and product managers to work together online easily and effectively. It is a perfect design platform for productive teams of all shapes and sizes and across different industries. It enables you to:
Comment and deliver ideas on designs directly online: no more arguments!
Support 10 online comment and mark-up tools for better communication
Notify members and mark comment status to improve efficiency
Comment and collaborate online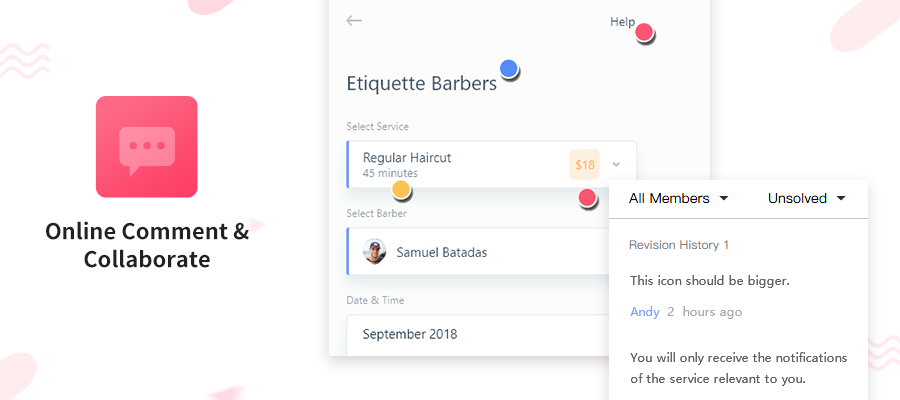 Upload, Preview, and Share Documents Online for Better Management
Mockplus Cloud enables product teams to upload, preview, and share design documents online for better management. No more mess: everything is where you want it and is under control.
Switch designs and prototypes with one click for more intuitive comparisons
Back up source files and generate revision histories automatically
Interrelated Projects
Unified document management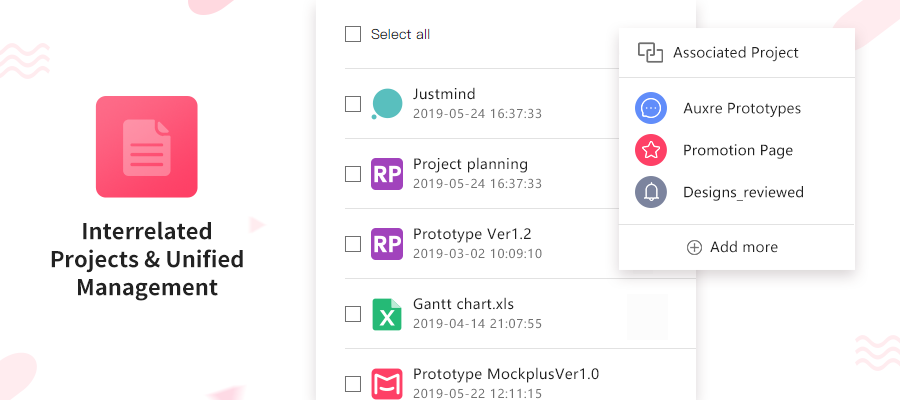 Globally View All Prototype Pages and UI Flows With Ease
Do you have to view designs one page at a time in Axure/Mockplus. Wouldn't you prefer to be able to see an overview of all prototype pages at once? Don't worry! In the "Storyboard" module of Mockplus Cloud, you can view all prototype page details and UI flows with ease. You can:
Overview all prototype pages easily in the infinitely sized Storyboard
See logical lines which show UI flows more clearly and intuitively
Global View
Clearer UI Flows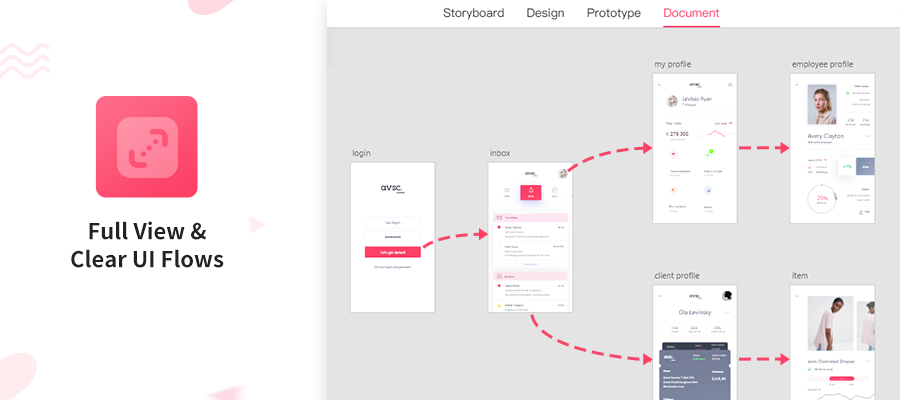 Click here to read more details.
In short, Mockplus Cloud is not only a brand-new online design platform. It is also a perfect stage for designers, developers, and product managers to work together, to show their talent, and to create the best products online.
The Mockplus team is proud of this new platform. We like to think of it as a stage on which you and your team will be able to give the performance of your lives.
We look forward to seeing you all there.
So, let's get started! Try it here for free: https://idoc.mockplus.com/