Seamless discussion and iteration determine whether a product can be released on time. However, it can be difficult for product teams to follow this.
Is there any good solution to solve communication problems and help team members iterate product designs online smoothly.
Yes. Mockplus, an all-in-one product design platform that offers perfect solutions for product teams to review, discuss, comment, and iterate designs online without barriers.
Let's learn more about this unique, powerful tool!
Leave & receive feedback directly on designs using rich comment tools
These days, an efficient feedback mechanism has become an essential part of the design process.
Luckily, Mockplus supports on-screen commenting, which allows your team to leave and receive any ideas or suggestions directly on designs.
The rich comment tools, such as Rectangle, Circle, Line, Arrow, Text, and Pin, can help you mark any part of your design and pin a comment as you wish. Any design idea or feedback can be clearly delivered.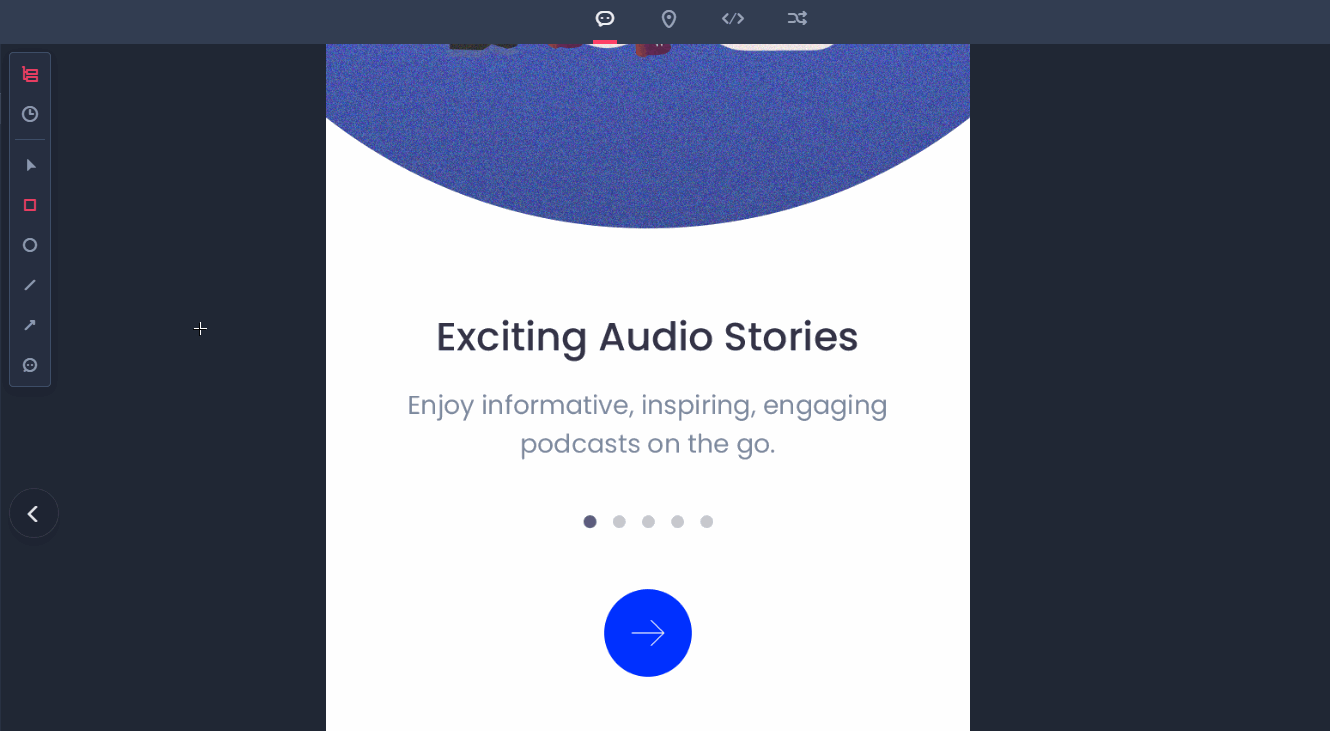 What's more, all of these comment tools are paired with shortcut keys. All comments and feedback can also be copied, pasted, and deleted with simple clicks. It is a good option for your team to review and discuss designs online.
Reference documents to further explain comments
While discussing designs online, comments may not convey your ideas with a sufficient level of clarity. To make it easier to share your thoughts, you may want to switch to other communication tools, such as online messengers, and explain everything there, but this can be troublesome and time-consuming.
To solve this problem, Mockplus offers a robust "Add references" feature, which allows you to directly add design documents, resources, and links to explain your comment further.
Moreover, when you reference a design document written on Mockplus, you can also add a reference anchor and reference a specific word, sentence, or paragraph to explain your comment clearly.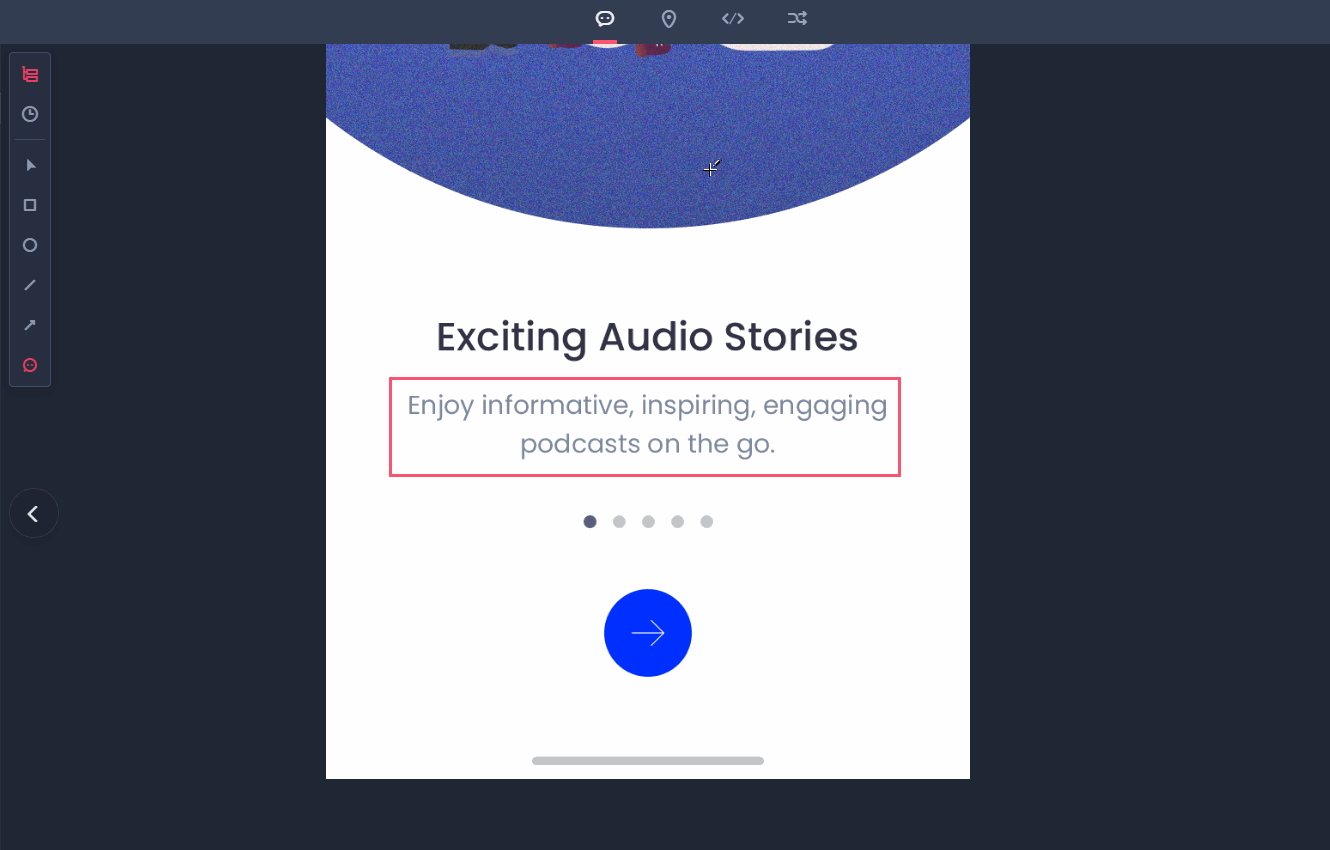 Manage & filter comments by status
After sharing designs with other team members, you can expect to receive a lot of feedback. Viewing and addressing comments one by one can be time-consuming. And its relatively easy to miss important points and create an invalid design.
Mockplus will help you to avoid this problem. The tool offers a few statuses, including "Unsolved," "Resolved," and "Close," which will help you manage, filter, and track all comments.
In other words, when addressing comments one by one, you can assign a status for each comment to display its completion process. When reviewing your designs, you can also filter, find, and track the desired comments by statuses.
It is a perfect feature for you and your team to have full control of both all comments and the entire design process.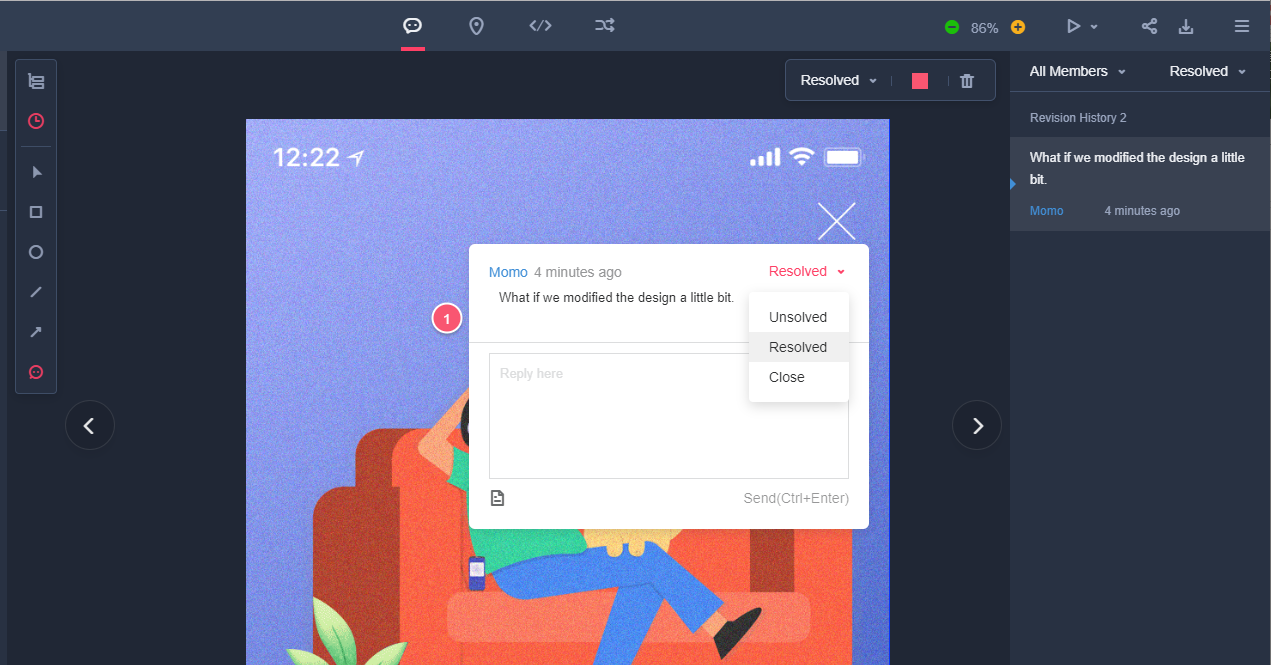 Manage & find pin comments quickly with pin styles
Mockplus also has a Pin tool. This tool offers rich styles, including "Color", "Avatar," and "Number." These styles will help you to find, process, and manage your pin comments.
Use the "Number" pin style if you want to manage and address your pin comments by numbers. Choose the "Avatar" pin style if you want to filter and process the pin comments created by a particular team member. If you love managing pin comments by colors, select a "Color" pin style.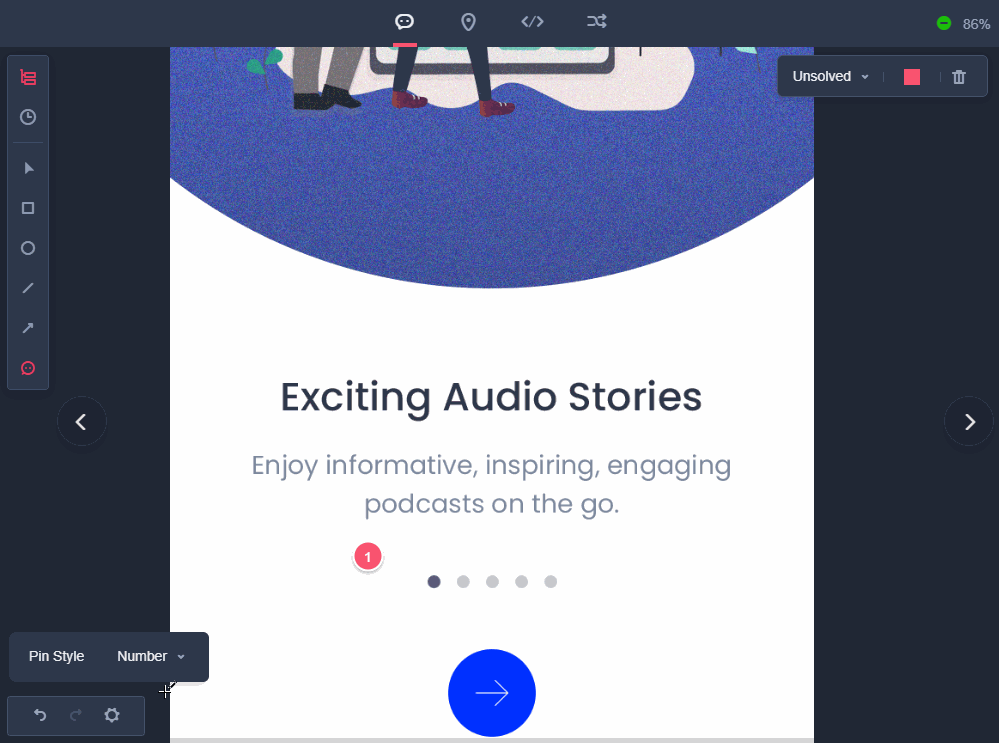 View & manage comments with design revision history
On Mockplus, once you update your design, the design revision history will be automatically generated and saved. The relevant design comments will also be automatically saved in the revision history. You can view, track, and manage any of your desired historical comments with simple clicks. It will help you and your team save a lot of time and effort.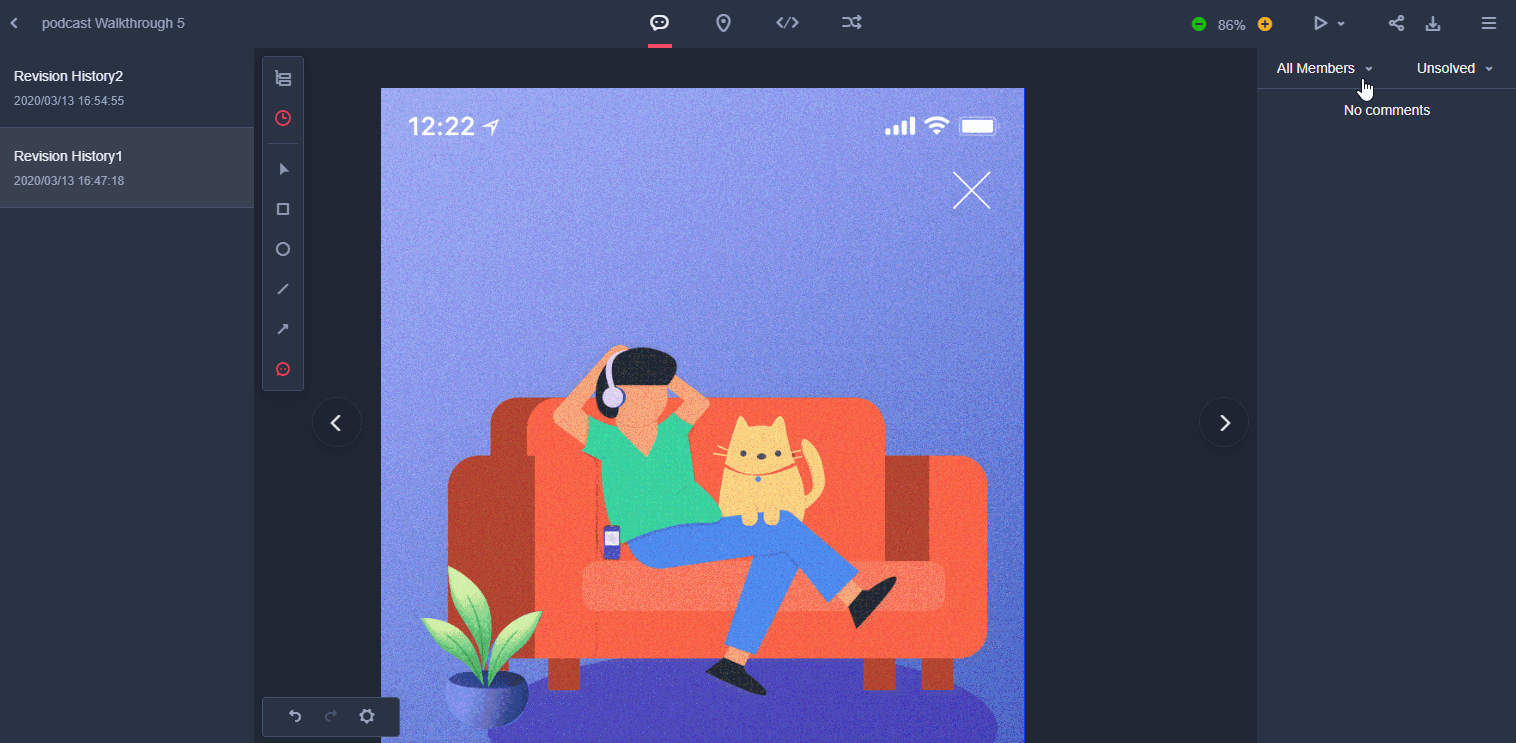 Wrap Up
Those are all unique, compelling features that Mockplus offers for designers to communicate, review, comment, and iterate designs smoothly online. It streamlines your design process. Don't hesitate to try Mockplus!